Analysts say if Hillary Clinton becomes US president, she will pursue the US pivot to Asia, a policy whose execution weakened in President Barack Obama's second term
MANILA, Philippines – With Hillary Clinton expected to announce her presidential candidacy in 2015, what will it mean for Asia-Pacific, a region she focused on as America's top diplomat?
The Washington-based think tank Center for Strategic and International Studies (CSIS) said a potential Clinton presidency will make headway in pursuing the US "pivot" or rebalancing to Asia, seen to have weakened in President Barack Obama's second term.
CSIS senior adviser Ernest Bower told Rappler that the former US Secretary of State will likely deepen America's engagement in regional issues like the South China Sea dispute between China and Southeast Asian states.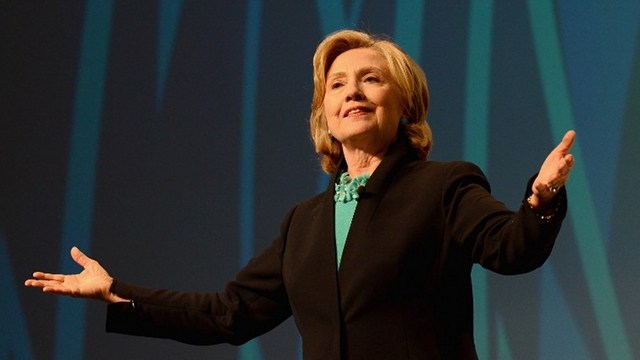 "I think Clinton would be more willing than Obama has been to spend political capital in the US explaining to Americans why Asia is important to them. Spending political capital domestically in the US is absolutely an essential down payment for a more engaged foreign policy, a true follow through, if you will, on this pivot or rebalance," Bower told Rappler in an interview in Washington DC. 
US media outlets including the Washington Post reported this week that Clinton will likely postpone declaring her presidential bid from January 2015 to sometime after March.
Even before the announcement, the former New York senator and first lady is widely presumed to be the runaway frontrunner for the Democratic nomination to succeed Obama in 2016.   
Bower said that if elected, Clinton will do what Obama has not spent much time on: convincing the American public to support US investment in Asia at a time the world faces multiple crises including renewed terrorism in the Middle East.
The CSIS Sumitro Chair for Southeast Asia Studies added that while Obama talks about Asia's importance in his trips to the region's capitals, "he hasn't done it in Ohio or Dallas, Texas, or Sacramento, California."
"That's the issue. There's an elite policy-level commitment to an Asia strategy that Hillary Clinton will continue. But what hasn't been done is a solid marketing job or educational job to explain to Americans why we need these trade agreements, why we need to invest in security in Asia," Bower said.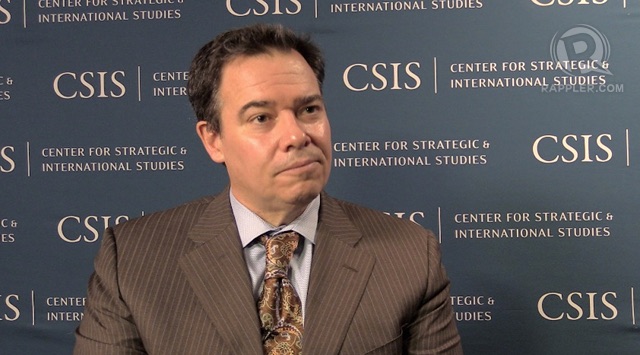 'Firm thinking about China'
Obama's first secretary of state, Hillary Clinton was one of the architects of the pivot, a policy she outlined in a 2011 article in Foreign Policy.
Calling the US a "Pacific power," Clinton explained that the pivot entails increasing America's diplomatic, economic, strategic, and military investment in Asia as it winds down wars in Iraq and Afghanistan.
Yet analysts said the execution of the policy after Obama's re-election in 2012 was vague. Washington got distracted with other foreign policy crises like Russia, Syria, and Iraq. Obama also cancelled trips to Asia to attend to domestic issues like the US government shutdown that caused him to miss key meetings in 2013. 
In contrast, Brookings Institution senior fellow Michael O'Hanlon said Clinton developed a "sense of focus" on the region, especially on Asia's rising superpower China. 
"There is a firmness in Hillary Clinton's thinking about China that provides a good guide to policy and that is less well articulated by the current Obama team. She makes issues easy to understand. The clarity of her thinking, respect for China and awareness of how assertive it can be—and the stakes for the U.S.–bode well for how she would handle Beijing as president," O'Hanlon wrote on the Wall Street Journal.
He said her observations in the Hard Choices memoir she released in June illustrate this.
Clinton wrote in her book, "In November 2009, President Obama received a noticeably lukewarm reception during his visit to China. Many observers wondered whether we were seeing a new phase in the relationship, with an ascendant and assertive China no longer hiding its resources and enhanced military capabilities, moving away from 'hide and bide' and toward 'show and tell.'"
The South China Sea dispute is an issue Clinton actively engaged in during her time as Secretary of State. China is locked in an increasingly tense row with the Philippines, Vietnam, Malaysia, Brunei and Taiwan over the strategic waters. (READ: Rough seas: Will PH 'lawfare' work vs China?) 
Bower said that Clinton understood the importance of the Association of Southeast Asian Nations (ASEAN) in resolving the dispute.
"Hillary Clinton gave a lot of voice to this, calling ASEAN the fulcrum of emerging regional, security and trade architecture," he said.
In visits to Hanoi, Jakarta, and meetings with ASEAN, Clinton urged ASEAN to present a united front in dealing with China, which prefers bilateral negotiations with the claimant states. 
She repeatedly pressed ASEAN and China to make progress in reaching a Code of Conduct on the South China Sea, and spoke against Beijing's aggression.
"We believe the nations of the region should work collaboratively to resolve disputes without coercion, without intimidation and certainly without the use of force," Clinton said.
Yet The Diplomat noted that statements like this will present Clinton a challenge in dealing with China should she become president.
"She is remarkably unpopular among officials and scholars in China. In Beijing, Clinton takes the lion's share of the blame for many of the Obama administration's least popular moves …. It's also a major detriment to scuttle the possibility of a good personal relationship between the Chinese and American presidents even before they officially meet."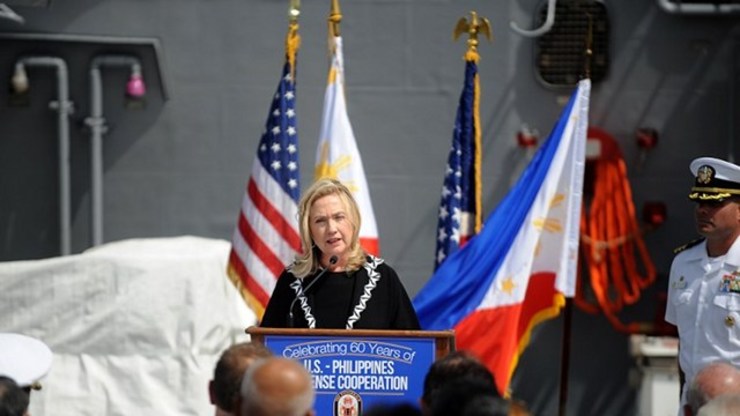 Connecting domestic, foreign policy
Bower said that Clinton can make a compelling argument before Americans on the importance of the Asia pivot.
"I look at the geopolitical math all the time, there's no question. If you took this argument to Americans, they would be able to understand it and support it."
Clinton herself already stressed the importance of linking domestic and America's Asia policy in an interview with The Atlantic in August.
"If you don't restore the American dream for Americans, then you can forget about any kind of continuing leadership in the world," she said.
"Americans deserve to feel secure in their own lives, in their own middle-class aspirations, before you go to them and say, 'We're going to have to enforce navigable sea lanes in the South China Sea.'" – Rappler.com