The Philippine government is optimistic because of 'strong new evidence' in Mary Jane Fiesta Veloso's case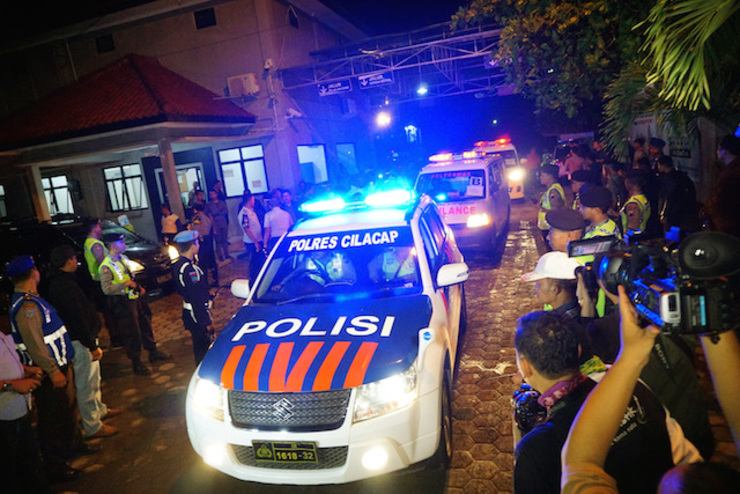 JAKARTA, Indonesia – The Philippine government has made a formal appeal for the Indonesian government to review the case of a convicted Filipina drug courier on death row.
"We are already working with a law firm and we have appealed for her case to be reviewed, even before the first batch of executions," Charge d'Affairs Roberto G. Manalo of the Philippine Embassy in Jakarta told Rappler on Thursday, January 29.   
Manalo was referring to the January 18 execution of 6 drug convicts – 5 foreigners and one Indonesian – which was the first under President Joko "Jokowi" Widodo. (READ: Indonesia executes 5 foreigners, one citizen for drugs offenses)
Indonesia's Attorney General said on Wednesday, January 28, that a Filipino citizen would be part of the next batch of executions, which are carried out by firing squads. 
The only Filipino on Indonesia's death row is Mary Jane Fiesta Veloso, 30, who was sentenced to death by the Sleman District Court in October 2010 for attempting to smuggle 2.6 kilograms of heroin into Indonesia from Malaysia in April 2010. (READ: Filipina could face the firing squad in Indonesia soon)
On Wednesday, Philippine Foreign Secretary Albert del Rosario also made a formal appeal to Indonesian Foreign Minister Retno Marsudi for a judicial review of Veloso's case.
'Optimistic'
Jokowi has been steadfast in rejecting clemency requests from drug convicts on death row, and has ignored threats of diplomatic consequences from countries like Australia and Brazil if the execution of their citizens are carried out.  (READ: Why Jokowi ordered the execution of drug traffickers)
Manalo, however, said that the Philippine government is "optimistic" about Veloso's appeal, which isn't for a review of the clemency request but of her entire case.
"There is strong new evidence in her case," Manalo said, declining to elaborate further in order not to jeopardize the appeal.
He added, "We are closely monitoring the case and are waiting for Indonesia's official reply." 
Embassy officials visited Veloso on Wednesday in Yogyakarta, where she is incarcerated.  
Veloso, who comes from a poor rural family in the Philippines, was reportedly acting as a courier for an international syndicate when she was arrested on April 25, 2010, after arriving at Yogyakarta's Adisucipto airport via an AirAsia flight from Kuala Lumpur.  
Her clemency request was among the 16 rejected by Jokowi on January 9.
There are reports that the next batch of executions could take place in February, but Indonesia doesn't announce the actual date and informs the convicts only 3 days before the date.
Indonesia has repeatedly justified the executions by stating that the country is in a state of emergency with regard to drug abuse, as there are about 4.5 million drug users in the country, 1.2 million of whom are beyond rehabilitation. – Rappler.com