Police name anti-graft agency head a suspect, #BoycottBali trends, Miss Yogyakarta crowned Miss Indonesia 2015, and more
JAKARTA, Indonesia – Leading today's wrap of stories from Indonesia, the National Police name the anti-graft agency head a suspect and Indonesia-Australia tensions over Bali Nine spill over to tourism sector.
1. Indonesia's top anti-graft fighter named suspect
A day after the Corruption Eradication Commission (KPK) lost in court to police chief nominee Comr. Gen. Budi Gunawan, the police announced on Tuesday, February 17, that the chairman of the agency had in fact been named a suspect on February 9 in a case of alleged document falsification. KPK Chairman Abraham Samad is accused of falsifying documents to help a 28-year-old woman named Feriyani Lim, who was also allegedly his mistress, obtain a passport. The case is widely seen as part of efforts to weaken the anti-graft agency, in retaliation for KPK naming the police chief nominee a corruption suspect. Samad is now the second of 4 KPK leaders to be named suspect, but the remaining two also have criminal cases filed against them. Under the law, KPK leaders are required to submit their resignation upon being named suspects.    
2. #BoycottBali trends as Indonesia-Australia tensions over Bali Nine spill over 
Are you sure you wanna #boycottbali, Australia? Bali doesn't need rubbish! pic.twitter.com/alUOtYk3OR

— Bentara Bumi (@bentarabumi) February 17, 2015
Following the warning that Australia could boycott Indonesia if the Bali Nine pair are executed, netizens from both countries have taken to Twitter to debate the warning. While Australians said why they would or won't boycott the popular resort island of Bali even if they disagreed with the death penalty, Indonesians responded by tweeting beautiful images of the tourist site to remind Aussies what they would be missing. Others, though, were angry, saying Bali won't lose anything if Australians stop coming. About a million Australians visited Indonesia in 2014, and the country wants to increase this number by 20% this year.  
3. Miss Yogyakarta crowned Miss Indonesia 2015
Congratulations to Miss Indonesia 2015, Maria Harfanti. May your reign be filled with giving and joy. #Indonesia Xx pic.twitter.com/COEurWvtTx

— Rolene Strauss (@RoleneStrauss) February 16, 2015
Maria Harfanti, 23, from Yogyakarta was crowned Miss Indonesia 2015 on Monday evening. The post-graduate management student from the University of Indonesia will represent the country at the Miss World 2015 beauty pageant.  Monday's pageant proceeded without incident, despite protests from Aceh over the participation of two young women in the pageant without permisison from the local government, especially since they appeared in publicity photos without the Muslim headscarf. The conservative province implements Islamic Sharia law.   
4. Kalbe anesthetic recalled after death of 2 patients at Siloam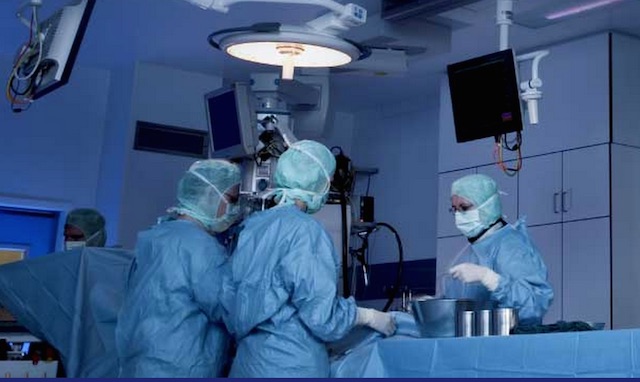 An anesthetic produced by Kalbe Farma has been recalled following the death of two patients at Siloam Hospital in Lippo Karawaci, Tangerang, including a woman who had just given birth. The two patients suffered seizures and died less than 24 hours after being administered the Buvanest anesthetic on February 13, leading to Kalbe recalling several batches of the product. Siloam's spokerperson told Rappler they believe the drugs were mislabeled. Read the full story in Bahasa Indonesia from Rappler. 
5. Home Affairs Ministry wants to help Jakarta governor and city council make up
In the wake of threats by the city council to impeach Jakarta Governor Basuki "Ahok" Tjahaja Purnama, the Home Affairs Ministry is stepping in to help resolve the row. The ministry said it would form a team to help the Jakarta administration revise the contentious draft Jakarta budget that the governor and the legislators are fighting over. Jakarta legislative council (DPRD) deputy chairman Mohamad Taufik has accused Ahok of violating the law when he submitted to the ministry a version of the budget different from what was agreed with the council, which the governor denies. In turn, Ahok says he has evidence showing DPRD had proposed fictitious programs. Read the full story from Tempo.co. – Rappler.com