Anindya Kusuma Putri, mantan Gadis Sampul 2008, memenangi ajang Puteri Indonesia 2015 dan akan mewakili negara di ajang Miss Universe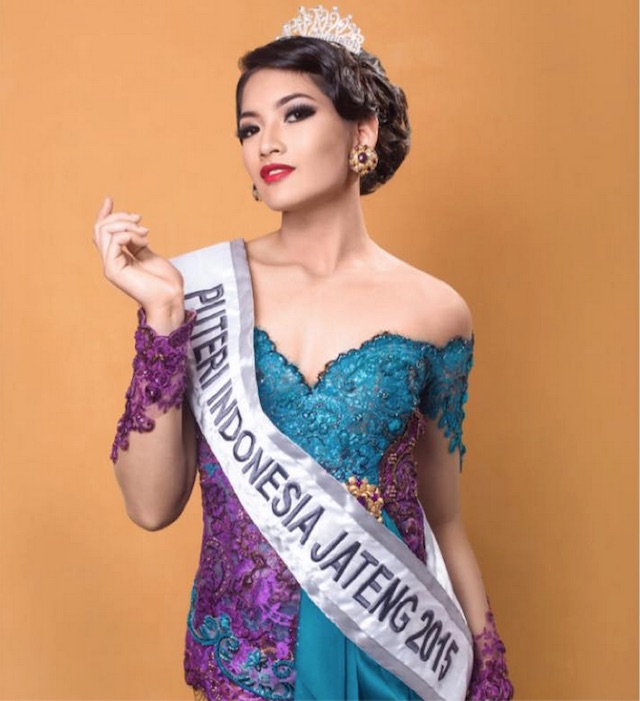 JAKARTA, Indonesia — Anindya Kusuma Putri, finalis asal Jawa Tengah, memenangkan kontes Puteri Indonesia 2015. Dia mendapatkan mahkota dari Elvira Devinamira, pemenang di tahun 2014, pada malam penobatan di Jakarta, Jumat, 20 Februari 2015.  
Mahasiswi yang baru saja menginjak usia 23 tahun ini bukan orang baru di dunia model. Karirnya melesat setelah dia memenangkan Gadis Sampul tahun 2008. 
"Dulu aku pemalu dan jarang bisa speak up," kata Anindya sebagaimana dikutip media. "Sekarang aku lebih percaya diri dan bahkan bisa mencoba jadi presenter."
Dalam wawancara setelah acara grand final semalam, Anindya mengatakan dia tidak mengira akan menang. 
"Target saya hanya memberikan yang terbaik. Alhamdulilah Allah memberikan hadiah yang berharga di ulang tahun saya. Saya masih tak menyangka," kata Anin. 
Tak hanya akhirnya berani melenggang di catwalk, Anin yang senang bulutangkis ini pernah ikut berakting dalam film Kukejar Cinta Ke Negeri Cina yang tayang di awal tahun ini. 
Tantangan mengikuti ajang Puteri Indonesia 
Bukan untuk pertama kalinya Anindya mengikuti ajang Puteri Indonesia. Tahun 2011, dia mengikuti ajang kecantikan yang sama, namun dikalahkan oleh Maria Selena dalam seleksi di tingkat provinsi.  
Untuk mengikuti pemilihan Puteri Indonesia, Anindya cuti selama satu semester, meninggal skripsi yang tinggal dua bab lagi dan meninggalkan berbagai aktivitas organisasi. 
Ketika akhirnya Anindya lolos seleksi Putri Indonesia, sebagai finalis dia diminta menurunkan berat badannya sampai susut 8 kilogram. 
Ia kemudian lolos masuk dalam lima besar. Di tiga besar, dia mengalahkan Chyntia Fabyola dari Kalimantan Barat dan Greysia Amanda Maaliwuga dari Sulawesi Utara. 
Ketika ditanya juri apa penyesalannya dalam hidup, dia mengatakan dia tidak pernah menyesal. 
"Saya bersyukur lahir dan dibesarkan, dikelilingi keluarga dan sahabat yang menyayangi dan mendukung saya. Saya akan menyesal bila tidak mendengarkan kata hati saya dibandingkan mendengar perkataan orang lain," katanya. 
Aktif di berbagai organisasi kampus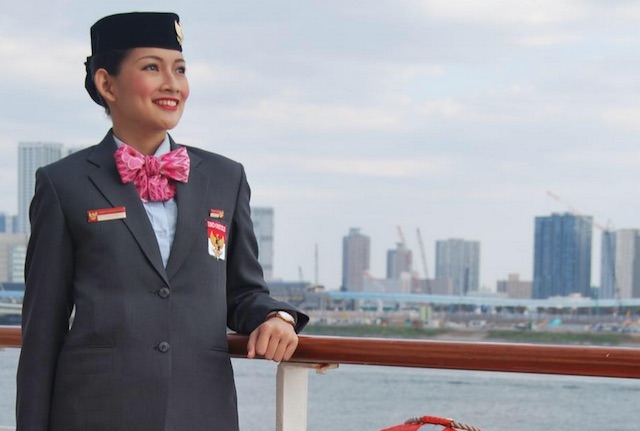 Anindya bukan dikenal sebagai orang yang senang berpangku tangan. Mahasiswi jurusan Perencanaan Wilayah dan Kota Universitas Diponegoro, Semarang ini, aktif di berbagai organisasi di kampus. Ia pernah menjabat sebagai President of Local Committee Diponegoro University tahun 2013 dan aktif sebagai ketua Association Internationale des Étudiants en Sciences Économiques et Commerciales (AIESEC). 
"AIESEC ini adalah organisasi pemuda tingkat Internasional. Di sini aku bertanggung jawab untuk mengurus mahasiswa dari luar negeri yang ingin belajar tentang budaya Indonesia," katanya. 
Tahun lalu, dia terpilih menjadi satu dari 28 duta muda Indonesia berlayar ke beberapa negara di Asia dalam program The 41st Ship for Southeast Asian and Japanese Youth Program 2014 (SSEAYP). Di acara ini dia ditunjuk menjadi Chairman of Solidarity Group Sub Committee. 
Anin akan mewakili Indonesia di ajang Miss Universe. — Rappler.com