Indonesia says it's 90% ready to proceed with executions, Jokowi orders distribution of subsidized rice, and more
JAKARTA, Indonesia – In today's wrap of stories from Indonesia, the attorney general says they're 90% ready to proceed with planned executions and the government's response to rising rice prices. 
1. Indonesia says it's 90% ready to proceed with executions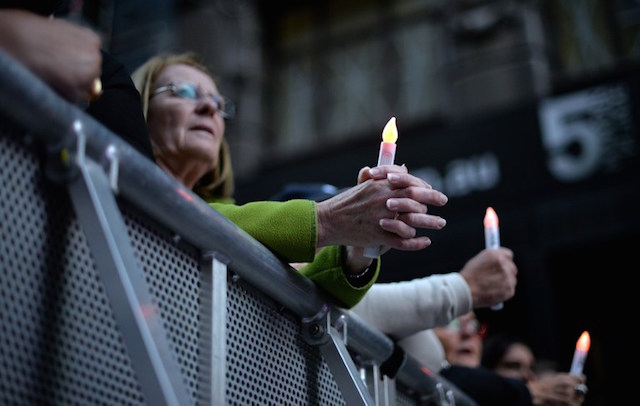 Attorney General HM Prasetyo said on Wednesday, February 25, they are 90% done with preparations for the execution of 10 drug convicts on death row, which includes citizens of Australia, Brazil, France, and the Philippines. He declined to say when the target execution date was, but said the remaining 10% was just about coordinating and preparing the firing squad. Most of the death row convicts, however, are still working on last-ditch efforts to be spared. The Bali Nine pair from Australia are appealing the court's rejection of their lawsuit against the rejection of their clemency, Indonesia is getting a second opinion whether the Brazilian national does have a mental disorder, and the Philippines is waiting for a response on its case review request for Mary Jane Fiesta Veloso.
2. Jokowi orders distribution of subsidized rice to combat price rice
President Joko "Jokowi" Widodo on Wednesday ordered the Indonesian Bureau of Logistics (Bulog) to distribute subsidized rice (Raskin or rice for the poor program) to stabilize the price of rice, which has risen about 30% so far this year. In a visit to the Bulog warehouse, Jokowi also said he was assured the national rice stock was sufficient until the next harvest. Trade Minister Rachmat Gobel has accused the so-called rice mafia of being behind the current surge in the price of rice, but former deputy agriculture minister Bayu Krisnamurti explains rice production has been low and distribution inefficient. Read the full story in Bahasa Indonesia on Rappler. 
3. The most counterfeited product in Indonesia? Printer ink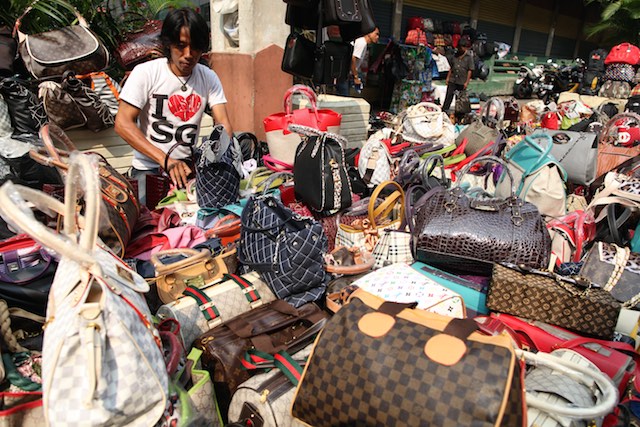 Almost half the printer ink sold in Indonesia, or 49.40%, is counterfeit, according to a study released on Wednesday by the University of Indonesia. This is followed by clothing and leather goods, where 38.90% and 37.20%, respectively, of those in circulation are fake. The country's potential losses from counterfeit goods reached IDR65 trillion ($5 billion) in 2014, up from IDR43.2 trillion in 2010. Read the full story in Bahasa Indonesia from Rappler.
4. Result of probe into Siloam hospital deaths out this week
Health Minister Nila Moeloek said on Wednesday she has already received the initial reports from the ministry and drug regulatory agency teams that investigated PT Kalbe Farma and Siloam Hospital in Tangerang following the death of two patients at the hospital in an alleged case of Kalbe drug label mix up. "Starting today, we'll study and determine the results," she told reporters, according to state news agency Antara. The investigation is trying to determine whether the deaths were caused by Kalbe mixing up the labels of two drugs – anaesthetic Buvanest Spinal and antihemorrhagic drug Asam Tranexamat Generik – which have already been recalled, or whether the Siloam doctors misused the drugs.
5. Newly crowned Puteri Indonesia 2015 in communist shirt controversy
Being a beauty queen has its downfalls. Just days after being crowned Puteri Indonesia 2015, Anindya Kusuma Putri was forced to defend herself from netizens who dug up an old picture she posted on Instagram of her wearing a shirt with the emblem of the Communist Party of Vietnam. In a new Instagram post on Tuesday, she posted the image again along with more pictures of her with friends from other countries. "It's all about to respect the diversity & friendship [sic], increase mutual understanding, and peace in this world," she said in the post. Anindya, who will represent Indonesia in the next Miss Universe pageant, is a member of the international youth organization AIESEC and a participant of the Ship for Southeast Asian Youth Program (SSEAYP). – Rappler.com