The Sydney Daily Telegraph says Jasmina Milovanov, a 26-year-old Muslim convert, leaves her children, aged 5 and 7, with a babysitter and never returns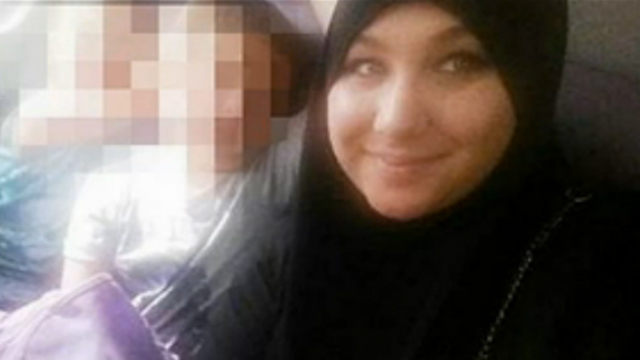 SYDNEY, Australia – A Sydney mother has abandoned her two children and fled to Syria for a new life under the Islamic State (ISIS) group, media reported Tuesday, May 26, becoming one of more than 100 Australians who have joined the jihadists.
The Australian government said it was deeply disturbed by the report and that it was monitoring the situation closely.
The Sydney Daily Telegraph said Jasmina Milovanov, a 26-year-old Muslim convert, left her children, aged 5 and 7, with a babysitter earlier this month and never returned.
It cited her ex-husband as saying she sent a text message telling him she was in Syria.
"The only thing I can think about is my children. I can't believe she left these two beautiful children. My son was saying in the days afterwards that he hoped 'my mum is OK'," said the husband, who was not named.
"Before she (went) I talked to her (about her extreme Facebook posts). I said this is extreme, stupid. I was warning her about who she hangs out with." 
Milovanov is Facebook friends with former Melbourne woman Zehra Duman, who is known in Australia as the "jihadi bride recruiter" and uses social media to entice women to join the militant group.
Duman's husband Mahmoud Abdullatif was reportedly killed fighting with the Islamic State group earlier this year. 
Friends of Milovanov, cited by the Telegraph, said she had often talked about marrying a jihadi fighter.
New South Wales state police confirmed its counter-terrorism unit was investigating.
"As the matter is a current investigation by NSW Police attached to the Joint Counter-Terrorism Team, it is not appropriate to comment further," a spokeswoman said.
Michael Keenan, appointed this week as Australia's new counter-terrorism minister, said he was disturbed that a mother would abandon her children.
"That report is obviously very disturbing. It does make you wonder what would motivate somebody to do that," he told reporters.
"Certainly any Australian who involves themselves in this conflict in any way is of great concern to the Australian government. Clearly we are monitoring that situation."
More than 100 Australians have fled to fight alongside jihadists in Iraq and Syria with more than 30 of them killed, the government has said.
Like many countries, Canberra is grappling with the problem of its citizens becoming radicalised.
Several alleged terror plots have been foiled in the country this year with the government allocating more than a billion Australian dollars ($US 782 million) to combat the threat. 
It has already introduced a series of national security measures, including criminalising travel to terror hotspots, and is considering a proposal to strip citizenship from dual nationals linked to jihadists. – Rappler.com