This is AI generated summarization, which may have errors. For context, always refer to the full article.
According to eyewitnesses, armed opposition forces targeted and killed 10 unarmed civilians on the basis of their ethnic background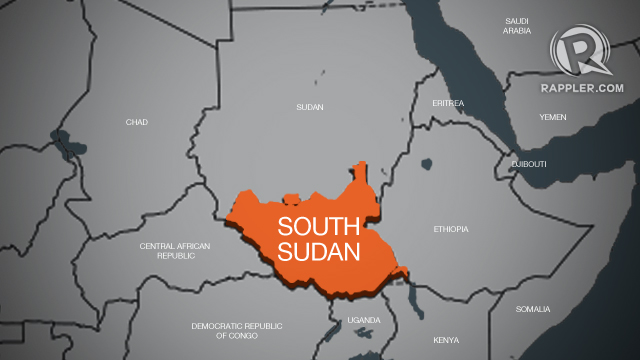 NEW YORK, USA – The UN Mission in South Sudan said Friday, February 21, it had evidence that rebel forces had murdered civilians, including children, in the key oil hub of Malakal.
South Sudan's army and rebels have traded accusations over new atrocities reported to have been committed during heavy fighting in Malakal, in defiance of a ceasefire signed in neighboring Ethiopia on January 23. (READ: South Sudan government, rebels sign ceasefire)
A UNMISS patrol that visited Malakal on Thursday February 20, spoke with eyewitnesses who indicated that "armed opposition forces targeted and killed 10 unarmed civilians at the Malakal Teaching Hospital on the basis of their ethnic background" Wednesday, February 19, a UN statement said.
The unrest in South Sudan, the world's newest nation, has left thousands dead and displaced close to 900,000 people, including tens of thousands who have crammed into UN bases in fear of ethnic attacks by either President Salva Kiir's Dinka tribe or his former vice president Riek Machar's Nuer tribe.
The conflict between troops loyal to Kiir and rebels backing Machar broke out in the capital Juba on December 15 amid tensions within the ruling party, but quickly spread across the country.
UNMISS staff also reported witnessing the extrajudicial killing of two children just outside the mission's compound. The gunmen were believed to be youths allied with armed rebels.
"It is clear that civilians bore the brunt of much of the fighting and that gross violations of human rights were committed," the UN statement said.
An interim report drafted by the mission and handed to the UN Security Council details alleged human rights abuses committed by both sides between December 15 and late January. A final report is due in April.
"Large numbers of civilians were deliberately targeted and killed along ethnic lines and many more were displaced for similar reasons," the UN statement said, citing the interim report.
It points to Nuer killed by Sudan People's Liberation Army soldiers in Juba in the first three days of the conflict and Dinka killed in Malakal by young Nuer and deserters who left the national security forces.
UNMISS said it was investigating possible mass graves in Juba, Bentiu and Rubkona.
Sources reported the "deliberate targeting of civilians, both nationals and foreigners, in extrajudicial and other unlawful killings, including mass killings, enforced disappearances, gender-based violence such as rapes and gang-rapes and instances of ill treatment and torture by forces from both sides of the conflict," the UN statement said. – Rappler.com