'You don't mess up with Nanay when she is at the height of a battle'
When I was a kid, my fondest dream (I actually promised myself I'd binge when I can afford) was to eat as many chicken sandwiches as I can. Yes, a chicken sandwich! In a very rare family treat, I shared half with my sister, Nanette, because it was expensive. It was my obsession. I never got anywhere near that binge when I got old, but in my heart it gave me that persistence to dream and pursue.
My mother's dream was to buy clothes if she earns enough. She worked her way through college – even working as a store helper in a cousin's business. When she became a teacher, she splurged on clothes she wasn't able to wear when she was growing up. She looked really happy in her printed summer dresses!
These were small pebbles in our mother-daughter journey, but I realized they segued to the big ones.
Priceless sacrifice 
Nanay, as we traditionally call moms in the Philippines, would wake up at 4am with my father, a hardworking guy. The pots, pans, plates, and everything in the kitchen would be in rising noisy crescendo. By the time we were up at 6:30am, she has done her laundry, cooked, cleaned up the house, and swept the backyard.
With her size and time frame, you'd agree that it was a superhuman feat. Oh, I forgot to add she also cooked fried bananas to sell in school during break time.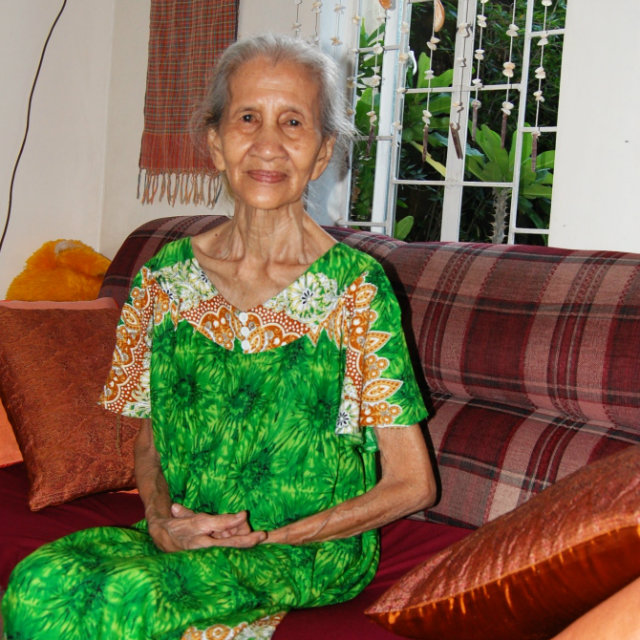 When my sister and I went to college, I learned how she and my father scrimped on food and their basic needs – surviving on daily menu of fish sauce and rice – so they can send us our monthly allowance in Manila, where we studied. Every time we went home during annual school breaks, I would see how hard both of them worked and lived a spartan lifestyle to give us better education. 
Careful with your child's name!
Imagine being named "Circumcision"?
When I was growing up, I didn't understand the smiles it brought up. My mother's name was derived from the Catholic calendar because she was born on January 1 – the circumcision of Jesus Christ.
I guess she was more comfortable being called in her nickname Eser. At least it rhymes with my father's – Eling.
All these Nanay took in stride. I haven't heard her complain or make any adverse comments why she was named so. I realized it didn't really matter much to us because she never minded – and respected her parents' choice.
When at times I felt embarrassed being asked what her name is, I'd muster the thought that my mother worked really hard for us – nobody could put that name down. I won't allow it. Nobody did.
Lessons from my mother's 83 years on earth
This list is long:
Patience and endurance, so she paved the way for her loved ones' successes.
Courage to stand up to what she believed is her right. You don't mess with Nanay when she is at the height of a battle. My sister and I know better when to come in.
Silence as a powerful statement of protest or a way of raising a point.
Common sense as we deal with the urgent and the complex in daily opportunities and challenges.
Being straightforward – black is black. She doesn't deliver her opinion to you in abstract. You take it or you leave it. Even if she would keep quiet, you will see her point – loud and clear – in her eyes. They would be sharp as laser beams when she is concerned – or terribly upset.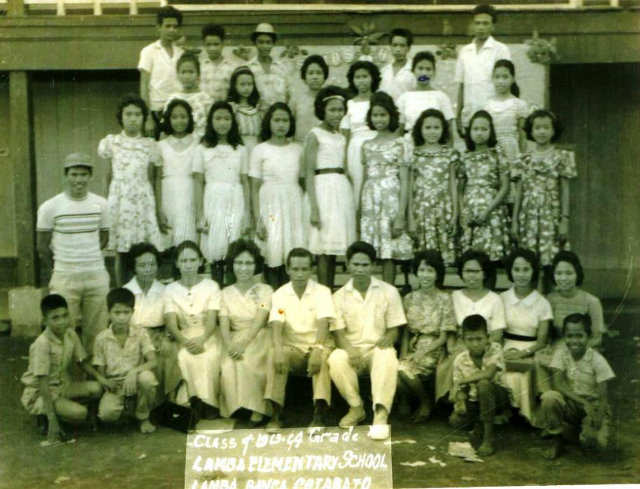 Nanay, I think, was born before the word compromise was coined.
She also loves sharing stories – especially on how they hid in the bamboos during the Japanese occupation. Now, you know where I got it! I did countless storytelling sessions with her and my Lola Felisa. The various versions of Juan Tamad (lazy Juan), the rabbit race and Don Juan Tinoso series, their escapades during the Japanese and American invasions – were repeated to me for years.
My reading and writing were relentlessly encouraged by Nanay. I am glad I listened. – Rappler.com 
Cecil Laguardia is the Communications Coordinator, World Vision Kurdistan Region of Iraq. Previously, she is with the World Vision Haiyan Response.