This is AI generated summarization, which may have errors. For context, always refer to the full article.
(UPDATED) A look at the ideas that influenced the creation of the ASEAN single market through the thoughts and writings of local visionary David SyCip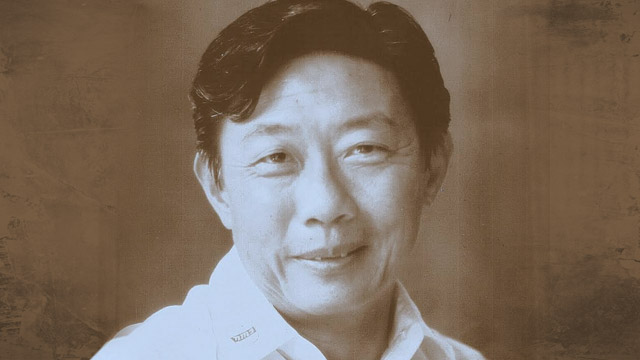 MANILA, Philippines –The symbolic launching of a "milestone" single market by the 10 members of the Association of Southeast Asian Nations (ASEAN) on November 22 opened up a new chapter in a region that is fast becoming critical to the global economy. (READ: ASEAN leaders launch single market community)
What ideas pushed the region to this point? What kind of thinking went into the development of what is now known as the ASEAN Economic Community (AEC)?
Perhaps little known to this generation, one of the Philippines' earliest industrialists contributed much to the development and realization of this regional dream.
Local visionary
The late David SyCip, brother of SGV co-founder Washington SyCip, was an industrialist and banking giant of the Philippine economy after World War II (WWII), according to Asian Institute of Management (AIM) professor Dr. Federico Macaranas who also serves as co-director of the AIM ASEAN 2015 program.
"Mr. SyCip was one of the earliest to have thought of the ASEAN Economic Community. In fact, that phrase is written up in many of his columns and writings a good number of decades before the idea became common expression in diplomatic circles," Macaranas said.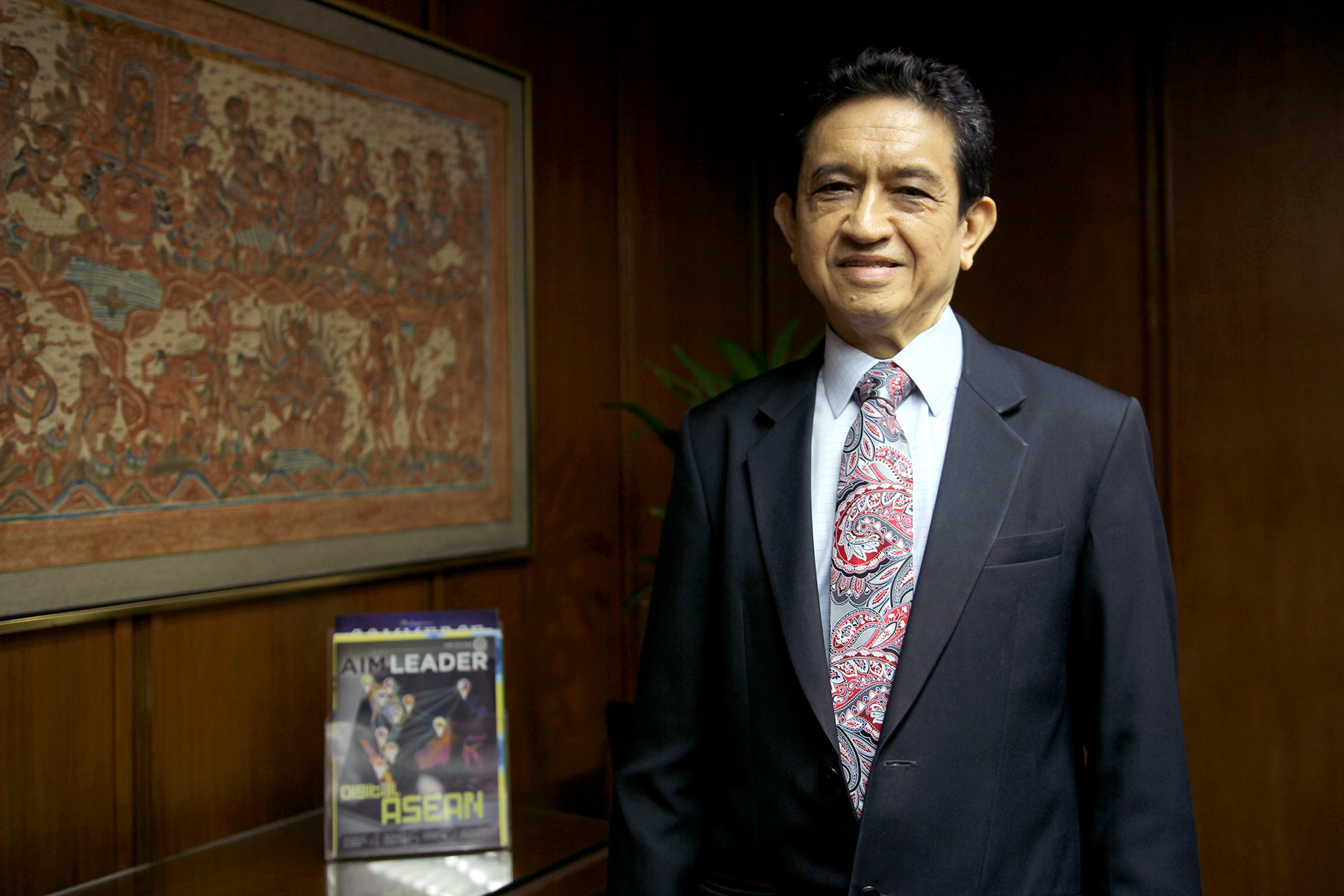 A prolific writer, SyCip's central idea regarding regional integration centered on how to reshape regional institutions so that the Philippines could be seen as a player in the bigger field of Southeast Asian nations.
This notion was unique for the time, Macaranas said, as coming out of World War II, the country was only an annex of other major economies especially that of the US.
"But as history would show," he added, "our association with the rest of the region is what would shape the destiny of this country in the next generation."
ASEAN springboard
SyCip viewed Southeast economies first as the springboard for Philippine participation in global economic transactions, Macaranas explained. (READ: ASEAN opens up half the world to PH trade)
"You strengthen your own industries with the help of your immediate neighbors, and then as a group, you can have a greater voice in trade ties with the US, Japan, and European Union."
From the perspective of an outside foreign investor, one of the largest attractions of the AEC is that it opens up access to the entire region.
For example, if a foreign multinational sets up a manufacturing base in the Philippines, that firm can sell its produce tariff free not only to the Philippines' 100 million citizens but to ASEAN's entire population of around 650 million.
Technological transfer
The benefit to the host countries of this investment is not only in job creation and increased foreign exchange but crucially in the development of skills and technology, something that SyCip touched on extensively in his writings.
It is the technology transfer that formed the basis for countries such as Japan, South Korea, and Taiwan to rise from the rubble of WWII and become the industrial behemoths today.
Japan's automotive industry, for example, started out developing cheap imitations of Western cars before transitioning into innovating through technology and skills initially imported from established Western automakers.
Champions of different sectors
Macaranas pointed out that this integration only works through each country specializing in what it is good at.
Take rice in the case of the Philippines: "We were so good at the research aspect of the industry and the world community took notice and set up the International Rice Research Institute (IRRI) in the Philippines."
Specializing in producing certain goods also allows them to be cheaper – as seen in the complementary supply system around ASEAN for the automotive sector.
Different ASEAN members produce different components of a car and then all those parts are brought together in each of the countries' national assembly systems.
"It's cheaper to produce certain parts in [different countries] because of economies of scale but then, you assemble the cars within national boundaries, it's also cheaper so it benefits all your consumers," Macaranas explained.
This is an example of linking up local businesses with global value chains which was highlighted in the recently concluded Asia-Pacific Economic Cooperation or APEC summit.
It is also a reflection of the "compete and cooperate" philosophy that is the current mindset in global business, Macaranas explained, wherein businesses are figuring out ways to complement each other instead of just slashing each other's throats.
While an industrialist like SyCip would have preferred for the Philippines to specialize in higher value parts of automotive manufacturing or steel, other countries though have since started earlier and already have policies in place that make sure people and government were in sync for such, he added.
"This current division of labor around ASEAN is a tribute to people like Mr. SyCip who knew that the people who shape the industries are nurtured by different societies. So now, in a way, we have different champions for different sectors."
Future possibilities
ASEAN integration also allows for free movement of skilled labor which could pose a problem as workers move around the region chasing higher wages.
"The Philippines already has a problem – the brain drain or retaining talents, so the trick is to retain those talents long enough to be able to generate new industries that will become our brand of economy for the future," Macaranas said
One possibility he put forth was the creation of animation industry, noting that "our animation artists all over the world winning awards yet we haven't established that animation industry here."
Such an industry would not only cater to entertainment but could also be developed for solid industrial use, like shipbuilding for example.
You need animators to really show where each specific component or gadget fits into the ship, he explained.
In effect, it is like 3D modeling but more than that, it also facilitates design systems for building things modularly.
Another example is the biotechnology sector which would be the natural offshoot of the country's agricultural research advantage.
"If you have biotechnology as our own scientists would love to say, then maybe new industries would come out to help in the anti-poverty program in the country or in the search for cheaper medicines that can be accessed by poor people." Macaranas said.
"The poor people are part and parcel of your consuming population. This is very basic in economic integration," he explained. "You must have incomes generated in industries that your poor people would be able to use."
This, he added, was what Mr. SyCip was saying: "But who would buy the automobiles and other things our industries would produce if there is no money for the poor people?" – Rappler.com