This is AI generated summarization, which may have errors. For context, always refer to the full article.
(2nd UPDATE) It is not clear when the 45-year-old Korean American was moved to the camp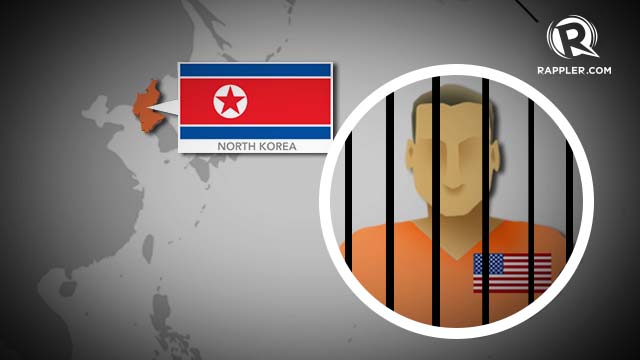 WASHINGTON DC, USA (2nd UPDATE) – North Korea has moved imprisoned US citizen Kenneth Bae from hospital and back to a labor camp, a US official said Friday, February 7, which could further complicate efforts to win his release.
In an interview on Friday with a pro-Pyongyang newspaper in Japan, the Chosun Sinbo, Bae confirmed he had been transferred back to the "special correctional facility" in Pyongyang on January 20.
Bae, a tour operator described by a North Korean court as a militant Christian evangelist, was arrested in November 2012 and later sentenced to 15 years' hard labor on charges of seeking to topple the government.
"The Department of State has learned that the DPRK (North Korea) transferred Mr. Bae from a hospital to a labor camp, a development with which we are deeply concerned," said spokeswoman Jen Psaki.
She said Washington was "gravely concerned" about the health of the Korean American, who has been in detention for more than 15 months.
"We continue to urge DPRK authorities to grant Mr. Bae special amnesty and immediate release on humanitarian grounds," she added.
In his interview with the Chosun Sinbo, Bae expressed gratitude to the North Korean authorities for treating him "humanely" and pleaded with Pyongyang to allow him to return home through negotiations with the US government.
Bae said his daily routine included eight hours of manual labor and rest in the evening with books and TV but chronic loin pain made it hard for him to do long hours of work.
The interview was conducted when a Chosun Sinbo reporter accompanied a Swedish embassy official to meet Bae in the camp. The diplomat talked with Bae separately before the press interview.
Bae said he had been told by the diplomat that Robert King, US special envoy for North Korean human rights issues, planned to visit the country as early as next week or by the end of this month at the latest to discuss his case.
His family says the 45-year-old is seriously ill.
Bae, who is also known as Pae Jun-Ho, was detained as he entered North Korea's northeastern port city of Rason.
He began serving his jail sentence in a prison camp in May 2013. But in August he was admitted to hospital after he lost more than 50 pounds (23 kilos) and began having kidney and liver problems.
On Thursday, February 6, US President Barack Obama renewed a call for Bae's release at the annual national prayer breakfast, saying "let us never forget those who are persecuted today, among them Americans of faith."
"His family wants him home, and the United States will continue to do everything in our power to secure his release because Kenneth Bae deserves to be free," Obama said.
Last month, Secretary of State John Kerry met Bae's relatives at the State Department, in an apparent signal to Pyongyang to release him.
Bae apologized in January in a brief appearance before reporters in Pyongyang, acknowledging he had participated in anti-government acts – a public confession that observers saw as a prerequisite for any release.
His family, which has campaigned hard for his freedom, also apologized in a statement.
The State Department contacted Bae's family on Friday "as soon as we received the Swedish consular report," Psaki said.
As Washington does not have diplomatic ties with Pyongyang, the Swedish embassy acts on its behalf in any communications with the reclusive North Korean authorities.  (READ: US ready to send envoy to North Korea to free citizen)
Psaki said in her statement that Swedish embassy officials had met 10 times with Bae since his detention.
"We continue to work actively to secure Mr. Bae's release," she said, adding that an offer was still open to send King to the North.
King was invited to North Korea to discuss Bae's case at the end of August, but Pyongyang rescinded the invitation at the 11th hour without explanation. – Rappler.com