WHAT YOU NEED TO KNOW
The unresolved issue of the Rohingya refugess has resurfaced after reports that they were preyed upon in a human trafficking network involving high-seas extortion gangs, corrupt police, and illegal drugs across Indonesia and Malaysia.
Most of the exploitation happens in international waters, along the porous borders of Southeast Asia.
Read about this, as well as, stories about other countries in the region here.
Bookmark and refresh this page for updates and analyses of the latest news in Brunei, Cambodia, Indonesia, Laos, Malaysia, Myanmar, the Philippines, Singapore, Thailand, and Vietnam.
LATEST UPDATES
VIETNAM: Country starts human trial of coronavirus vaccine
A Vietnamese pharmaceutical company began testing a coronavirus vaccine on volunteers in Hanoi on Thursday, December 17, as developing countries jostle with richer nations to access affordable inoculations.
Nanogen's Nanocovax is 1 of 4 under development in Vietnam, and a company representative said it is expected to cost around $5 a dose.
Three volunteers received the jab on Thursday and will be monitored for 72 hours at the Vietnam Military Medical University.
Nguyen Ngo Quang from the health ministry said 60 participants will receive the vaccine in the first phase of the trial.
Read more here.
THAILAND: 2 smuggled Indonesian orangutans fly home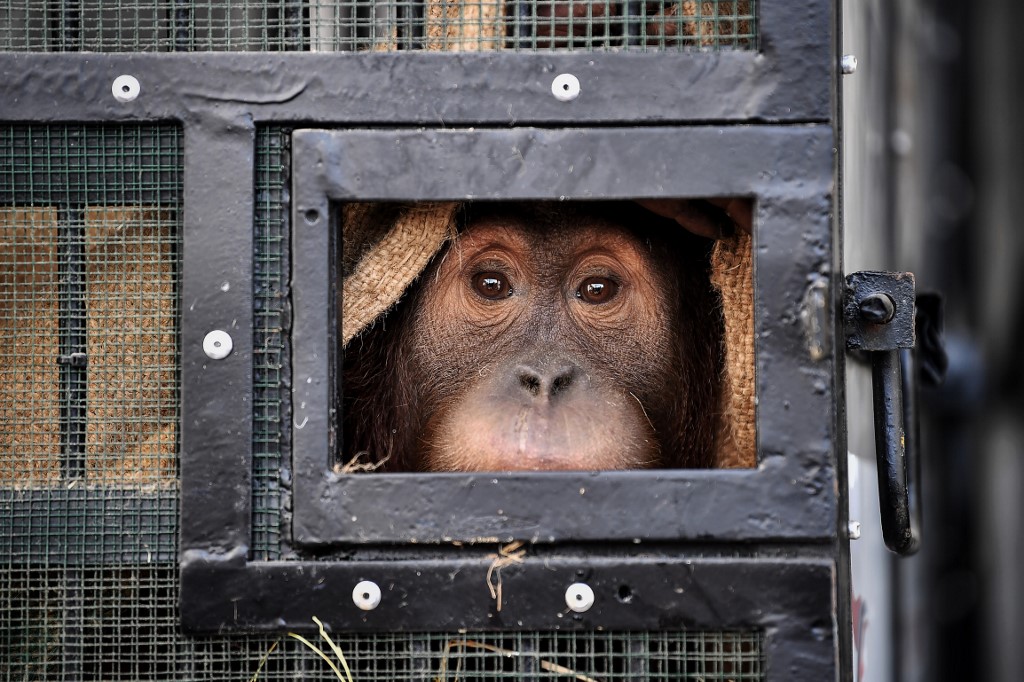 A Sumatran orangutan sits in a cage before being repatriated from Thailand to Indonesia after having been smuggled into the kingdom, at Suvarnabhumi Airport in Bangkok in December 17, 2020. Photo by Lillian Suwanrumpha/AFP
Eating fruit and drinking from plastic bottles, two Sumatran orangutans stared from their cages at Bangkok airport on Thursday, December 17, before flying home to Indonesia, years after being smuggled into Thailand.
Poachers in Southeast Asia frequently capture the critically endangered orangutans to sell as pets, and police said four-year-olds Ung Aing and Natalee were supposed to be sold to a tourism business.
Wildlife traffickers tried to smuggle the two in via Malaysia in June 2017, but they were intercepted at the border – along with 39 Hamilton tortoises, 12 Indian turtles and 6 raccoons – after police received a tip-off about the vehicle they were in. Read the full article here. Read the full article here.
VIETNAM: Strong virus response helps economy weather pandemic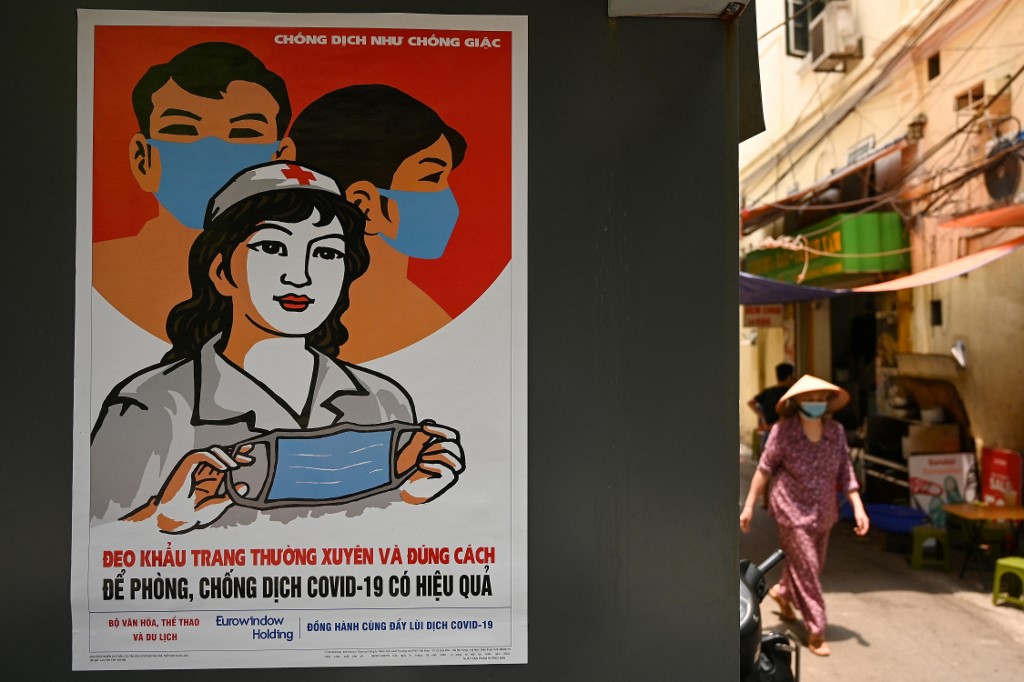 In this file photo taken on April 29, 2020, a poster on preventing the spread of COVID-19 is seen on a wall as a woman walks by along a street in Hanoi, Vietnam. Photo by Manan Vatsyayana/AFP
A strong response to the coronavirus pandemic, surging exports, and healthy public spending have helped Vietnam buck a global recession in 2020 and fast-track its recovery, with analysts predicting it will likely enjoy one of the highest growth rates in the world.
But the pain is not over for some sectors with containment measures and border disruptions hammering the country's tourism industry, and leaving the once-booming aviation sector limping.
While many countries have suffered from high infection and mortality rates, Vietnam has recorded fewer than 1,500 coronavirus cases and 35 deaths thanks to mass quarantines, expansive contact tracing, and strict controls on movement, allowing factories to largely stay open and people to swiftly get back to work. Read the full story here.
Scholarship to Canada for students of ASEAN
Here's an opportunity to get a scholarship to study in Canada open to students who are citizens of ASEAN member countries.
Indonesia's president to receive country's 1st COVID-19 vaccine shot
Indonesian President Joko Widodo said Wednesday, December 16, he would be the first person in the country to be vaccinated for COVID-19 as he unveiled a campaign promising free inoculations for everyone in world's fourth most-populous nation.
Jokowi's announcement comes as Indonesia battles misinformation over the virus in order to stave off a fresh wave of infections, with some 630,000 recorded by Wednesday and more than 19,000 deaths.
"The COVID-19 vaccine for all citizens will be free," Jokowi said in a video on his Twitter account.
Read more here.
Indonesia's female forest guardians fight for the environment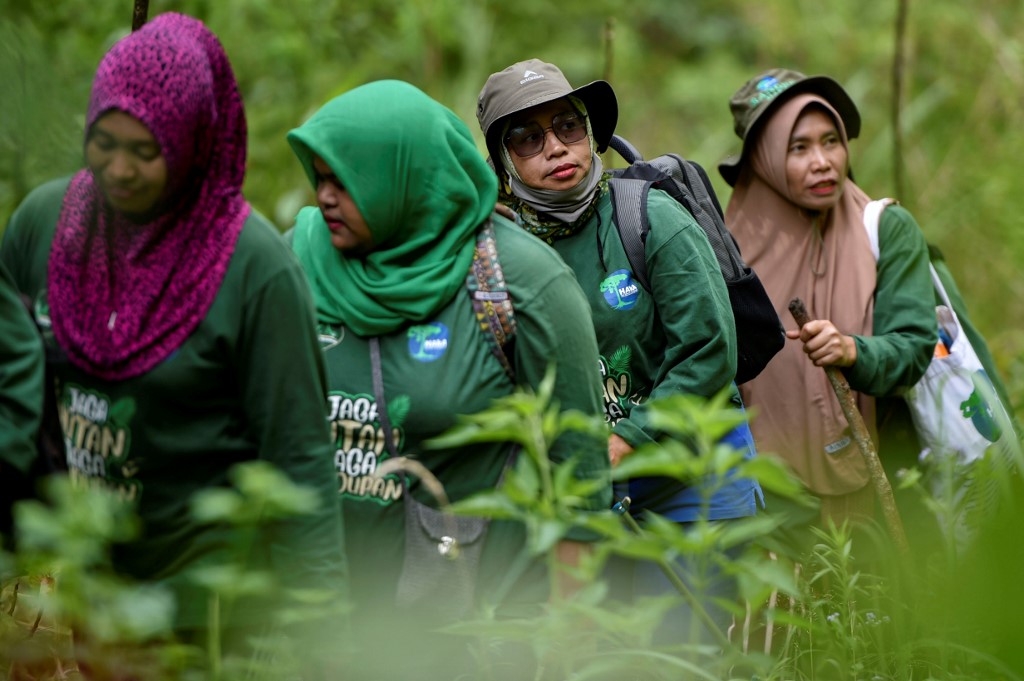 This picture taken on November 25, 2020 shows a group of women forest rangers patrolling in the forest of Bener Meriah, Aceh province. Photo by Chaideer Mahyuddin/AFP
Sumini gets up at dawn to do her household chores – then leads a team of women into the jungles of Indonesia's Sumatra island, on a mission to battle rampant deforestation and wildlife poaching.
The 45-year-old mother of 5 heads a unique team of female rangers taking on illegal loggers and hunters threatening Sumatran tigers, pangolins and other at-risk wildlife.
The culprits are mostly men, including neighbors or even the husbands of team members, who live together in Damaran Baru village in the north of Sumatra. Read the complete story here.
VIETNAM: Writer jailed for 12 years over articles critical of gov't
A Vietnamese activist was jailed for 12 years Tuesday, December 15, after writing articles critical of the government and posting them on his Facebook page, nearly a decade since being released from prison for a similar offense.
Writer and poet Tran Duc Thach, who was convicted on charges of attempting to overthrow the government, was also sentenced to 3 years of house arrest.
The 69-year-old was jailed for 3 years in 2009 for creating "propaganda against the state," but was among more than 10,000 prisoners granted amnesty in 2011 to mark the country's National Day.
Vietnam's government has stepped up efforts in recent months to muzzle critics and dissidents during the run-up to a leadership transition in January which poses an especially tense period for the Communist state.
Thach was arrested again in April 2020 and Tuesday's trial in the north-central province of Nghe An lasted about 5 hours.
"At the court on Tuesday, Thach admitted his crime," state media reported.
He was accused of drafting and posting several articles "distorting economic, socio-political events, blackening and humiliating leaders of party and state" on his Facebook page from May 2019 to March 2020, state media said.
Thach's poetry focuses on life without freedom and justice, and his novels cover human rights abuses and the country's legal system.
His memoir A Haunting Collective Grave tells the story of the mass killing of civilians by northern army soldiers in Dong Nai province in April 1975, which he witnessed. – Rappler.com