WHAT YOU NEED TO KNOW
In Indonesia, the end of the pandemic has begun.
Proof is the photo above: 1.2 million doses of a China-made COVID-19 vaccine arrived in Jakarta on Sunday, December 6. The country expects to receive another 1.8 million doses in January 2021.
Aside from fighting COVID-19, else is happening in Indonesia and other Southeast Asian countries this week?
Bookmark and refresh this page for updates and analyses of the latest news in Brunei, Cambodia, Indonesia, Laos, Malaysia, Myanmar, the Philippines, Singapore, Thailand, and Vietnam.
LATEST UPDATES
MALAYSIA: South China Sea must remain free for commercial purposes – defense chief
The waters of South China Sea should remain free and secure for commercial purposes without any military activities or being turned into a field of conflict among major powers, according to Defense Minister Datuk Seri Ismail Sabri Yaakob.
A report in the Malay Mail said Ismail Sabri who headed the Malaysian delegation to 14th ASEAN Defence Ministers Meeting (ADMM) and the 7th ADMM-Plus conference via video conferencing also called on all parties to avoid actions which can affect the stability of the region.
The two-day meeting which began Wednesday, December 9, was hosted by Vietnam as 2020 ASEAN chair while the ADMM-Plus involved the Defence Ministers of all ASEAN countries and 8 Plus dialogue partners namely United States, Australia, China, India, Japan, New Zealand, South Korea, Russia as well as the ASEAN Secretary-General.
MALAYSIA: Police told not to do Tiktok videos in uniform
According to a report in The Sun Daily, Inspector-General of Police Tan Sri Abdul Hamid Bador has warned police personnel that posting Tiktok videos in uniform was a big no-no.
"This blue (police) uniform is sacred, so it is not nice if we wear the uniform and perform acts that so not suit the work culture," he said.
Burying the dead: A Muslim COVID-19 volunteer in Myanmar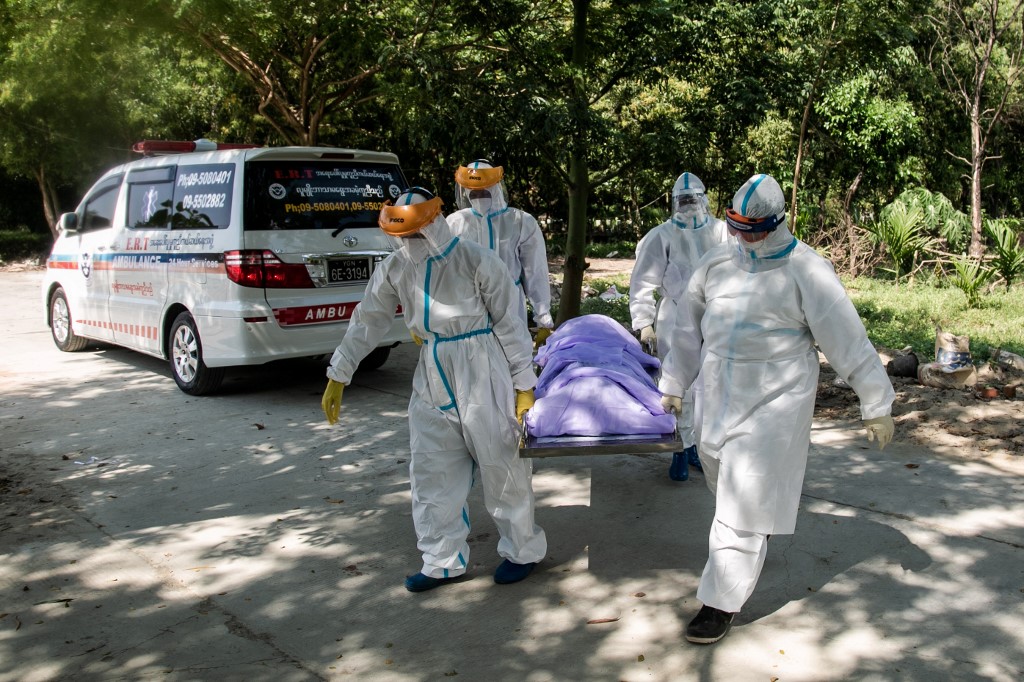 VOLUNTEERS. In this file photo taken on November 25, 2020, volunteers wearing personal protective equipment (PPE) carry the body of a person suspected of dying from COVID-19 for burial in the Hteinbin Muslim Cemetery in Yangon. Photo by Sai Aung Main / AFP
Sweating under his protective gear, volunteer Sithu Aung lays another coronavirus victim to rest – offering crucial funeral rites to his Muslim community in Myanmar's virus-ravaged commercial capital.
For the last few months, the 23-year-old father and his fellow volunteers have been living in a cemetery, isolated from their families, as they spend their days collecting the bodies of the deceased from Yangon's overflowing hospitals and quarantine centers.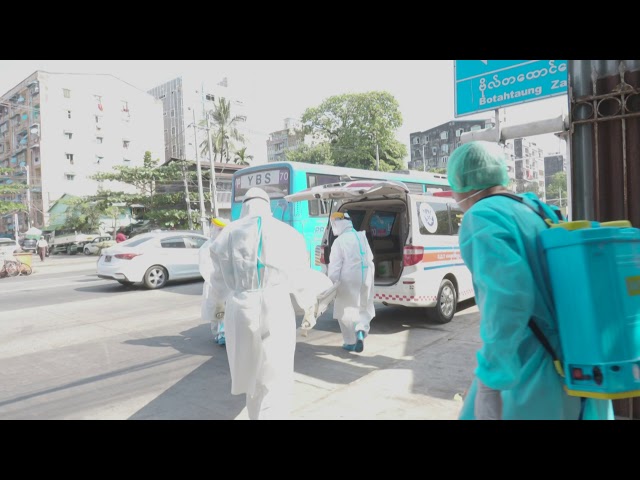 Thai democracy protests seek UN help to repeal royal defamation law
Thai democracy activists rallied at the UN's Bangkok office Thursday, December 10, and asked the body to pressure the kingdom into repealing royal defamation laws they say are being used to suppress their movement.
Twenty-three leaders are facing charges under the legislation for headlining demonstrations demanding reforms to the monarchy and more scrutiny of the royal family's financial arrangements.
The kingdom's lese majeste laws shield the super wealthy King Maha Vajiralongkorn and the royal family from criticism, with anyone convicted facing between 3 to 15 years in prison.
Among the several dozen activists at the UN office was Somyot Prueksakasemsuk, 59, who previously spent 7 years in jail on a lese majeste conviction for publishing satire of a fictitious royal family.
"This is not good for the image of the monarchy in Thailand," he told reporters, adding that those with royal defamation convictions are treated "like animals" in prison.
Read more here.
CAMBODIA: Journalists could face legal charges for disinformation
According to a report in the Khmer Times, the Ministry of Information appealed to authorities for a law punishing journalists who are caught spreading "fake news" or disinformation on their outlets.
The Cambodian Journalists Alliance, however, pushed back.
"We know the rights of media do not include criminal activity, but we just take a role in providing information, so the ministry should not use the Criminal Code to solve problems," said the alliance's Executive Director Nop Vy.
INDONESIA: Nationwide poll held despite virus warnings
Indonesia held nationwide regional elections Wednesday, December 9, with more than 100 million voters expected to cast a ballot, despite warnings the poll would worsen the nation's COVID-19 crisis.
The archipelago of nearly 270 million the world's third-biggest democracy and fourth most populous nation – delayed the vote originally set for September as it struggled to contain soaring infection rates.
But the polls were rescheduled, even as critics warned over the risks amid widespread violations of virus protocols, including mask-wearing and social distancing.