WHAT YOU NEED TO KNOW
Indonesia, the country worst hit by the coronavirus in Southeast Asia, welcomed the New Year with news that mass vaccinations for COVID-19 will begin in the country on January 13.
The vaccination program will launch in Jakarta, and no less than President Joko Widodo is set to be given the first shot. Indonesia has received 3 million doses of CoronaVac, the vaccine made by China's Sinovac Biotech.
Meanwhile, Cambodia has started relaxing its six-week lockdown, in contrast to some of its neighboring countries that are facing new COVID-19 restrictions.
Bookmark and refresh this page for updates and analyses of the latest news in Brunei, Cambodia, Indonesia, Laos, Malaysia, Myanmar, the Philippines, Singapore, Thailand, and Vietnam.
LATEST UPDATES
THAILAND: Activists answer summons as dozens face charges of insulting king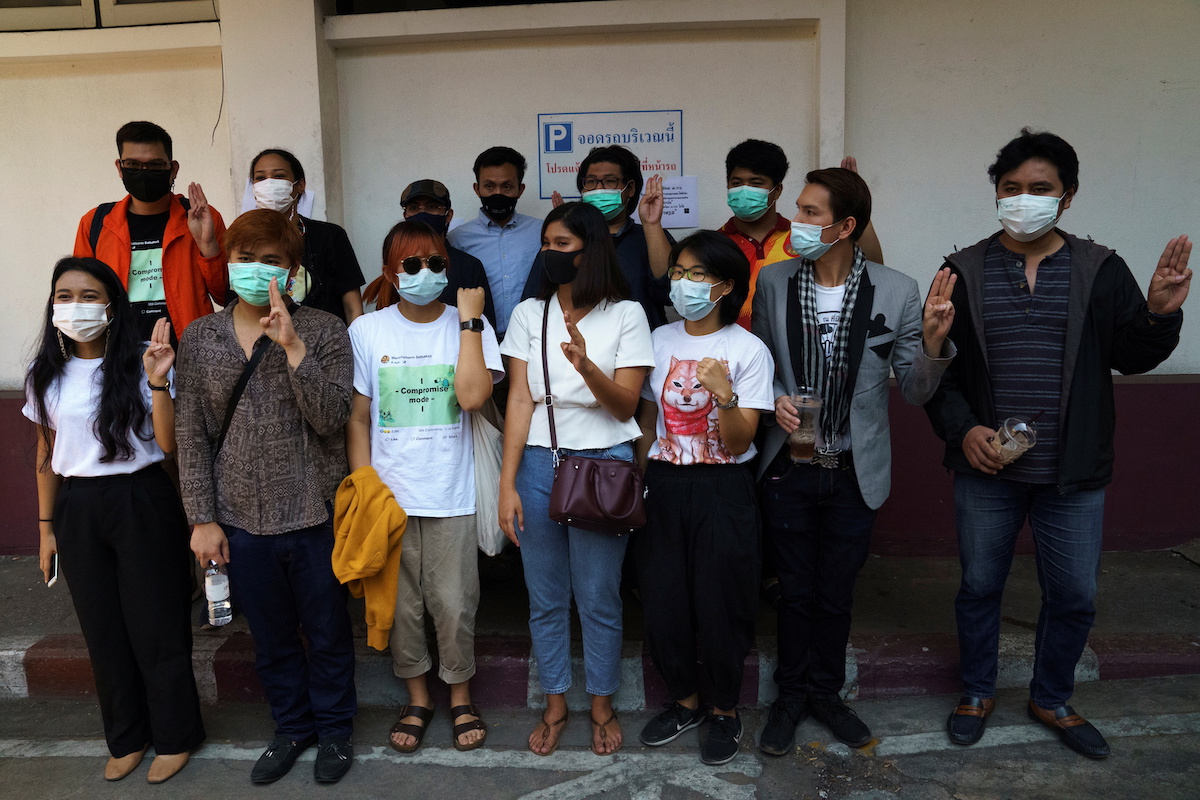 Pro-democracy protester Attapon Buapat and Patsaravalee "Mind" Tanakitvibulpon and other activists flash a three-finger salute after reporting themselves to police summons at a police station in Bangkok, Thailand, January 7, 2021. Reuters/Athit Perawongmetha
A group of activists answered a police summons on Thursday, January 7, over complaints that could see them jailed for up to 15 years for insulting Thailand's king, as authorities increasingly use "lese majeste" laws against pro-democracy protest leaders.
At least 39 protesters have since November been hit with criminal lese majeste cases, according to a tally by the Thailand Lawyers for Human Rights, marking the resumption of the use of a law that had not been invoked since late 2018.
It coincides with pro-democracy protesters expanding their demands, from seeking the resignation of the military-backed government to calls for the curbing of King Maha Vajiralongkorn's powers.
Patsaravalee "Mind" Tanakitvibulpon was among 13 activists who reported to police on Thursday, after being summoned under Article 112 of the country's criminal code, which makes insulting or defaming the monarchy punishable by up to 15 years in prison.
Patsaravalee, 25, told Reuters that police delayed sending the case to prosecutors pending a review of evidence. They remain free during the investigation.
INDONESIA: Islamic council hopes for halal ruling before mass vaccination
Indonesia's highest Muslim clerical council hopes to issue a ruling on whether a COVID-19 vaccine is halal, or permissible under Islam, before the country is due to start a mass inoculation program using a Chinese vaccine next week.
The world's largest Muslim-majority country plans to launch vaccinations on January 13 after obtaining 3 million doses from China's Sinovac Biotech.
Controversy over whether vaccines adhere to Islamic principles has stymied public health responses before, including in 2018, when the Indonesian Ulema Council (MUI) issued a fatwa declaring that a measles vaccine was forbidden under Islam.
"Hopefully the edict can be declared before the government starts its vaccination program," said Muti Arintawati, an official at MUI in charge of analyzing food and drugs to assess whether they are halal.
She said data was still being gathered before MUI could make a final edict.
Indonesia is struggling with the worst COVID-19 outbreak in Southeast Asia and authorities are relying on a vaccine to help alleviate dual health and economic crises ravaging the country.
Asked about the risk of public resistance, a health ministry official said the government would wait to see how MUI handled the issue. In a bid to boost acceptance, President Joko Widodo has said he will be the first to receive a vaccine shot next week.
Dicky Budiman, a researcher at Australia's Griffith University, said authorities needed to be transparent on the halal certification to reassure the public.
The New York Times reported that Sinovac told Indonesia's state-owned drugmaker Bio Farma that the vaccines were "manufactured free of porcine materials."
Bambang Heriyanto, Bio Farma's corporate secretary, confirmed receiving the statement, but said the halal status was decided by MUI. Sinovac did not immediately respond to a request for comment.
Ahmad Ishomuddin, an official at Nahdlatul Ulama, Indonesia's biggest mainstream Muslim organization, said emergency vaccines that were not halal could be used if there were no other options.
Indonesia's food and drug agency needs to issue emergency use approval for vaccinations to start.
INDONESIA: Sulawesi gov believes drone behind security scare made in China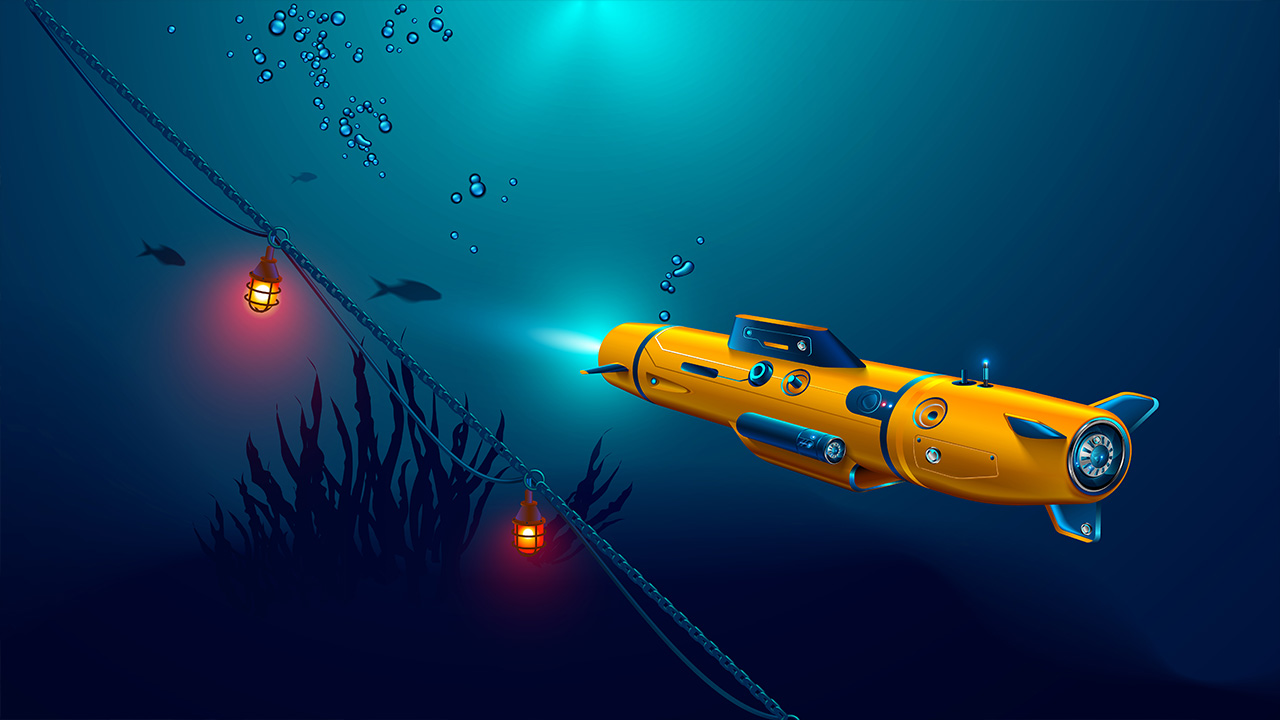 The governor of Indonesia's South Sulawesi said on Tuesday, January 5, an autonomous underwater vehicle (AUV) found in the waters off his province that has sparked concern about a potential security breach or espionage attempt appeared to be made in China.
The vehicle, described as a "seaglider" by the Indonesian navy, was found late last month by fishermen off Sulawesi island and brought to Jakarta this week.
Governor Nurdin Abdullah told Reuters "based on findings, it seems like it was made in China." Read full story here.
Good news from ASEAN youth scientists
Teen scientists from ASEAN develop a mobile isolation helmet that could be the future of personal protective equipment.
THAILAND: Gov't orders additional 35 million doses of AstraZeneca vaccine
Thailand's prime minister said on Tuesday, January 5, his country had ordered an additional 35 million doses of the AstraZeneca Plc COVID-19 vaccine, bringing its total vaccine pipeline to 63 million doses.
After managing to largely contain community spread of the virus for months, a cluster of cases in December linked to migrant workers and a gambling den has led to infections in over half of Thailand's provinces and a new round of restrictions.
The Southeast Asian country, which has reported a total of 8,966 COVID-19 cases and 65 deaths, aims to inoculate at least half of its 70 million population.
"Today, we made an additional order with AstraZenca for 35 million doses," Prime Minister Prayuth Chan-ocha told a briefing.
In November, the government reserved 26 million doses of the AstraZeneca and Oxford University vaccine, which would be produced by Thai firm, Siam Bioscience, for local use and export.
The country will receive delivery from AstraZeneca ahead of schedule before the second quarter, Kiattaphum Wongrachit, permanent health secretary, said in a statement.
Thailand has also ordered 2 million doses from China's Sinovac Biotech and expects the delivery of 200,000 doses next month.
The first delivery of the Sinovac vaccine will be administered among field workers in highly controlled areas like Samut Sakhon and Rayong, and vulnerable groups, government spokesman Anucha Burapachaisri said, indicating the main areas where there have been clusters in the recent outbreak.
"There is a budget of 1.22 billion baht ($40.7 million) for procurement of the 2 million doses," he said, adding 1.8 million doses will be delivered by April.
Sino Biopharmaceutical Ltd., a unit of Thai conglomerate Charoen Pokphand Group, invested $515 million in Sinovac in December.
Thailand's locally developed vaccine is set to enter the first phase of human trials in May, said Kiat Ruxrungtham, director of the Chulalongkorn University vaccine development program, adding that he expects results for phase two in September.
VIETNAM: Flights from Britain, South Africa suspended over new COVID-19 variants
Vietnam has suspended inbound flights from countries with new COVID-19 variants, initially Britain and South Africa, the health ministry said on Tuesday, January 5.
A new variant first found in Britain includes a genetic mutation that could result in the virus spreading more easily between people.
"The risk for the disease to penetrate and spread in Vietnam is very high, especially from people entering from infected countries," the ministry said in a statement.
Prime Minister Nguyen Xuan Phuc has told authorities to work on a list of other countries that should be covered by the suspension, the ministry said, adding that he has ordered them to tighten control of quarantine facilities.
Vietnam has suspended all inbound international commercial flights since late March, but the government has been operating repatriation flights to bring home Vietnamese citizens stuck abroad amid the pandemic.
Some special flights carrying foreign experts and investors have been allowed to fly into Vietnam. All people entering the country have to spend 14 days in quarantine.
Vietnam on Tuesday reported 7 imported COVID-19 cases, raising the total number of infections in the country to 1,504, with 35 deaths.
MALAYSIA: Researchers turn pineapple waste into disposable drone parts
Malaysian researchers have developed a method to transform the fiber found in normally discarded pineapple leaves to make a strong material that can be used to build the frames for unmanned aircraft, or drones.
The project, headed by Professor Mohamed Thariq Hameed Sultan at Malaysia's Putra University, has been trying to find sustainable uses for pineapple waste generated by farmers in Hulu Langat, an area about 65 kilometers from Kuala Lumpur.
"We are transforming the leaf of the pineapple into a fiber that can be used for aerospace application, basically inventing a drone," he told Reuters at a workshop.
Mohamed Thariq said drones made out of the bio-composite material had a higher strength-to-weight ratio than those made from synthetic fibers, and were also cheaper, lighter, and easier to dispose of.
If the drone was damaged, the frame could be buried in the ground and would degrade within two weeks, he said.
The prototype drones have been able to fly to a height of about 1,000 meters and stay in the air for about 20 minutes, he added.
Ultimately, the research team hopes to create a larger drone to accommodate bigger payloads, including imagery sensors, for agricultural purposes and aerial inspections.
"Our role here is to help the industry, the farmers, to increase their yield and make their jobs much easier," said William Robert Alvisse of the Malaysian Unmanned Drones Activist Society, a nongovernmental group helping to design the drone and advising on the project.
Before the project launched in 2017, pineapple stems were discarded after the once-in-a-year harvest period, but farmers hope the drones project will encourage more innovation to find uses for the waste and boost incomes.
"With the health issue, the economy problem due to COVID-19, the society is desperate and there is no alternative to increase income," said pineapple farmer Irwan Ismail.
VIETNAM: Court jails journalists for 'propaganda' critical of state
A court in Vietnam on Tuesday, January 5, sentenced 3 freelance journalists known for their criticism of government to between 11 and 15 years in prison, after finding them guilty of spreading anti-state propaganda.
Pham Chi Dung, Nguyen Tuong Thuy and Le Huu Minh Tuan were convicted of "making, storing, spreading information, materials, items for the purpose of opposing the state" at a one-day trial in Ho Chi Minh City, the Ministry of Public Security said.
Read more here.
INDONESIA: Mass vaccinations to begin January 13
Indonesia will begin its nationwide COVID-19 mass vaccination program on January 13, the country's health minister said on Tuesday, January 5, as the world's fourth most populous country battles the worst coronavirus outbreak in Southeast Asia.
The program will launch in Jakarta, with President Joko Widodo set to be given the first shot, Budi Gunadi Sadikin said in a statement, while vaccinations in other regions will start in the following two days.
Read more here.