Lima film dari berbagai genre ini siap menghibur penonton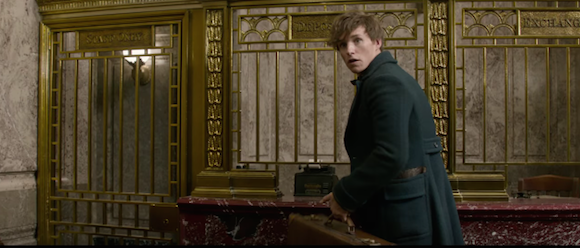 JAKARTA, Indonesia – Bulan November telah tiba. Memasuki masa-masa penghujung tahun 2016, serbuan film-film baik yang datang dari Hollywood maupun dalam negeri terus berdatangan.
Namun di antara sekian banyak film yang dirilis, ada beberapa daftar film yang mampu menarik perhatian.
"Di bulan November banyak sekali film-film menarik yang dirilis baik itu dari Hollywood dan juga Indonesia. Apalagi dari perfilman Hollywood, ada prekuel Harry Potter yang akan rilis di bulan ini," ungkap Sudhir Syal, Co-founder dan Director BookMyShow Indonesia.
Berikut rekomendasi lima judul film versi BookMyShow yang layak ditonton di bulan November ini:
Terpana
Setelah lama vakum, Fachri Albar kembali hadir lewat film terbarunya yang berjudul Terpana. Film ini disutradarai oleh Richard Oh yang mengangkat cerita seputar peliknya kisah percintaan yang menjerat Rafian (Fachri Albar) dan Ada (Raline Shah).
Film yang juga menampilkan aksi Reza Rahardian ini akan tayang di bioskop Tanah Air pada 3 November 2016.
Barakati
Di minggu kedua bulan November ada film dari sutradara Monty Tiwa. Film bergenre epik petualangan ini mengisahkan tentang pencarian jejak kerajaan Majapahit di pulau Buton.
Barakati dibintangi oleh bintang-bintang ternama Tanah Air, di antaranya Fedi Nuril, Dwi Sasono, Acha Septriasa, Mario Irwinsyah dan Tio Pakusadewo. Film produksi Pradeepta Film tersebut dijadwalkan tayang pada 10 November 2016.
Fantastic Beasts and Where to Find Them
Para penggemar film-film Harry Potter saatnya bernostalgia lewat sajian film J.K. Rowling terbaru yang bertajuk Fantastis Beasts and Where to Find Them.
Film arahan sutradara David Yates ini memiliki setting cerita 70 tahun sebelum era Harry Potter dimulai.
Film ini akan berfokus pada karakter seorang tokoh bernama Newt Scamander (Eddie Redmayne) yang dikenal sebagai pencipta buku pelajaran di Hogwarts, sekolah tempat Harry Potter menimba ilmu sihir.
Film spin-off Harry Potter ini dijadwalkan rilis di Amerika Serikat pada 18 November 2016.
Allied
Brad Pitt dan Marion Cotillard hadir lewat film terbarunya yang berjudul Allied. Brad dan Marion berperan sebagai agen mata-mata yang saling jatuh cinta dan merajut rumah tangga bersama. Namun suatu ketika sang suami mengetahui bahwa istrinya adalah utusan mata-mata Nazi.
Film yang disutradarai oleh Robert Zemeckis ini bersettingkan Perang Dunia II dan dijadwalkan tayang di Amerika Serikat pada 23 November 2016.
Moana
Menutup bulan November 2016 ada film animasi Disney terbaru yang berjudul Moana. Dikisahkan, Moana (Auli'i Cravalho) adalah seorang gadis remaja yang melakukan petualangannya di Samudera Pasifik demi memenuhi impian para leluhurnya.
Dalam perjalanannya ia bertemu dengan Maui (Dawayne Johnson) dan sepakat untuk melakukan petualangan bersama-sama. Film yang turut menampilkan aksi penyanyi Nicole Scherzinger ini dijadwalkan tayang di Amerika Serikat pada 23 November 2016 dalam format 2D dan 3D.
-Rappler.com.