Hooft mengatakan dirinya ingin menjadi ilmuwan yang bisa dijangkau oleh siapapun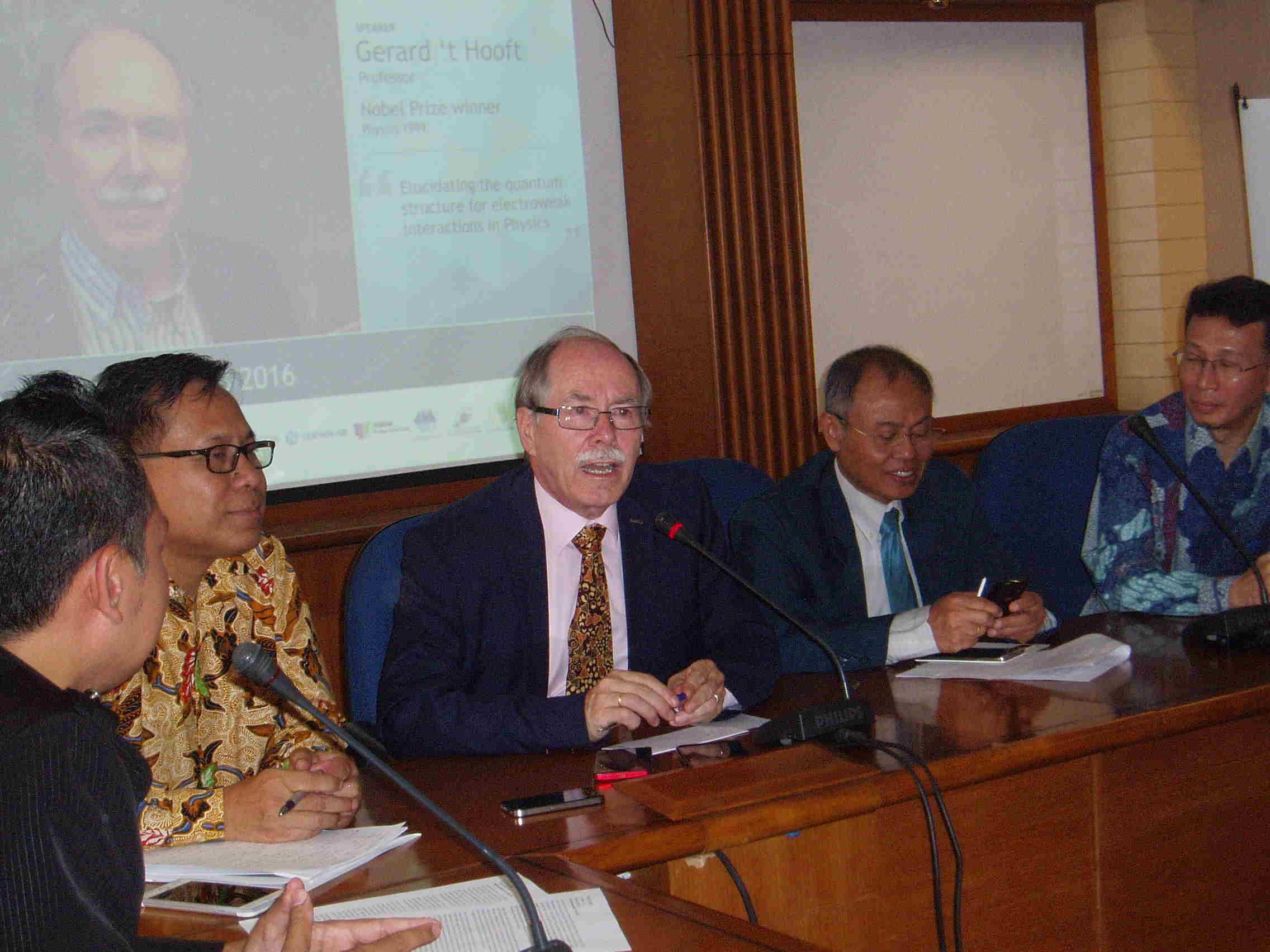 BANDUNG, Indonesia – Ilmuwan peraih Nobel Fisika Gerard 't Hooft akan menyampaikan kuliah umum di acara International Conference on Mathematics and Natural Sciences (ICMNS) yang akan digelar Institute Teknologi Bandung (ITB), Kota Bandung, Jumat 4 November 2016.
"Silakan masyarakat umum atau komunitas sains untuk mendaftar. Diperkirakan jumlah yang hadir lebih dari seribu orang, melebihi penonton konser musik," kata Guru Besar ITB Joko Santoso saat jumpa pers di Gedung Rektorat ITB, Senin 31 Oktober 2016. Pendaftaran bisa dilakukan secara online di http://portal.fi.itb.ac.id/nobel.
Rencananya Hooft akan memberikan kuliah umum dengan tajuk "Grand Public Lecturer : A Road to Nobel Prize" yang menceritakan perjalanan profesor fisika teoritik di Utrecht University Belanda ini menggeluti keilmuannya hingga meraih nobel pada 1999. 
Dosen Fakultas Matematika dan Ilmu Pengetahuan Alam Freddy P. Zen mengatakan Hooft merupakan fisikawan peringkat atas dunia yang telah banyak menerima penghargaan di tingkat internasional, bahkan mendapat gelar bangsawan di Belanda dan Perancis.
Bahkan, saat usianya baru 16 tahun, Hooft sudah meraih medali perak dalam olimpiade matematika nasional di Belanda. Ketika usianya 26 tahun, Hooft dengan bimbingan Martinus JG Veltman, memberikan kontribusi signifikan pada ilmu fisika dengan judul "For Elucidating The Quantum Structure of Electroweak Interactions."
Dua puluh tujuh tahun kemudian, kontribusinya  itu mengantarkan Hooft ke penghargaan tertinggi tingkat dunia: nobel. "Kedatangan beliau diharapkan bisa menginspirasi anak-anak muda untuk belajar sains dan teknologi," ujar Freddy.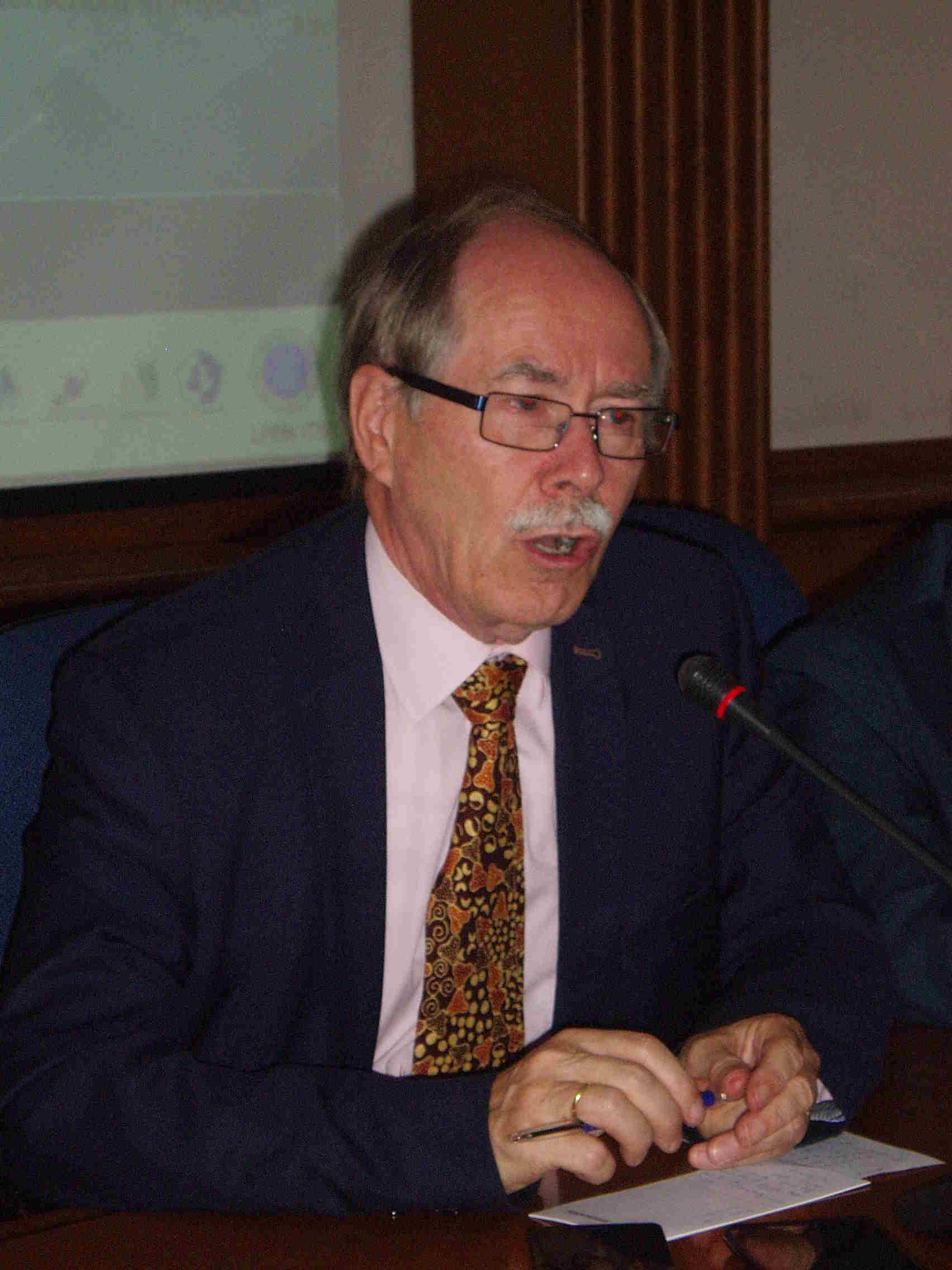 Dalam kesempatan yang sama, Hooft mengatakan dirinya ingin menjadi ilmuwan yang bisa dijangkau oleh siapapun. Profesor yang lahir pada 5 Juli 1946 di Den Helder Belanda ini merasa berkewajiban untuk mengajar di manapun. "Saya tidak mau menjadi ilmuwan yang tidak terjangkau. Saya harus mengajar dimana pun, termasuk di Indonesia," katanya.
Agar pemikirannya bisa dijangkau, Hooft lantas membebaskan siapapun mengunduh buku-bukunya di internet secara gratis.  Meski untuk itu, Hooft harus membayar biaya produksi buku ke penerbit. "Penerbitnya keberatan ditampilkan di internet. Kalau ditampilkan di internet, orang tidak mau beli bukunya. Jadi, saya negosiasi lagi dan pihak universitas yang bayar."
Hooft juga turut mendukung lahirnya ilmuwan-ilmuwan baru, seperti dukungan yang ia dapat dari keluarganya. Hooft memang terlahir dari keluarga yang mencintai sains.  Pamannya Nicolaas van Kampen adalah fisikawan terkemuka di Belanda dan kakeknya Frits Zernike adalah peraih Nobel Fisika 1953.
Namun, menurut Hooft, bukan Nobel atau penghargaan yang seharusnya diincar para ilmuwan, melainkan jawaban atas semua pertanyaan yang muncul. "Tentu meraih nobel artinya kau menemukan sesuatu dan menjadi terkenal, bukan hadiahnya yang paling penting, tapi menemukan (discovery)," ujar Hooft.
Hooft merupakan peraih nobel ke empat yang diundang ITB di ICMNS. Ketiga ilmuwan lainnya yang telah diundang ITB adalah peraih Nobel Kimia 1988 Robert Huber, Field Medalist 2010 Cedric Villani, dan peraih Nobel Fisika 2011 Brian Schmidt.
Selain kuliah umum bagi masyarakat umum, Hooft juga memberikan kuliah bertajuk "Challenges in Physics Research and Education" dalam sesi telekonferensi yang terhubung ke enam universitas di Indonesia, pada Selasa kemarin, 1 November 2016. Kuliah kedua berjudul "Standard Model and Beyond" yang berlangsung Rabu ini, 2 November 2016, di Aula Barat ITB, Jalan Ganesha Kota Bandung.
Selama di Bandung, Hooft mengunjungi sejumlah tempat bersejarah seperti Gedung Merdeka dan Observatorium Boscha. "Beliau juga ingin naik Bandros (Bandung Tour on The Bus)," ungkap Joko. —Rappler.com