"Aku mencintai Michael Douglas tapi dia salah informasi," ujar Kilmer sambil menambahkan bahwa dirinya tidak pernah berkomunikasi dengan Douglas selama dua tahun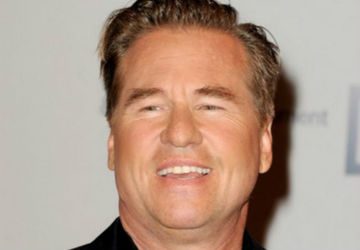 JAKARTA, Indonesia – Aktor Val Kilmer membantah pernyataan Michael Douglas yang menyebut bahwa bintang film Top Gun itu tengah mengidap penyakit kanker sambil menyebut di sosial medianya bahwa temannya itu salah informasi.
Douglas (72), bicara di depan publik di London akhir pekan lalu bahwa rekannya sesama pemeran di film The Ghost and the Darkness (1966) itu tengah berjuang melawan "sesuatu yang juga tengah diderita Douglas", yang diartikan sebagai penyakit kanker mulut.
Kondisi kesehatan Kilmer memang kerap menjadi spekulasi beberapa tahun belakangan ini karena sempat beredar foto ia mengenakan semacam alat bantu saluran tenggorokan tahun lalu.

"Aku mencintai Michael Douglas tapi dia salah informasi," tulis Kilmer di akun Facebook-nya, Selasa, 2 November lalu. Ia pun menambahkan bahwa dirinya tidak pernah berbicara dengan Douglas selama dua tahun belakangan ini.

"Aku meminta rekomendasi dokter spesialis dari Douglas untuk memeriksa benjolan di tenggorokanku yang membuatku harus membatalkan tur pertunjukanku yang berjudul Citizen Twain," tulis Kilmer lagi yang merujuk pada acara one-man show yang dilakukannya tentang kisah penulis Mark Twain.
"Akhirnya aku mendatangi tim UCLA dan daku tidak mengidap kanker. Tapi tenggorokanku masih bengkak dan aku sedang memulihkan diri."
Meski Kilmer bersikeras bahwa dirinya sehat, namun banyak komentar yang berkata bahwa dirinya tidak pernah benar-benar membantah soal dugaan penyakit kanker ini.
Kilmer sendiri beranggapan bahwa sikapnya yang diam lah yang membuat banyak spekulasi semakin berkembang. Terutama spekulasi yang menyebutkan bahwa dia lebih menomorsatukan aliran Christian Scientist yang dianutnya, yang mengutamakan doa ketimbang perawatan medis.
Nyatanya, Kilmer akhirnya berbicara di akun Facebook miliknya bahkan sambil mempromosikan pertunjukannya, sambil mengutip Twain, "Nilai dan semangat akan terus hidup! Dan aku yakin aku masih berdiri!"
Meski begitu, penggemar nampaknya tidak terlalu puas dengan pernyataan Kilmer dan mendorong sang idola untuk lebih terbuka lagi di posting-an selanjutnya kelak.
"Apapun yang membuat Michael Douglas berspekulasi tentang kesehatanku, dia sangat penyayang dan teman yang setia dan aku yakin dia tidak pernah bermaksud buru," ujar Kilmer lagi.
Michael Douglas, aktor peraih dua Piala Oscar secara terbuka di tahun 2010 mengaku bahwa dirinya tengah berjuang melwan kanker mulut stadium empat. Perjuangan Douglas berhasil karena kombinasi kemoterapi dan radioterapi.-Rappler.com.