Coldplay menggelar konser di National Stadium Singapore, 1 April 2017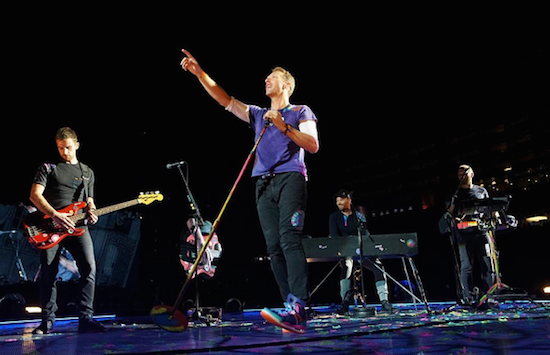 JAKARTA, Indonesia – Usai pengumuman kepastian Coldplay menggelar konser di Singapura, sejumlah penggemar, termasuk penggemar di Indonesia, mulai meramaikan perbincangan tentang konser Coldplay ini di media sosial.
Kedatangan Coldplay memang sudah sangat ditunggu, termasuk oleh publik Indonesia. Secara geografis, Singapura memang menjadi lokasi terdekat bagi publik Indonesia untuk menyaksikan konser Coldplay.
Bagi kamu yang berencana untuk menyaksikan konser A Head Full of Dream ini, bersiaplah untuk menabung. Live Nation, promotr penyelenggara konser Coldplay ini baru saja merilis harga tiket konser Coldplay tahun depan.
Harga tiket untuk konser Coldplay cukup beragam. Terbagi atas dua kategori, duduk (seated) dan berdiri (standing).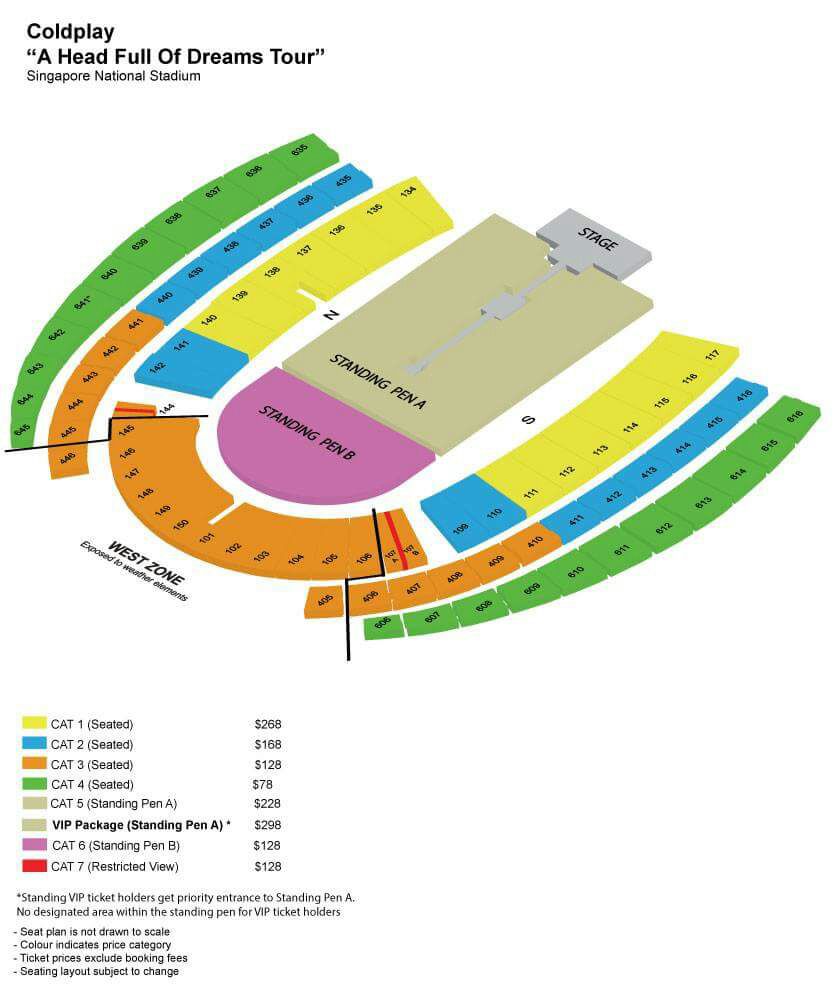 Untuk tiket seated, harga dimulai dari S$ 78 (atau sekitar Rp 741 ribu), S$ 128 (sekitar Rp 1,2 juta), S$ 168 (sekitar Rp 1,5 juta) dan S$ 268 (sekitar Rp 2,5 juta).
Sementara untuk tiket standing hanya ada dua pilihan harga, S$ 128 (sekitar Rp 1,2 juta) dan S$ 228 (sekitar Rp 2,1 juta). Dengan catatan, area standing hanya berlaku untuk penonton yang berusia 12 tahun ke atas.
Tersedia pula pilihan VIP untuk standing seharga S$ 298 (sekitar Rp 2,8 juta). Paket ini termasuk tiket masuk prioritas dan official merchandise.
Tiket untuk konser A Head Full of Dreams akan mulai dijual pada 21 November mendatang.
Untuk keterangan lebih lanjut soal penjualan tiket, kamu bisa mengakses website resmi Live Nation.-Rappler.com.