Dwayne menggantikan posisi David Beckham yang tahun lalu memegang titel yang sama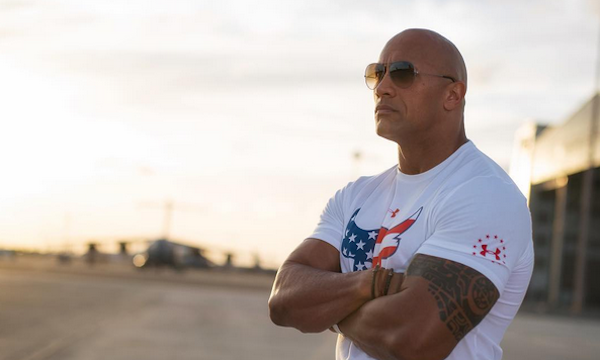 JAKARTA, Indonesia – Tahun ini, majalah People kembali merilis titel bergengsi, Sexiest Man Alive 2016. Gelar Sexiest Man Alive 2016 pun jatuh pada aktor Dwayne "The Rock" Johnson.
The Rock menggantikan posisi David Beckham yang tahun lalu disebut sebagai pemegang titel Sexiest Man Alive 2015.
Aktor yang terlibat sebagai pengisi suara film animasi Disney berjudul Moana ini ternyata cukup tersanjung dengan gelar yang disematkan padanya.
"Aku tidak yakin setelah ini akan ada apa lagi. Aku sudah melakukan semuanya. Inilah dia," kata Johnson pada People.
Johnson yang kini berusia 44 tahun memiliki dua anak perempuan. Simone berusia 15 tahun dan Jasmine berusia 11 tahun. Ia mulai tenar di akhir era 90-an dan awal 2000-an sebagai performer di ajang World Wrestling Entertainment.
Dia mulai serius di dunia akting setelah sukses berperan di film The Mummy Returns (2011), The Scorpion King (2002) dan tentu saja franchise film Fast and Furious. Johnson bergabung di film Fast and Furious di tahun 2011 di seri kelima.
Tahun ini, menurut majalah Forbes, Johnson adalah aktor dengan pendapatan tertinggi tahun 2016. Nama aktor lain di daftar tersebut antara lain Matt Damon, Tom Cruise dan Johny Depp. Ketiganya juga pernah memegang titel Sexiest Man Alive.
"Ingat, seksi itu bukan sesuatu yang harus kau usahakan. Seksi terjadi secara alami ketika kau nyaman dengan dirimu sendiri," tulis The Rock di akun Instagram-nya saat ia mengumumkan titel barunya.-Rappler.com.