Manila menjadi kota kedua di wilayah Asia Tenggara yang menjadi persinggahan konser Coldplay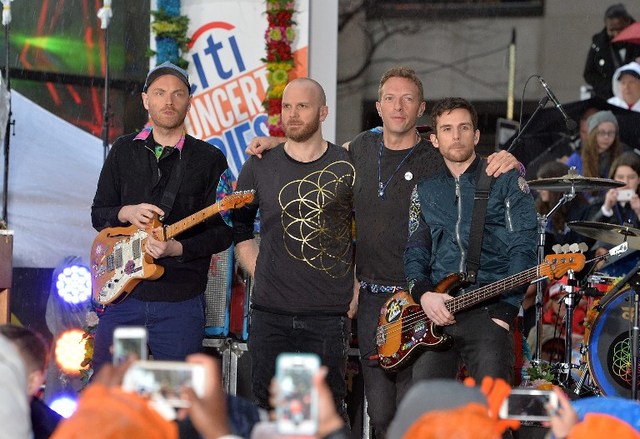 JAKARTA, Indonesia – Selain Singapura, ibukota Filipina, Manila, juga terpilih sebagai kota yang akan disambangi oleh Chris Marti Cs dalam rangkain tur dunia Coldplay yang bertajuk A Head Full of Dream tahun depan.
Di Manila, konser Coldplay akan diadakan pada 4 April 2017 mendatang, bertempat di MOA Concert Ground, Manila, Filipina.
Tercatat, hanya ada dua di kawasan Asia Tenggara yang akan didatangi Coldplay, yakni Singapura dan Filipina. Sementara ada tiga negara lain di kawasan Asia yang juga siap menyambut Coldplay yakni Korea Selatan, Jepang dan Taiwan.
(BACA JUGA: Tiket konser Coldplay di Singapura dijual dari harga Rp 741 ribu)
Kepastian ini diumumkan Coldplay lewat akun Twitter mereka, Selasa, 15 November.
TOUR NEWS: April 2017 dates just announced for Singapore, the Philippines, Korea, Taiwan & Japan. Info: https://t.co/Mf4p6rzGKy A #AHFODtour pic.twitter.com/dsWQlMtXLg

— Coldplay (@coldplay) November 15, 2016
Bagi kamu yang berencana untuk menyaksikan konser Coldplay di Manila, berikut daftar lengkap harga tiketnya:
VIP – P22,500 (sekitar Rp 6,1 juta)
Platinum – 17,500 (sekitar Rp 4,7 juta)
Gold – 12,500 (sekitar Rp 3,4 juta)
Silver – 7,500 (sekitar Rp 2 juta)
Bronze – 3,500 (sekitar Rp 955 ribu)
Gen Ad – 1,800 (sekitar Rp 491 ribu)
Penjualan tiket untuk konser Coldplay di Manila akan dimulai pada 24 November pukul 10.00 waktu Manila. -Rappler.com.