Watch the video highlights from the OJK-FinCoNet International Seminar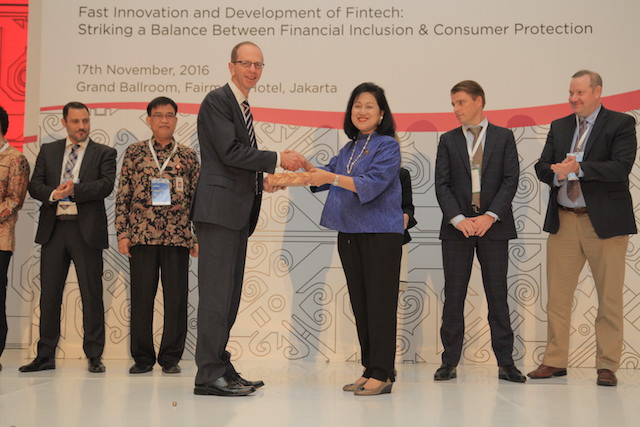 JAKARTA, Indonesia – With the dawn of technology, the financial industry aims to reinvent and innovate in order to be serve their customers.
The financial sector aims to prioritize an important core value: consumer protection. If consumers feel safe, and trust the financial system, sustainabilty and stability of the financial industry will follow.
This was the topic at the OJK-FinCoNet International Seminar on Thursday, November 17, entitled, "Fast Innovation and Development of Fintech: Striking A Balance Between Financial Inclusion and Consumer Protection."
Attendees and speakers at the event included regulators, entrepreneurs, businessmen, CEOs, and financial industry leaders who aimed to collaborate, in order to create new strategies in realizing sustainable financial consumer protection.
Watch the video highlights of the event above. – Rappler.com