Salah satu syarat disebutkan calon mahasiswa wajib menyerahkan Surat Pernyataan Bebas LGBT.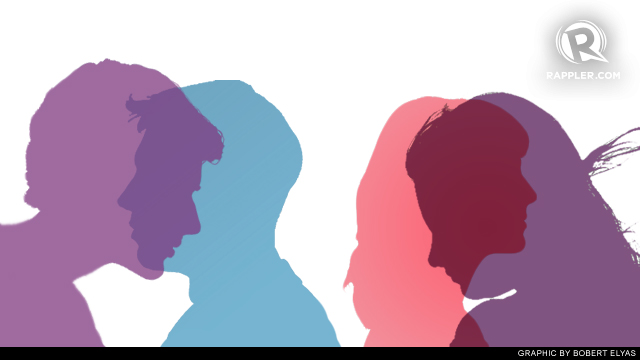 JAKARTA, Indonesia — Diskriminasi  terhadap kaum Lesbian, Gay, Biseksual, dan Transgender (LGBT) memang bisa terjadi di mana saja, termasuk di perguruan tinggi. Kasus teranyar muncul dari Universitas Andalas di Sumatera Barat. 
Kasus ini bermula ketika universitas tersebut memposting persyaratan daftar ulang bagi mahasiwa baru. Salah satu syarat disebutkan calon mahasiswa wajib menyerahkan Surat Pernyataan Bebas LGBT. Pihak universitas bahkan menyediakan form pernyataan bebas LGBT.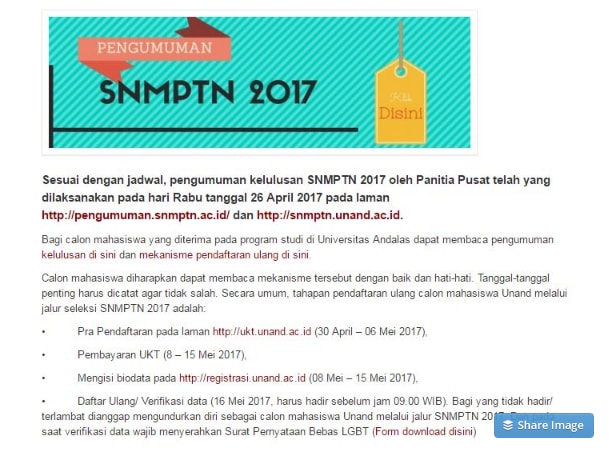 Persyaratan ini ternyata menuai banyak kritik, salah satunya dari Koordinator jaringan Gusdurian Alissa Wahid. Alissa mengatakan universitas tidak semestinya melarang zona private para mahasiswanya. "Kalau mulai melarang-larang zona-zona kehidupan private begini, maka bisa power-oriented," kata Alissa Wahid kepada Rappler, Sabtu 29 April 2017.
Aliisa Wahid mengatakan jika larangan terhadap LGBT ini dibiarkan, bukan tak mungkin nantinya pihak universitas akan mengeluarkan larangan-larangan lain yang bersifat diskriminatif. "Misalnya, suatu ketika, karena rektorat tidak suka, bisa melarang pemeluk syiah, atau melarang diskusi ideologi kiri, atau melarang wahabi, atau melarang yang membela buruh," kata Allisa Wahid.  
Selain itu para netizens pun angkat bicara. Banyak dari mereka mengkritisi sikap Universitas Andalas terhadap kaum LGBT. 
Mahasiswa Universitas Andalas, jangan bilang kalau kalian tidak mengerti apa itu LIVING DIVERSITY #DukungUnandTolakLGBT

— Andrea Efendi (@andrea_efendi) April 29, 2017
@PhelimKine @hrw @knightktm Speaking of LGBT, there is a state university in Indonesia that bans LGBT people from studying there:https://t.co/jLB2w6LNGn

— ®ⓘⓢ ©ⓐ (@nggilanime) April 28, 2017
Kritikan dari netizens agaknya didengar oleh manajemen Universitas Andalas. Sebab, pada Sabtu pukul 17.00 WIB ini, kalimat 'wajib menyerahkan Surat Pernyataan Bebas LGBT' dihapus.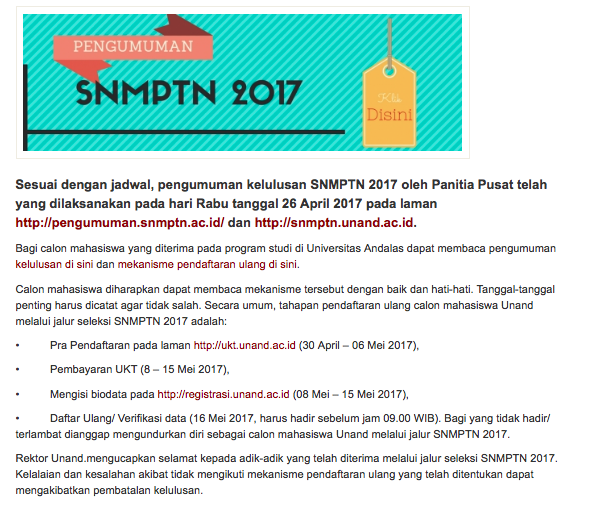 —Rappler.com