Siapa yang paling kocak di antara para personel The Rain?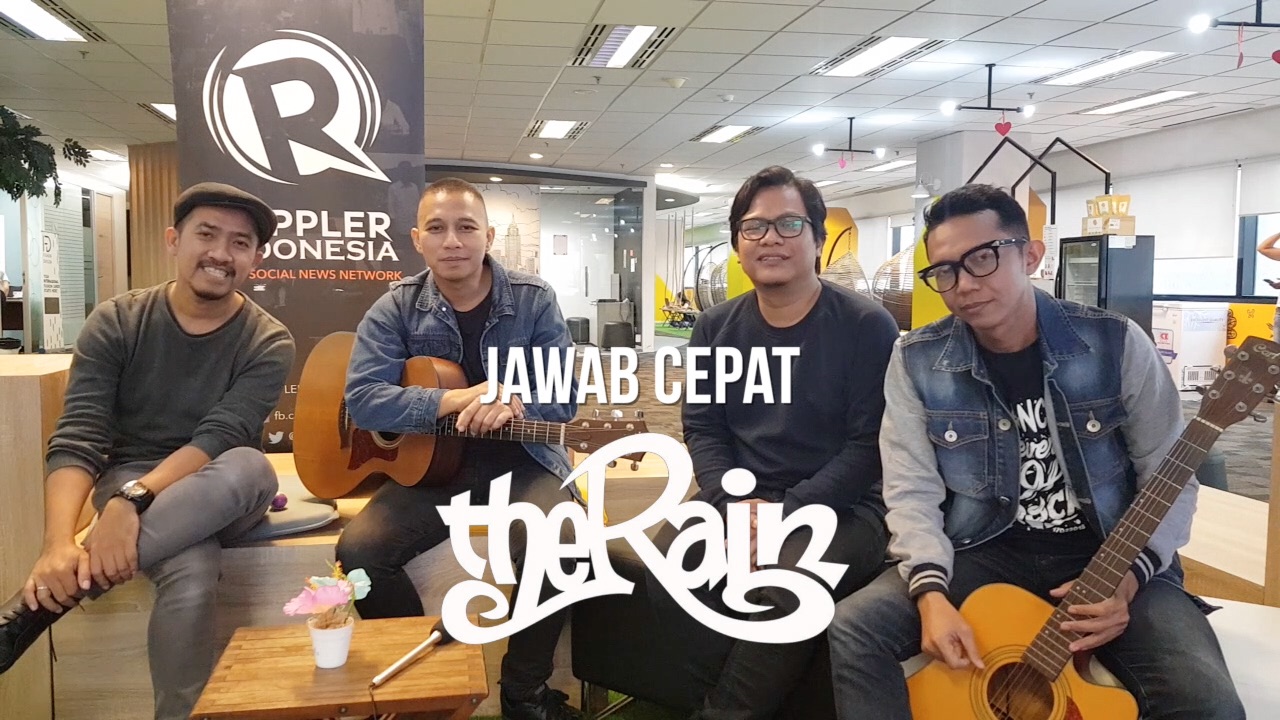 JAKARTA, Indonesia — Berpuasa di bulan Ramadan tidak menyurutkan semangat para personel grup band The Rain. Pasalnya, pada akhir Mei kemarin, Aang Anggoro, Indra Prasta, Ipul Bahri, dan Iwan Tanda berkunjung ke kantor Rappler untuk menjawab berbagai pertanyaan seputar single terbaru mereka yang berjudul Rencana Berbahaya.
Setelah menjawab pertanyaan dari para pembaca Rappler, mereka berempat kemudian bersedia bermain dalam segmen Rappler Jawab Cepat. Kali ini mereka menjawab 10 pertanyaan yang telah disiapkan dan membocorkan siapa yang paling kocak, paling suka ngaret, hingga siapa paling gampang ketiduran.
Penasaran dengan jawaban mereka? Simak lewat video di atas. 
—Rappler.com