Erik Jensen says countries can demand for fair treatment of Afghan women in exchange for not posing economic sanctions against the Taliban government
Since Afghanistan has already fallen into the hands of the Taliban, a legal expert based in the United States suggested that countries should impose economic sanctions against Afghanistan's interim government.
According to Stanford Rule of Law program director Erik Jensen, countries should take advantage of Afghanistan's economic condition in order to request concessions.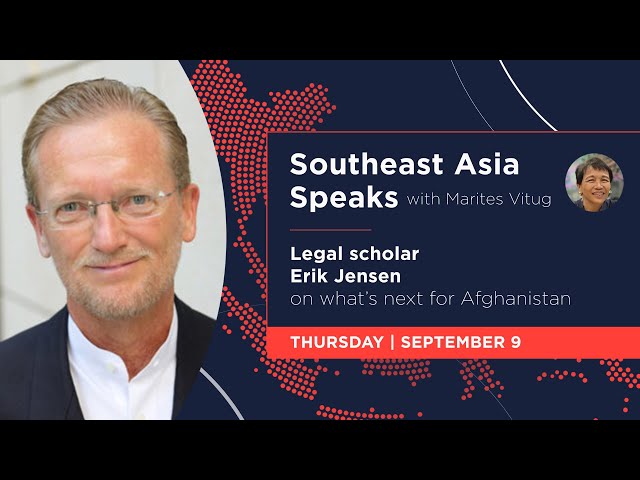 "We have significant economic leverage, the state of Afghanistan is damn broke. So we've got to use that economic condition to leverage other minimal concessions that we find absolutely necessary," Jensen said in a Southeast Asia Speaks interview with Rappler on Thursday, September 9.
In August, insurgent group Taliban had declared that war was over after they took control of Afghanistan's presidential palace in Kabul, the country's capital. Thousands, including diplomats and Afghanistan President Ashraf Ghani, had fled the country.
Economic sanctions refer to the withdrawal of trade and financial relations from a country. According to the Community Foreign Relations, these sanctions had become successful tools for countries to respond to a major conflict or terrorism.
Jensen, who had established a legal education program in Afghanistan before the Taliban takeover, believes that countries could demand for fair treatment for Afghan women in exchange for not posing economic sanctions against the interim government.
"Around human rights and women's rights, I think it is absolutely there. The Taliban have formed their interim government, there's not a single woman in that cabinet," the legal expert said.
Aside from security concerns, the Afghans have also expressed concerns over the women's rights in their country after the takeover. Earlier, Waheedullah Hashimi, a Taliban senior leader, said "ulema" or Islam scholars would decide on the role of the women under the new government.
When the Taliban last held power in the 1990s, the insurgents enforced an ultra-conservative interpretation of Sunni Islam, which included banning of women from going to school or working. In the first week of September, universities had reopened in Afghanistan and female students were separated from males by a curtain inside their classroom.
To date, the Taliban interim government faces growing economic problems due to their sinking currency and rising inflation.
Shah Mehrabi, a senior board member of Afghanistan's central bank, had urged the US Treasury and the International Monetary Fund to provide limited access to their country's money reserves. The plea came amid the strong stance of US President Joe Biden to not allow the Taliban to access Afghan funds in the US. – Rappler.com