'It's never been as tough to be a journalist, to carry out the mission of journalism, to hold power to account,' says Maria Ressa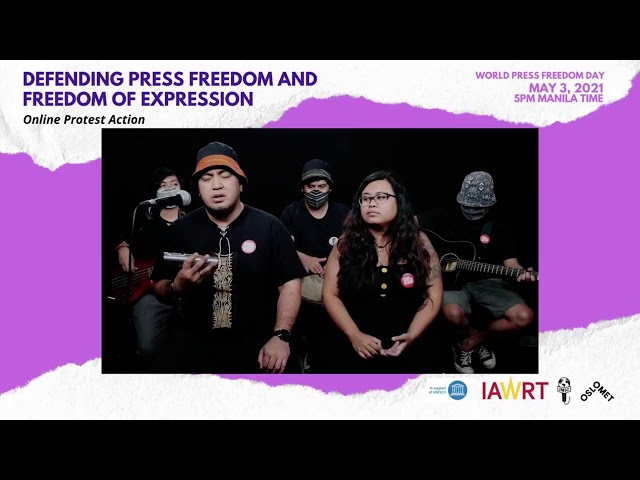 During the World Press Freedom Day online protest action on Monday, May 3, held by the International Association of Women in Radio and Television (IAWRT), journalists called for solidarity amid what they regard as "the most difficult time" for journalism.
The online protest was held in partnership with the Journalism and Media International Center of Oslo Met University and in collaboration with UNESCO-Jakarta.
Indian journalist Nupur Basu, who has been a journalist for 40 years, said, "This is the most difficult moment for a journalist who wants to do truth-telling, and I put it on record here before all of you today."
It was a sentiment echoed by other journalist speakers from around Asia.
"I can tell you during 20 years [in] which we had a lot of achievements in this country, this is the most difficult time we have," said IAWRT Afghanistan President Najiba Ayubi. She referred to the strides they have made over the past 20 years in making media an industry in the country.
Rappler CEO Maria Ressa also said, "It's never been as tough to be a journalist, to carry out the mission of journalism, to hold power to account. It has never been as tough, as dangerous, as risky as it is today."
COVID-19 losses
Over a thousand journalists all over the world have died due to COVID-19 since the start of the pandemic, as reported by the Press Emblem Campaign.
Basu mentioned that the Editors Guild of India is calling on the government to treat journalists as frontline workers and prioritize them for vaccination, since they are more likely to get infected in hospitals and communities.
"We called ourselves very proudly the pharmacy of the world, but right now India is facing a vaccine shortage and this is going to be the big problem in the next coming days. Journalists who tried to report on this truthfully will also once again be harassed, without a doubt," she said.
Pakistani journalist Qudsia Mahtab Mehmood talks of a similar situation in Pakistan. "[Journalists] like me who are working independently or as freelancers, we currently don't have any work and obviously the situation is not really good in terms of working environment because, in Pakistan, [journalists don't even] have any kind of health insurance or health coverage," she said.
She added, "[If] you are going out for your duty, no one is there to give you medical coverage. And if you caught COVID, then you have to face, or bear the expenses [on] your own."
Ming-Kuok Lim, UNESCO Jakarta Adviser for Communication and Information, said that the pandemic exacerbated existing challenges, "including the reality where a lot of media outlets are closing."
Basu said that newspaper owners and television channels have used the pandemic as an opportunity "to retrench journalists and put them out of work."
Meanwhile, Neeta Shapkota of IAWRT Nepal also brought up the challenge of not having job guarantees. "During this COVID period, there were 3,000 journalists, they are compelled to quit out their jobs, they lost their jobs, and among 3,000, 50% were women," she said.
'We insist on being free'
The speakers also talked about their experiences of government crackdowns against free press, and the resulting impunity.
Manila Today editor Lady Ann Salem recounted her arrest on International Human Rights Day on December 10, 2020. She said that it is journalists like her, Ressa, jailed Tacloban journalist Frenchie Mae Cumpio, and others, and not the perpetrators of journalist killings, political killings, and tokhang killings, who suffer the weaponization of the law or the abuse of law enforcement.
Salem was only released from jail in March, a month after charges of illegal possession of firearms and explosives against her and trade unionist Rodrigo Esparago were dismissed.
"Being able to join you here today almost two months into my release from jail teaches me that we remain free because we believe on being free and we insist on being free," she said. "We must continue to push back, to protect the truth, and to protect our ability to report it."
One journalist who was remembered during the online protest was Afghan journalist Malala Maiwand, who was shot dead on the same day Salem was arrested.
"Our problem is that nobody takes the responsibility when there are journalists killed," Ayubi said.
Ressa, for her part, maintains faith: "We cannot leave ourselves feeling down, we cannot get dragged down by the world we live in right now. Because part of the reason we became journalists is because we want justice. And we want a better world."
Ressa was recently awarded the UNESCO/Guillermo Cano World Press Freedom Prize for her fight for freedom of expression in the Philippines. (READ: [OPINION] Fighting the virus of lies)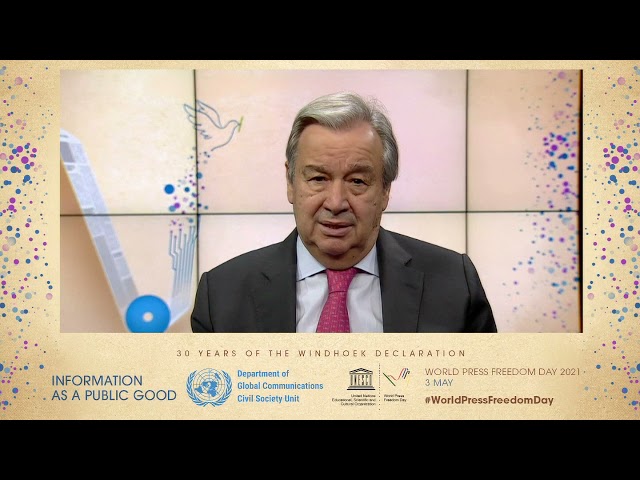 Pushing back through showing solidarity
Chan Thiri Soe of the Democratic Voice of Burma (DVB) discussed the hardships of covering the Myanmar coup. Television channels were shut down, the internet was cut off, journalists were arrested, and media organizations were banned from doing their job. The DVB's own media license was revoked.
"The military troops are terrorizing the whole country. Anyone who reports those [stories] will end [up] in prison," she said. "So in Burma, press freedom is under [attack]. So I would like to request the international media organization to call for the immediate release of our detained journalists."
Mehmood also shared how the current government in Pakistan does not tolerate "any kind of criticism" and that media outlets may be banned if they do so.
Basu said, "[The] journalist community is a broken community today. We are not together because we have been ideologically polarized."
She spoke of a section of Indian media that has been co-opted by the government and let themselves be used as vehicles for propaganda, while others continue to question those in power.
"[That's] the job of a journalist to do, to go out there and to go to the field, and to bring the real story back to the people. And those who are doing that are being discriminated and therefore the solidarity which we need for journalists to be together, to fight every time a journalist is jailed, or incarcerated, or has a police case against them, that is not happening to the extent," she said.
Ressa also brought up how a community came in and helped when she was battling multiple cases. "And this is why it's this wonderful to listen to women all around Asia, because that's the community we are going to have to pull together to get through this," she said.
Ming-Kuok Lim saluted journalists for providing public interest journalism. "[We] call on everyone to really renew our commitment to ensure that journalists are safe to carry out their work and that we continue to ensure information [remains] as a public good," he said. – Rappler.com