'When you don't have facts... you don't have a shared reality, you can't have democracy,' says 2021 Nobel laureate and Rappler CEO Maria Ressa on CNN's Fareed Zakaria GPS
The Nobel Peace Prize she received alongside a Russian journalist is a nod to journalists, said Rappler CEO Maria Ressa, as tech giants like Facebook and Youtube "abdicate their responsibility."
Ressa is the first Filipino to receive the Nobel Peace Prize.
"When news organizations lost our gatekeeping powers to technology platforms, those platforms abdicated their responsibility to the public sphere and that has made facts debatable because the data – facts and lies are treated equally," Ressa told Al Jazeera English in an interview Friday night, October 8, after she was announced a 2021 Nobel Laureate.
"This is what the choice of the committee has shown, we must maintain facts, but the people in charge of maintaining the facts, the people tasked with that are facing far greater dangers than we ever have before," Ressa added.
Ressa said that Facebook's algorithm "actually favors lies laced with anger and hate, and that spreads faster and further than fact."
Giving the Nobel Peace Prize to journalists is rare. The last time it happened was in 1935 when German Carl von Ossietzky won it for revealing his country's secret post-war rearmament program.
Berit Reiss-Andersen, the chair of the Norwegian Nobel committee, said journalists Ressa and Russian Dmitry Muratov were named winners because the "work of journalists is absolutely necessary to achieve these goals, and in that manner, develop democracy."
Andersen also noted how Ressa has been critical of Facebook, and how it "manipulated public debate and freedom of expression." Andersen added: "Freedom of expression is full of paradoxes, and conveying fake news and informaton that is propaganda and untrue is also a violation of freedom of expression."
Ressa told CNN program Fareed Zakaria GPS, "When you don't have facts, you can't have truth, and when you can't have truth, you don't have trust, when you don't have these, you don't have a shared reality."
"You can't have democracy, you can't have any meaningful human interaction to solve the existential problems we face – coronavirus or climate change," Ressa told CNN.
Ressa is part of a global effort to push Facebook to make meaningful changes in their platform.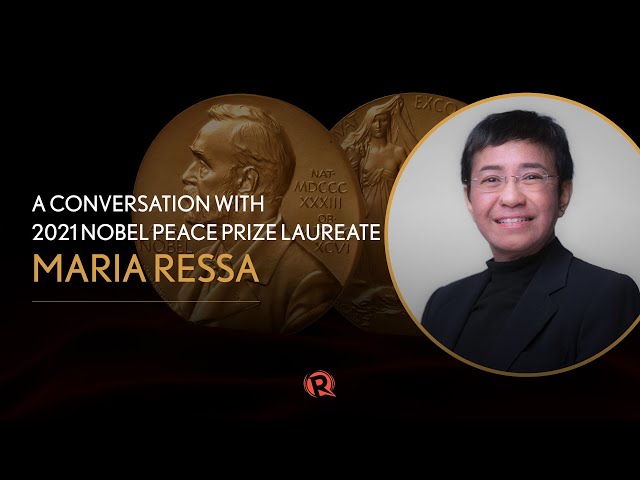 'New era of shamelessness'
Ressa's international lawyer Amal Clooney said the Filipino journalist is "emblematic of the many challenges that journalists face just for trying to report the truth," drawing an "unfortunate parallelism" to how former US president Donald Trump helped undermine even the elections by spreading fear and lies.
A Rappler investigation showed a massive propaganda network against activists and progressive personalities – and journalists are not spared.
In the four Filipino journalists jailed under President Rodrigo Duterte – Ressa's overnight detention for cyber libel included – three were charged of illegal possession of firearms and explosives, the usual charges against activists. One of them, student journalist Frenchie Mae Cumpio, is still detained.
Since Duterte came to power, 20 journalists have been killed, and 37 charges of libel and cyber libel have been brought against media, according to the National Union of Journalists of the Philippines (NUJP).
Clooney said it's happening all over the world.
"It's a new era of shamelessness, not only is the press being silences, a Washington Post columnist can be chopped up in a foreign soil in a consulate, a commercial airline can be diverted in order to arrest a journalist, and what is the consequence, we see it too little too late, if anything at all," Clooney told CNN, referring to the cases of the slain Saudi journalist Jamal Khashoggi and arrested Belarusian journalist Roman Protasevich.
Protasevich is accused of extremism, inciting social hatred and organizing riots.
"There are a lot more that democracies can do. Autocracy is on the rise, there are more autocracies than democracies. I think democracies need to be doing a much better job at responding to these abuses that are unfortunately commonplace today," said Clooney, who is currently special adviser on Sudan for the International Criminal Court Office of the Prosecutor. – Rappler.com