'It's not game over, yet,' Maria Ressa says at the 11th Global Assembly for the World Movement for Democracy
MANILA, Philippines – Rappler CEO and Nobel Peace Prize laureate Maria Ressa at the 11th Assembly for the Worldwide Movement for Democracy, stressed the importance of citizens and civic groups that are engaged and active in the battle for facts.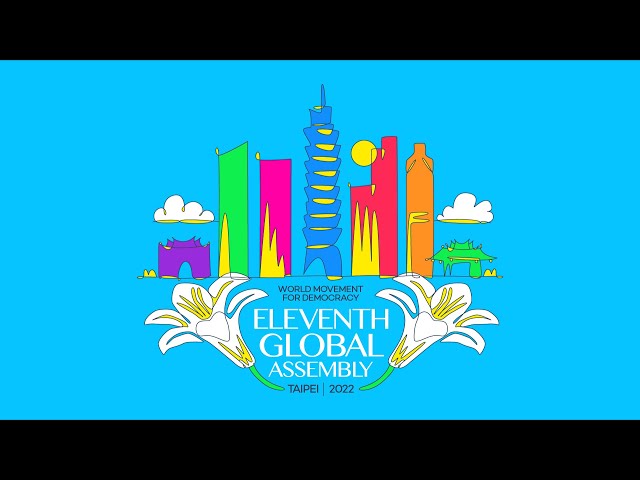 We are in the last two minutes in the fight to keep democracy alive, Ressa reiterated, underlining the urgency of the next couple of years and elections, in which we may see more fascist, than democratic, leaders leading the world.
As these pivotal elections take place without the world having yet seen a complete fix to the information ecosystem, Ressa said, "Without the integrity of facts, there is no integrity of elections. How do you choose which is the right person? Where is agency?"
In her half-hour session with fellow journalist and founder of independent media platform Daraj.com, Alia Ibrahim, Ressa highlighted some of the successes of the FactsFirstPH initiative, which brought together fact-checking, the creation of content that connects emotionally to the audience, research, and legal accountability. It was a collaborative effort launched during the election season in the Philippines that took a multi-pronged approach in combating lies and hate.
One of the keys of the design is to allow and encourage every member within the FactsFirst network, composed of media and civic groups, researchers, and legal professionals, to reshare fact-checked content published by any member to their own social media networks and communities. This resulted in amplification of the content, increasing the reach of a fact-checking article greatly – as opposed to just reaching the followers of one media publication working alone.
This "mesh" opened up a workflow that maximized the reach of the labor-intensive task of fact-checking, allowing other creatives, as well such as cartoon artists and content creators, to deliver facts in their own manner.
"It is not game over, yet," Ressa said. But she also urged audiences, individuals, and other civic groups to be a "force for good" by not being silent – which, in social media terms, could at times mean just simply resharing an important fact-checking article.
Pulitzer Prize winning author Anne Applebaum in her own speech at the assembly, said something similar as she called for more collaboration: "What if we could find ways of telling that story in a manner that reaches more people, on the YouTube channels and social media accounts that we all share?"
It's similar to content creators calling for a subscriber to share their content, except in this case, fact checkers are asking for help from individuals, groups, and partners to help spread information with integrity.
"We are certainly doing everything we can. But what are you willing to sacrifice? This is when you can be a force for good," Ressa said. At a time when the information war rages on in our smartphones and laptops, "silence or apathy becomes a force of evil."
Autocrats want to teach people to be apathetic, often by showing them that they are not going to change the situation, Applebaum also told Rappler in an interview.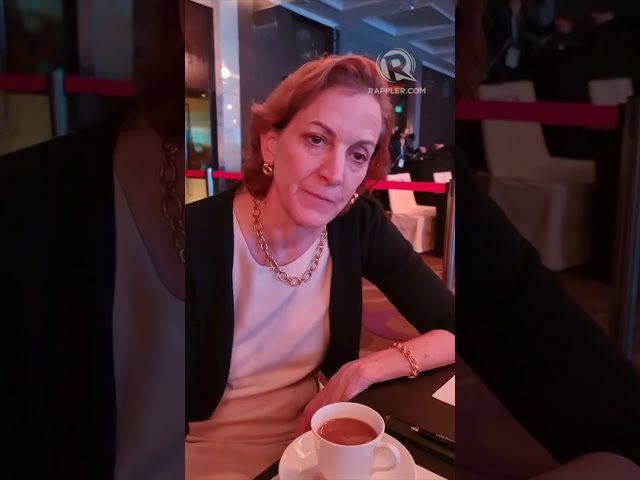 They want people to stay out of politics, and just go home, play music, write books, or just do their jobs, she said.
In these "last two minutes," with Autocracy Inc (Applebaum's description of collaborative autocratic leaders) bearing down further on the world, and fear, anger, and hatred still able to spread the fastest on social media, what may be at stake are those freedoms as well: the music to play, the books to write, and the jobs to do – apathy's price. – Rappler.com