This is AI generated summarization, which may have errors. For context, always refer to the full article.
Cassandra punya banyak ide busana casual yang simpel tapi tetap cantik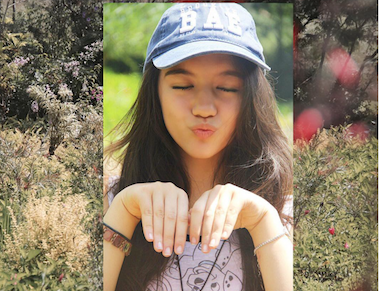 JAKARTA, Indonesia—Cassandra Sheryl Lee baru berumur 14 tahun. Tapi ia sudah mencuri perhatian publik dengan penampilannya di serial televisi, antara lain di sinetron Ganteng-Ganteng Serigala. Selain itu, juga karena gayanya yang casual tapi modis. 
Coba saja tengok di instagram pribadinya @cassandraslee yang memiliki 1,2 juta pengikut itu. Kamu akan melihat gaya-gaya berbusana Cassandra yang banyak didominasi oleh kaus, kemeja satu warna, atau dres selutut yang simple.
Gaya berbusana ini sangat cocok buat kaum hawa yang seumur dengannya, terutama untuk akhir pekan. 
Kalau nggak percaya, lihat saja sendiri di sini:
Gaya klasik kaos putih dan jeans biru. Tidak banyak ornamen, enggak norak, dan lebih elegan. 
Lagi jalan-jalan di pantai? coba gaya ini. Jumpsuit pendek atau celana pendek hitam dipadu dengan kemeja putih panjang. Warnanya menyatu dengan pasir yang berwarna putih dan langit yang biru muda. 
Feminin tapi santai, seperti sedang menikmati musim semi. Busana selutut dengan motif bunga bisa dipadu jaket jeans warna biru cerah.
Jalan-jalan ke puncak, tapi pengen tetep kelihatan smooth gayanya? Bisa memadukan baju warna hitam dan putih, lalu cardigan warna abu-abu. 
Gaya ala rocker ini cocok banget buat yang suka jalan-jalan ke Monumen Nasional. Gerah bukan? Pake aja celana jeans pendek dan tank top putih.
Kalau lagi jalan-jalan ke luar kota terus diajak Papa ke pantai, bisa pakai ini kan. Atasan bohemian yang dipadu dengan kalung manik-manik. Manis.
Diajak jalan sama teman, tapi bingung mau pakai apa. Jalannya bukan ke kota, tapi ke Bogor atau Bandung misal. Bisa pakai jeans panjang, tank top putih dan sweater yang dililitkan ke pinggang.
Tiba-tiba Mama ngajak ke rumah saudara, ada arisan keluarga. Bisa juga pakai busana selutuh warna putih. Jangan lupa bawain oleh-oleh seikat bunga warna putih. 
Kalau lagi pengen santai sendiri jalan-jalan ke taman dekat rumah, kamu bisa padukan rok pendek dan kemeja putih ini.  
Akhirnya gaya sporty tapi tanpa jadi maskulin. Pas. 
 —Rappler.com