This is AI generated summarization, which may have errors. For context, always refer to the full article.
Kenaikan tarif tol berkisar antara delapan hingga 15 persen.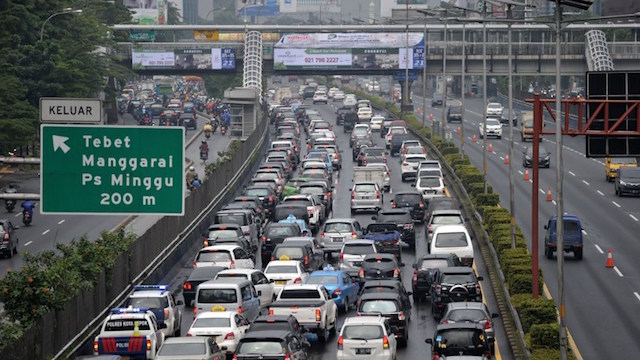 JAKARTA, Indonesia — Tarif 15 ruas jalan tol akan naik mulai besok, 1 November 2015. Besaran kenaikan tarif tol di setiap ruas jalan berbeda-beda, berkisar antara delapan hingga 15 persen.

Kenaikan ini sesuai dengan keputusan menteri pekerjaan umum dan perumahan rakyat nomor 507/KPTS/M/2015 tentang penyesuaian tarif tol.
Wilayah Jakarta mengalami kenaikan tarif tol sebesar 12,5 persen. Untuk tarif tol dalam kota yang sebelumnya Rp 8000 ribu, naik seribu rupiah menjadi Rp 9000. Tarif ruas tol JORR yang semula Rp 8500 juga naik seribu rupiah menjadi Rp 9500. Ruas tol Jakarta-Tangerang yang semula tarifnya Rp 5000, naik menjadi Rp 5500 rupiah.
Selain di Jakarta dan sekitarnya, kenaikan juga terjadi pada beberapa ruas tol lain di Jawa Barat, Sulawesi Selatan, dan beberapa provinsi lainnya.
Menurut rilis dari Jasa Marga —penyedia ruas jalan tol— evaluasi dan penyesuaian tarif tol setiap dua tahun sekali ini dimaksudkan agar Badan Usaha Jalan Tol (BUTJ) dapat terus meningkatkan kualitas fasilitas dan layanan ruas tol.
Berikut daftar lengkap penyesuaian tarif yang akan mulai berlaku besok, 1 November 2015, pukul 00.00.
—Rappler.com
BACA JUGA: