This is AI generated summarization, which may have errors. For context, always refer to the full article.
Bagaimana cara Marshanda menghapus stres? Nyanyi dan unggah ke Instagram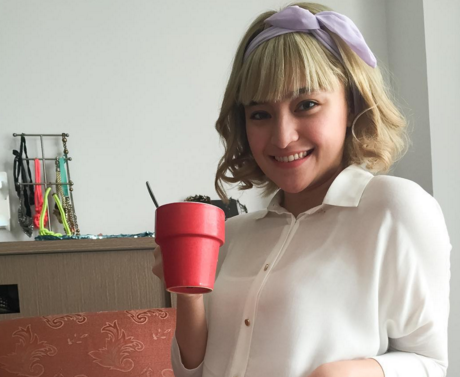 JAKARTA, Indonesia — Di Instagramnya, aktris dan penyanyi Marshanda baru saja mengunggah video dirinya dan sang kekasih, Egi John Foreisythe, sedang menyanyikan lagu 22 yang dipopulerkan oleh Taylor Swift secara lip sync. 
scrolling="no">
Menurut Marshanda, inilah cara yang  ia gunakan untuk bersenang-senang sejak dulu.
"Inilah bagaimana saya bermain dan bersenang-senang sejak kelas 3 SD!! Yeah, kita tidak pergi ke klub, minum dan melakukan hal lain yang sejenisnya. Saya cuma harus memutar lagu favorit dan berbuat kekacauan (baca: tertawa, berjoget dan bercanda atau kadang-kadang bermain kostum).
DI RUMAH bersama orang-orang yang saya sayangi," tulis Marshanda. 
Video seperti ini bukan pertama kalinya Chacha, panggilan akrab Marshanda, unggah ke akun media sosialnya. Ia juga sering menyanyikan cover lagu-lagu pop bersama kawan-kawannya atau seorang diri kala terjebak dalam kemacetan.
What a Girl Wants dari Christina Aguilera. 
Twerk it Like Mileykarya Brandon Beal.
XO milik Beyonce.
Someone Like You, hit terkenal dari Adele.
— Rappler.com
BACA JUGA: