This is AI generated summarization, which may have errors. For context, always refer to the full article.
Buku kecil ini berisi sebuah wawancara panjang dengan almarhum Liauw Yan Siang, dokter yang melakukan otopsi enam jenderal pada 1965.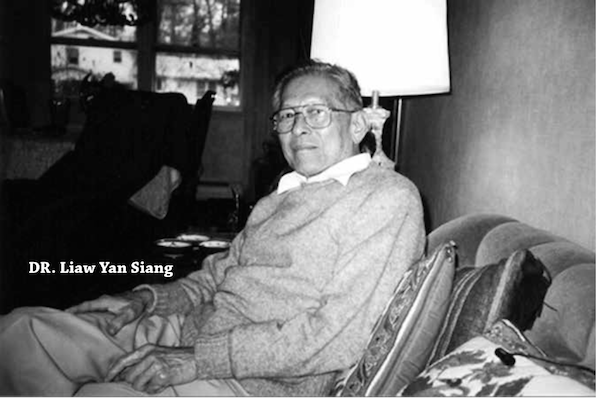 JAKARTA, Indonesia—Tak Ada Penyiksaan Terhadap 6 Jenderal, begitu judul buku saku yang baru saja diluncurkan situs IndoProgress di dunia maya. Buku itu bukan kumpulan opini, melainkan sebuah fakta baru yang disimpan selama 14 tahun terakhir. 
Buku kecil ini berisi sebuah wawancara panjang dengan almarhum Liauw Yan Siang, namanya disebut sebagai dokter yang melakukan otopsi pada enam jenderal tersebut. 
Kontributor IndoProgress, Alfred Ticoalu, melacak keberadaan sang dokter hingga ke Ohio, Amerika Serikat. Wawancara dilakukan empat belas tahun yang lalu dan disimpan rapat oleh Aflred, hingga transkrip wawancaranya kini dibukukan secara utuh apa adanya.  
Made Supriatna, peneliti dan wartawan lepas yang membantu menyusun buku ini menyebut, ada banyak bagian menarik dari wawancara dengan Liauw. 
Dokter keturunan Tionghoa itu menjelaskan tentang bukti visum et repertum. Di dalam visum itu terlihat bahwa para jenderal itu tidak disiksa, tapi menderita luka tembak. 
Tubuh mereka pun tidak dimutilasi. Kelamin mereka utuh. Itulah kesimpulan yang diambil oleh dokter yang melakukan otopsi. 
Dokumen visum et repertum itu sudah banyak dipublikasi. Salinannya dalam bahasa Inggris juga telah dimuat di Jurnal Indonesia. Akan tetapi, tidak banyak orang tahu siapa yang mengerjakan visum tersebut.
Simak wawancara lengkapnya di bawah ini sebagai bacaan alternatif, apakah jenderal-jenderal itu benar disiksa? 
Tak Ada Penyiksaan Terhadap 6 Jenderal
—Rappler.com
BACA JUGA