This is AI generated summarization, which may have errors. For context, always refer to the full article.
Mulai dari makan malam hingga buku resep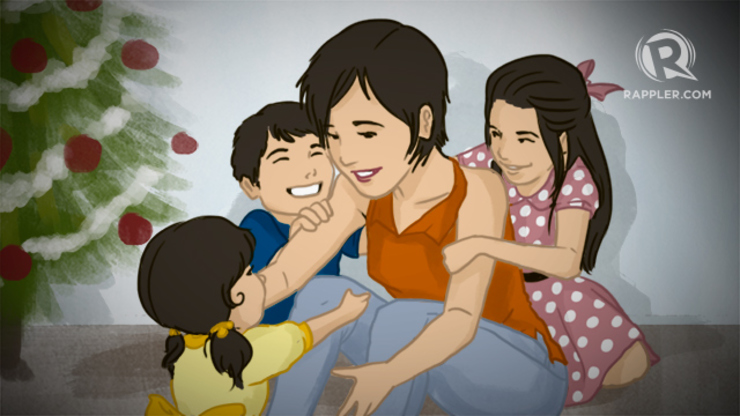 JAKARTA, Indonesia—Hadiah yang paling sulit dicari di hari Natal adalah untuk Ibu. Mengapa? Karena terkadang kita terlalu sibuk dan lupa untuk mengingat kebiasaan dan kesukaannya. 
Apa makanan favorit Ibu kamu? Atau apa lagu favoritnya? Mungkin sebagian besar dari kamu lupa. 
Ada beberapa saran dari kami untuk hadiah natal Ibu kamu. Berikut daftarnya: 
1. Makan malam romantis 
Kadang yang diharapkan Ibunda, terutama yang orang tua tunggal, bukan benda, melainkan waktu. Jika bujet anda berlebih, luangkan semalam bersama sang Ibu untuk makan malam romantis di restoran. 
Pilih tempat yang tidak biasa, misal di pantai atau di roof top. Beri ia kejutan dengan makanan-makanan yang ingin ia coba sejak dulu, atau makanan favoritnya. 
 2. Awesome Mix
Masih ingat film the Guardian of the Galaxy? Diceritakan seorang anak ditinggal mati oleh ibunya dan meninggalkan sebuah rekaman berjudul Awesome Mix. Ada lagu-lagu di era jadul yang membuat sang anak selalu mengingat ibunya. 
Begitu gitu dengan ibu kamu, ia pasti punya masa-masa indah saat remaja dulu. Saat sebelum ia melahirkan kamu. 
Anda bisa menanyakan pada sahabatnya, lagu-lagu kesukaannya saat muda dulu, dan kumpulkan jadi satu album. Berikan pada saat malam Natal sehabis makan malam di depan anggota keluarga yang lain. Semoga ia tersipu. 
 3. Batik 
Ibu kamu sudah berumur, dan biasanya ia akan menyukai hal-hal yang berbau klasik dan antik. Saatnya membelikannya batik terbaru. Pilih batik yang elegan dengan warna yang netral.
Berikan hadiah ini sebelum Natal, sehingga ia bisa memakainya ke gereja saat ibadah malam atau saat makan bersama keluarga. 

 4. Rosario 
Bagi ibu yang menyukai perhiasan, kamu bisa membelikannya rosario. Kami sarankan untuk membelikannya gelang rosario, sehingga ia bisa membawanya ke mana pun ia pergi. 
5. Buku resep 
Sebagian perempuan, termasuk seorang ibu akan sangat bahagia menerima hadiah berupa buku resep. Apalagi dalam kesehariannya, ia gemar memasak. Buku resep bisa menjadi hadiah paling mudah dan tidak sulit untuk diwujudkan untuk perempuan yang telah melahirkan kamu. 
—Rappler.com
BACA JUGA: