This is AI generated summarization, which may have errors. For context, always refer to the full article.
"Kami hanya meminta persamaan hak dengan kaum heteroseksual," kata Arus Pelangi.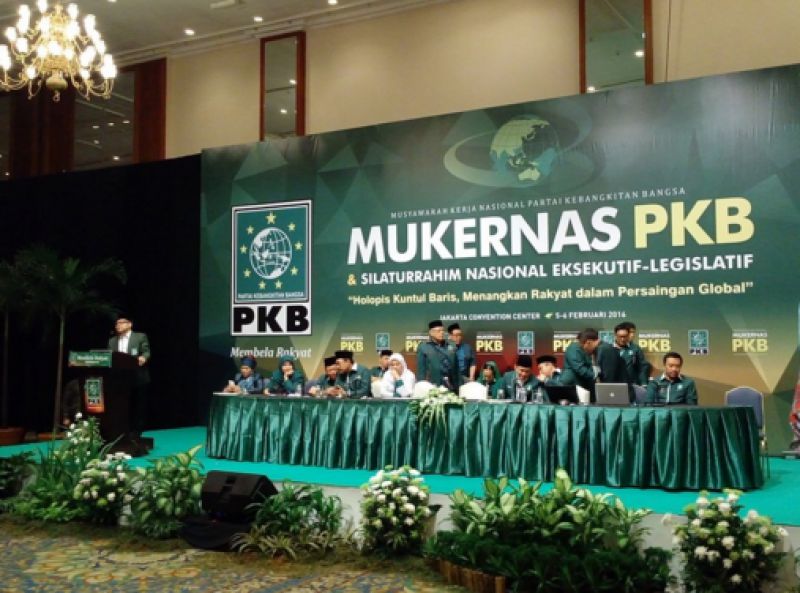 JAKARTA, Indonesia—Partai Kebangkitan Bangsa (PKB) maju selangkah lagi dalam penolakan terhadap kaum komunitas lesbian, gay, biseksual, dan transgender dengan mendorong lahirnya undang-undang anti perkawinan sejenis. 
"PKB bukan sekedar berwacana menolak aktivitas LGBT maupun perkawinan sejenis. Kami malah akan mendorong agar undang-undang anti perkawinan sejenis dibuat oleh DPR," kata fungsionaris DPP PKB Syaikhul Islam Ali di Jakarta, Rabu, 17 Februari. 
Sikap ini adalah lanjutan dari pernyataan Musyawarah Kerja Nasional (Mukernas) pekan lalu. "Sikap partai kaum Nahdliyin itu dilandasi oleh asas perjuangan PKB Hifdlun Nasl, yaitu menjaga keturunan," kata legislator asal Jawa Timur ini.
Syaikhul mengungkapkan inisiatif partainya untuk melahirkan UU anti perkawinan sejenis merupakan bentuk pencegahan sebelum LGBT semakin merebak.
"Kita harus cegah sedini mungkin penyebaran LGBT, salah satunya dengan membuat UU anti perkawinan sejenis. Negara seperti Rusia saja bisa bikin UU seperti itu. Masak Indonesia sebagai negara yang berdasarkan Pancasila tidak bisa," ujar Syaikhul.
Menurut Syaikhul, Indonesia tidak perlu takut dikecam melakukan pelanggaran hak asasi manusia. 
"Yang melanggar HAM itu justru komunitas LGBT. Sifat alamiah manusia itu bereproduksi dengan lawan jenisnya," tandasnya.
Ketua Arus Pelangi, Yuli Rustinawati, mengatakan bahwa legislator PKB itu terlalu dini menyebut komunitas LGBT menginginkan pernikahan sejenis. 
Yuli mengatakan undang-undang perkawinan nomor 1 tahun 1974 saja bermasalah karena mencatumkan pernikahan anak. 
"Dalam undang-undang perkawinan hetero saja kita tidak sepakat, bagaimana kita membicarakan perwakinan sejenis. Kami enggak ke situ, jauh," katanya kepada Rappler. 
"Kami hanya meminta persamaan hak dengan kaum heteroseksual," ujarnya.  
  Pointers Siaran Pers PKB Mendorong Lahirnya UU Anti Perkawinan Sejenis
  Siaran Pers PKB Mendorong Lahirnya UU Anti Perkawinan Sejenis
—Rappler.com
BACA JUGA