This is AI generated summarization, which may have errors. For context, always refer to the full article.
Rio Haryanto 'start' di posisi 21 dan 'finish' di posisi 17
JAKARTA, Indonesia — Seri kedua Formula 1 musim 2016 telah usai dan kembali dimenangkan oleh Nico Rosberg pada Minggu malam, 4 April.
Bertempat di Bahrain International Circuit, Sakhir, Bahrain, pembalap Indonesia dari tim Manor Racing, Rio Haryanto, memulai balapan dari posisi 20 dan selesai di posisi ke-17.
Sebelumnya mobil Ferrari milik Sebastian Vettel mengalami gangguan mesin dan ia pun gagal melanjutkan balapan, bahkan sebelum lap pertama dimulai.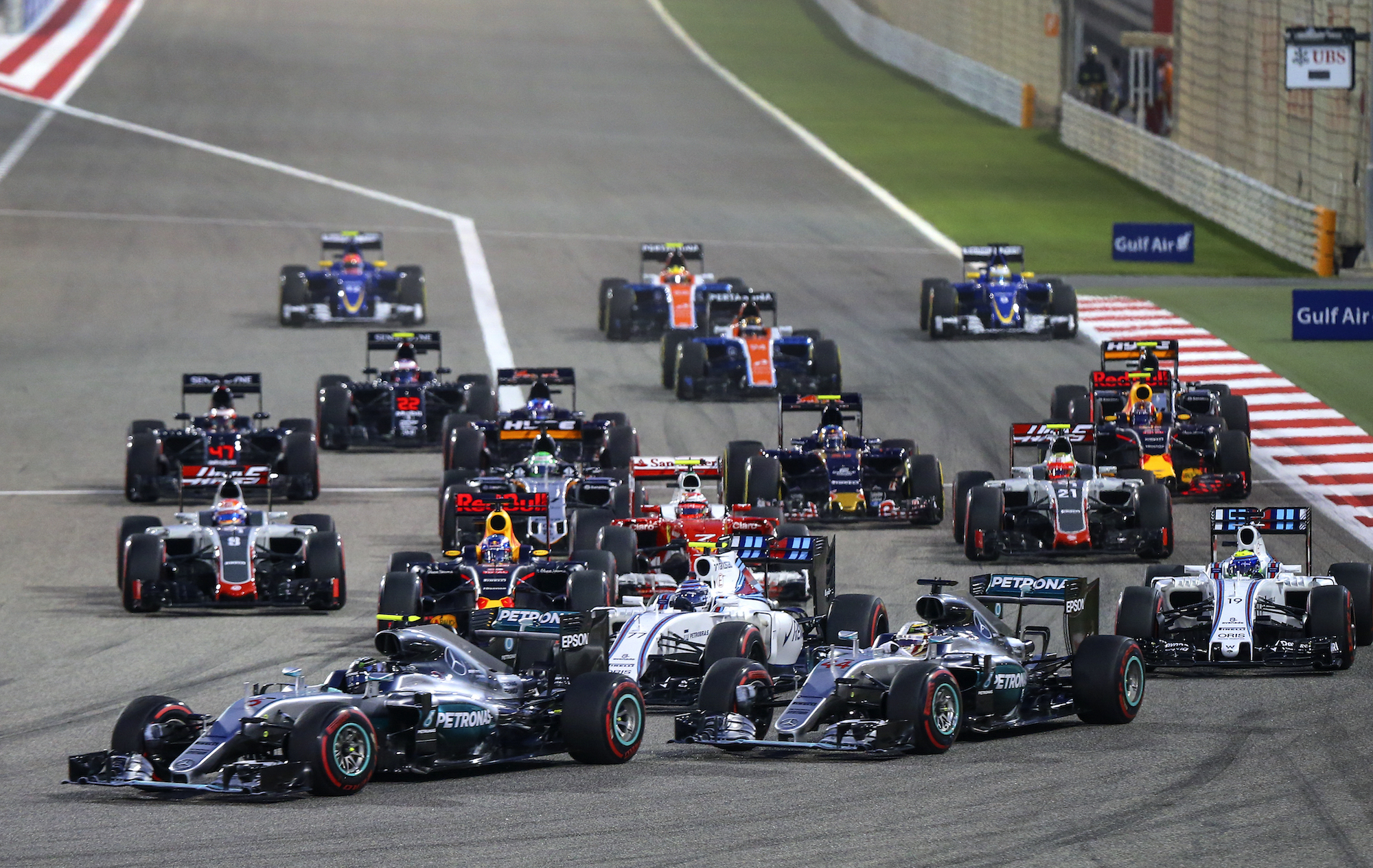 VIDEO  Disaster for Vettel as his Ferrari gives out on the formation lap >> https://t.co/rPbyByLwNN pic.twitter.com/0mhHA18EjF

— Formula 1 (@F1) April 4, 2016
Bahrain Grand Prix merupakan debut dari pembalap McLaren Stoffel Vandroone yang menggantikan Fernando Alonso pasca dinyatakan kurang sehat oleh tim dokter akibat kecelakaan di GP Australia.
What a week it was! So happy with my @F1 debut and proud to have scored this first point for @McLarenF1 this season! pic.twitter.com/wZVjjSp2gk

— Stoffel Vandoorne (@svandoorne) April 3, 2016
Selain Vettel, keempat pembalap yang gagal finish antara lain adalah Jolyon Palmer, Jenson Button, Carlos Sainz Jr., dan Esteban Gutierrez.
Hydraulic failure meant we couldn't start the race. Shame as it looked great fun out there… On to China! #JP30 pic.twitter.com/9BXMQqkR6r

— Jolyon Palmer (@JolyonPalmer) April 3, 2016
Mixed Feelings in our team tonight Puncture happens Carlos, we know you'll come back stronger in China!  pic.twitter.com/WAnbkcYucs

— Toro Rosso (@ToroRossoSpy) April 3, 2016
Not the best moment, but I'll keep fighting!! Good times will come, and all the work, will be rewarded. #BahrainGP pic.twitter.com/vsAXykiyT9

— Esteban Gutierrez (@EstebanGtz) April 3, 2016
Di akhir balapan, Nico Rosberg kembali menjadi yang tercepat. Disusul oleh Kimi Raikkonen dan Lewis Hamilton.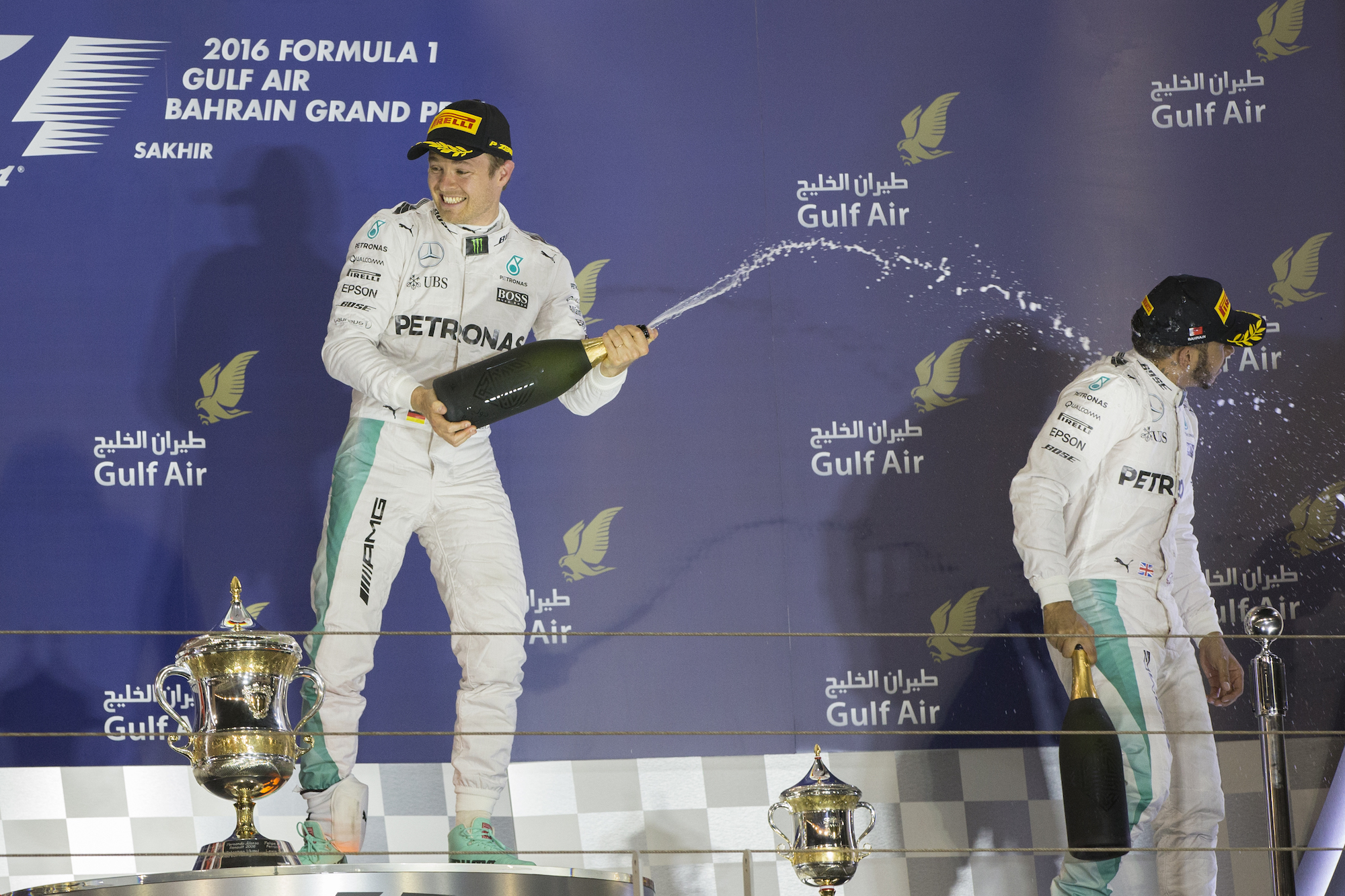 —Rappler.com
BACA JUGA: