This is AI generated summarization, which may have errors. For context, always refer to the full article.
Pantau terus laman ini untuk melihat perkembangan berita pilihan redaksi Rappler pada Minggu, 26 Juni 2016.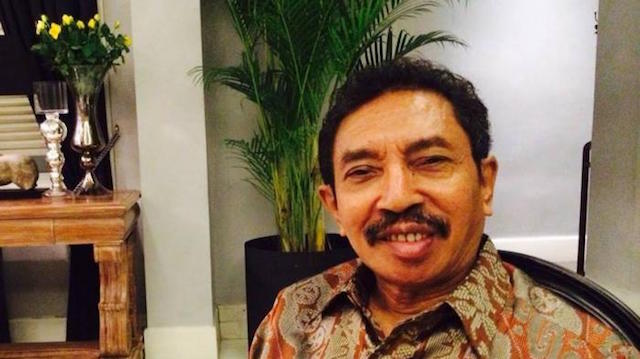 Dubes RI untuk Kroasia meninggal dunia
Duta Besar RI untuk Kroasia Alexander Litaay menghembuskan nafas terakhirnya pada Ahad, 26 Juni 2016. Sekretaris Jenderal Partai Demokrasi Indonesia Perjuangan (PDIP) periode 1998-2000 ini terkena serangan jantung.
PDI Perjuangan berbelasungkawa atas wafatnya, Alexander Litaay, Sekjen DPP PDIP (1998-2000) & Dubes RI u/ Croatia. pic.twitter.com/AiI3eT8kwn

— PDI Perjuangan (@PDI_Perjuangan) June 26, 2016
Ia menutup mata di Zagreb, Kroasia pada pukul 10.30 waktu setempat. Menurut rekannya di PDIP, Budiman Sujatmiko, Alex sempat koma terlebih dulu.
Pria kelahiran Ambon ini ditunjuk menjadi Duta Besar RI untuk Kroasia sejak Januari 2015 lalu.
Pengganti makan daging, Menteri Susi gelar pasar ikan murah 
Menteri Kelautan dan Perikanan Susi Pudjiastuti mendorong masyarakat untuk mengonsumsi ikan, terutama menjelang Lebaran tahun ini. Untuk mewujudkannya, pihaknya berupaya dengan mengadakan pasar ikan murah di 11 lokasi di Indonesia selama Ramadan.
"Pasar ikan murah Ramadan dilaksanakan sebagai salah satu upaya dalam menjaga stabilitas harga dan pasokan ikan selama puasa dan menjelang Lebaran", kata Susi, saat menghadiri puncak acara Pasar Ikan Murah pelataran pusat perbelanjaan Sarinah, dalam acara car free day di Jalan Thamrin, Jakarta, hari ini. 
Menurut Susi, kebutuhan ikan diperkirakan mengalami kenaikan sekitar 20 persen dari kebutuhan normal. Sedangkan dari sisi harga, cenderung mengalami kenaikan sebesar 10-20 persen, terutama untuk ikan laut.
Sebelumnya, Presiden Jokowi menyampaikan perlunya kampanye makan ikan sebagai ganti daging. Menurutnya, makan ikan tidak ada halal atau haram, tidak seperti daging. Selengkapnya di Merdeka.com.
Hari Anti Narkoba Internasional: Indonesia pada level memprihatinkan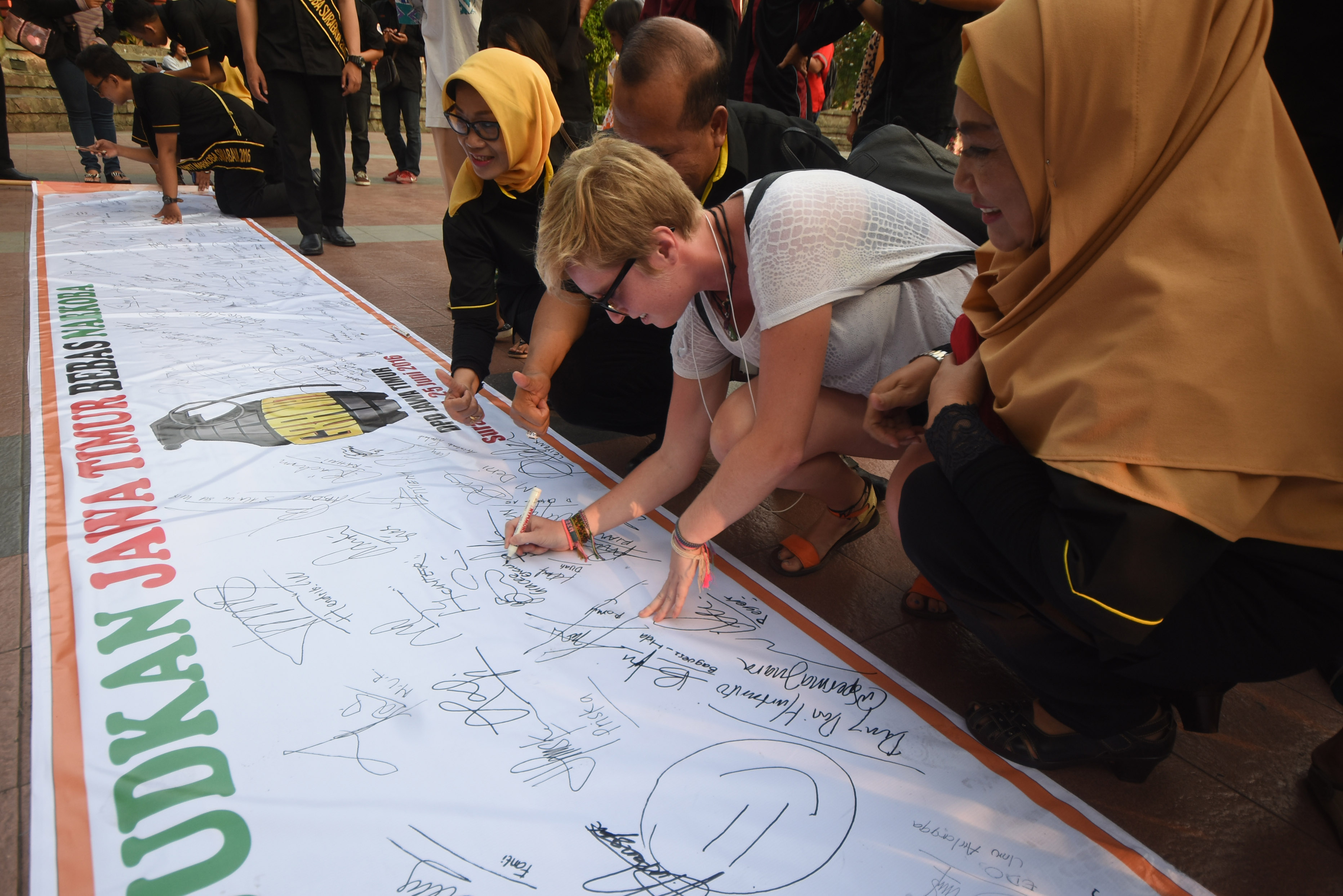 Presiden Jokowi menghadiri peringatan Hari Anti Narkotika Internasional (HANI), di Taman Sari, Jakarta Barat, hari ini.
Dalam pidatonya, Kepala Badan Narkotika Nasional (BNN) Komjen Budi Waseso mengatakan bahwa peredaran narkoba di Indonesia sudah berada pada tingkat yang memprihatinkan. Meski banyak kasus yang telah diungkap, tapi peredaran narkoba masih banyak terjadi di berbagai daerah.
Budi mengungkapkan, sepanjang periode 2015-2016 saja, sudah ada 42.429 yang direhabilitasi, sebanyak 1.015 kasus berhasil diungkap, dan 72 sindikat dibekuk. 
Dari kasus itu, sebanyak 1.681 tersangka ditangkap. BNN juga mengungkap, terjadi tindak pidana pencucian uang terkait narkoba dengan nilai Rp 142 miliar. Selengkapnya di Detik.com.
Jokowi bantah perintahkan relawan untuk dukung Ahok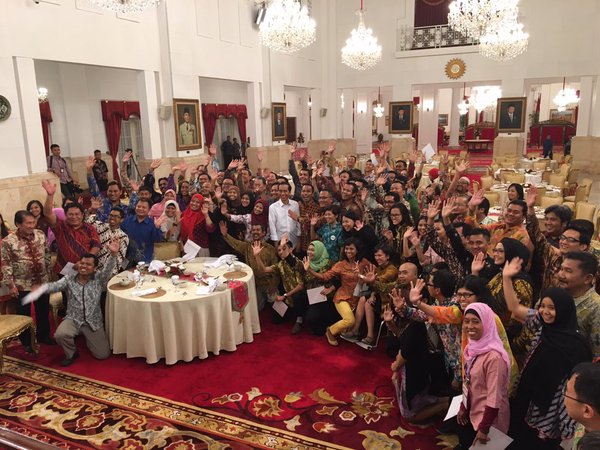 Presiden Joko "Jokowi" Widodo membantah telah memberikan pernyataan untuk mendukung Gubernur DKI Jakarta Basuki "Ahok" Tjahaja Purnama yang akan kembali mencalonkan diri dalam pemilihan kepala daerah (Pilkada) 2017 saat bertemu dengan para relawan di Istana Negara, pada Jumat, 24 Juni.
Sebelumnya beredar pemberitaan di media sosial bahwa Jokowi dan 6 relawan yang menemuinya terlibat perbincangan soal dukungan terhadap Ahok. Namun hal tersebut dibantah oleh Ketua Umum Sekretariat Nasional (Seknas) Jokowi.
"Mau secara eksplisit atau mau implisit, enggak mungkinlah Jokowi menyebut dukungan. Beliau kan presiden, negarawan, jadi bukan saatnya lagi dukung mendukung. Tugas kita semua menjaga presiden sebagai negarawan," kata Yamin, pada Sabtu, 25 Juni.
"Presiden kan bicara panjang lebar tentang angkutan Lebaran. Relawan di semua daerah diminta memantau dan memberi masukan melalui nomor khusus," kata Mohammad Yamin, salah satu dari enam relawan yang bertemu dan berdialog dengan Jokowi. 
Yamin hadir bersama Sihol Manullang (Barisan Relawan Jokowi Presiden), Reinhart Parapat (Kebangkitan Indonesia Baru), Immanuel Ebenezer (Jokowi Mania), Obby dan Junaidi (Relawan Penggerak Jakarta Baru). Selengkapnya di Antara.
—Rappler.com