This is AI generated summarization, which may have errors. For context, always refer to the full article.
Ketibaan peraih medali emas cabang olahraga bulu tangkis Tontowi Ahmad dan Lilyana Natsir disambut meriah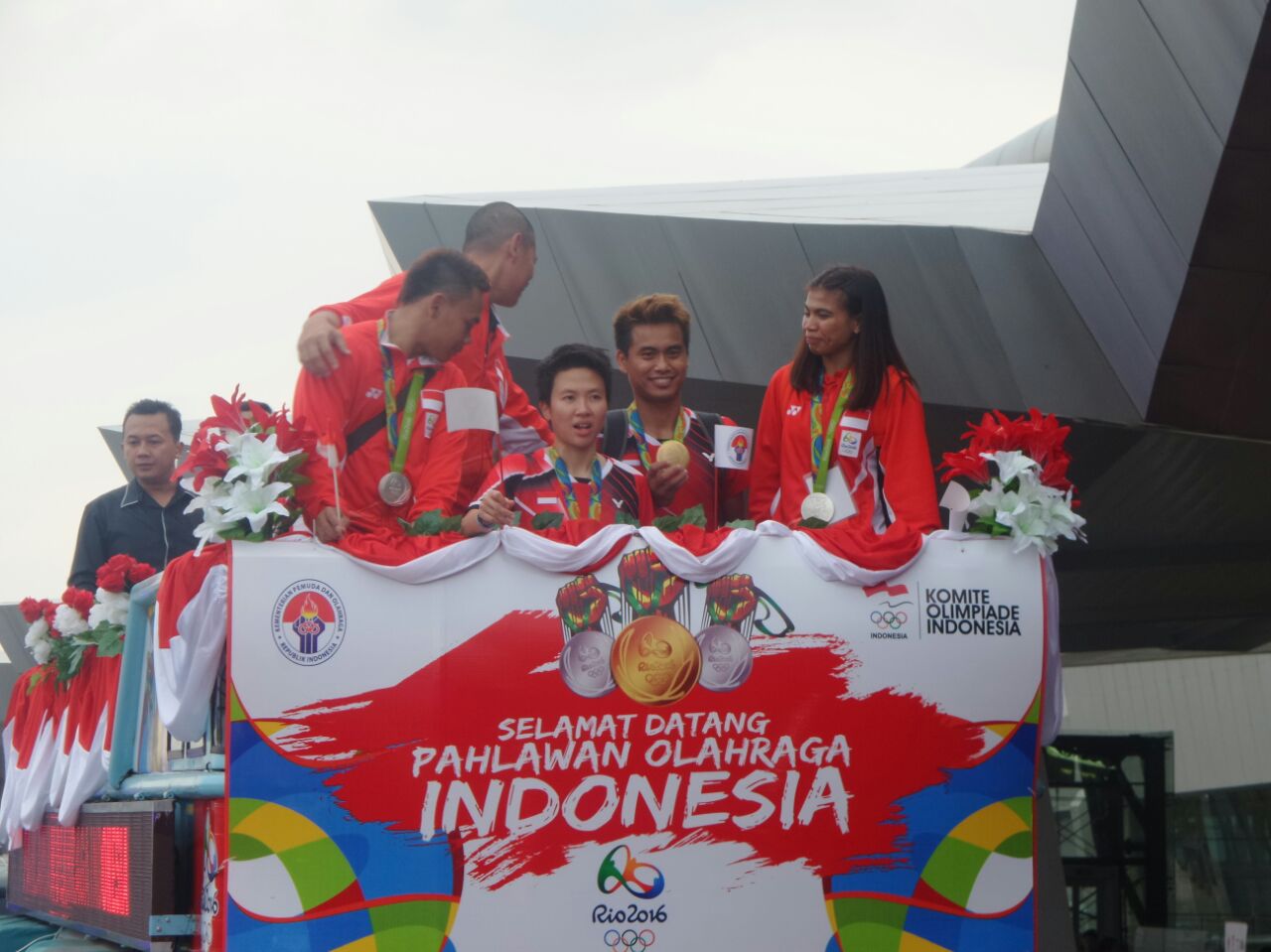 JAKARTA, Indonesia – Peraih medali emas satu-satunya bagi Indonesia dalam Olimpiade Rio 2016, Tontowi Ahmad dan Lilyana Natsir, telah tiba di Bandara Internasional Soekarno Hatta pada Selasa, 23 Agustus.
Kedatangan pasangan ganda campuran ini disambut meriah oleh pemerintah dan masyarakat yang bangga dengan prestasi mereka.
Selain Owi dan Butet, hadir pula dua atlet angkat besi peraih medali perak Sri Wahyuni dan Eko Yuli Irawan.
Simak kehebohan penyambutan para Olimpian dalam video berikut.
—Rappler.com