This is AI generated summarization, which may have errors. For context, always refer to the full article.
Argentina's Local Innovation Network has since been working steadily with the local governments of 500 cities in 14 Ibero-American countries
When 27-year-old Delfina Irazusta founded the Local Innovation Network (RIL) in Argentina in 2014, little did she imagine that the journey would make her a fellow of Ashoka and the Forum of Young Global Leaders. Neither did she imagine she would participate in the World Summit of Young Civil Society Leaders organized by The Obama Foundation, where she would share three days with 250 social entrepreneurs from around the world, the former president of the United States himself, and his wife Michelle Obama.
Since its creation, RIL has managed to connect more than 8,000 public officials from 500 cities in 14 countries: Argentina, Bolivia, Brazil, Chile, Colombia, Costa Rica, Spain, Mexico, Panama, Paraguay, Peru, Uruguay, Guatemala, and Venezuela, by working side by side with municipalities, organizations, and local leaders. The organization works with municipal government teams to improve their management capacities and enhance the transformative power of cities. And it seeks to expand to other parts of the world, where it has already had contact through its programs.
In Mexico, the city of San Pedro Garza García in the state of Nueva León is adjacent to the most important city in the area, Monterrey. The governments of both municipalities are in the process of "What Works Cities" certification, which recognizes cities that use data to develop high-impact public policies in their communities.
Despite their proximity, the city governments worked in isolation and were unaware that their neighbors were traveling the same route. Thanks to RIL, the two came into contact.
"We are a network that connects, accelerates, and inspires thousands of people working to solve public challenges in cities, helping them to become leaders in their communities," says Candelaria Yanzi, executive vice director of alliances and expansion at RIL.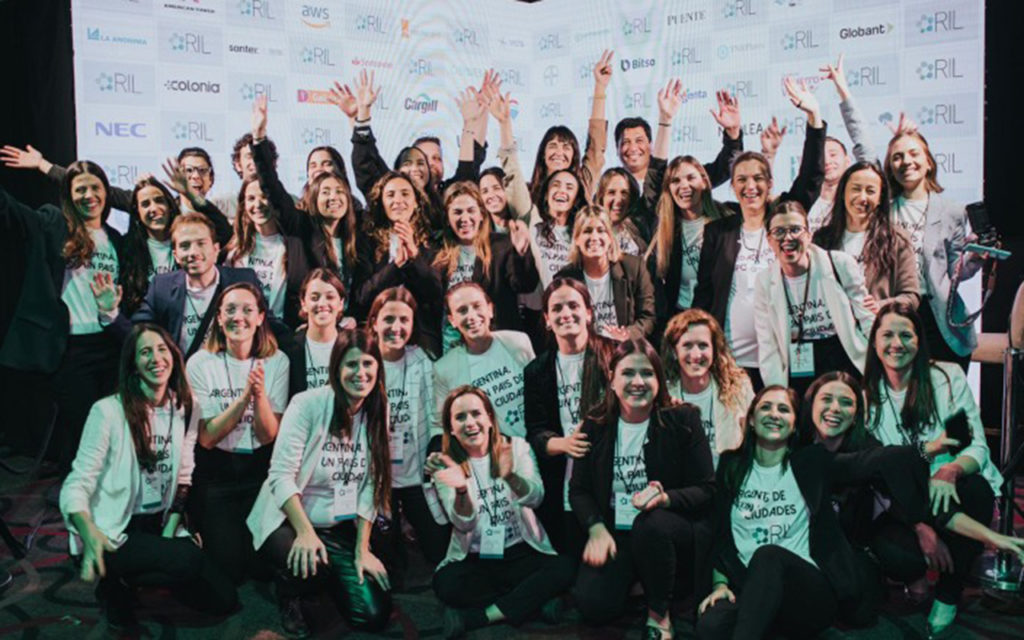 ---
The pandemic, an opportunity
Many times over the past three years, people have heard that the COVID-19 pandemic allowed them to find new tools to face personal and social challenges. RIL experienced something like this, which from 2020 onwards became an extremely useful resource for different municipalities to share local solutions to the health crisis. The pandemic gave greater reach to one of RIL's main initiatives: the Local Innovators Programme.
"In partnership with other organizations committed to systemic innovation, the Local Innovators Programme was one of the first to be digitized, allowing us to target cities around the world and provide them with support to assist them in transforming their design of high-impact initiatives and public policies," says Yanzi.
Each year, teams made up of social entrepreneurs and officials from municipalities are chosen for this purpose, with whom various virtual meetings are held. One of the winning projects of the program in 2021 is called "Caminnos Ancestrales." Developed in the town of Torotoro, Bolivia, it aims to introduce the rural art of the communities on digital platforms and thus promote the tourist attraction in a sustainable way while helping to avoid the migration of the inhabitants to large urban centers.
"We wanted to monetize NFT images of endangered birds," says Alejandro Trujillo of Caminnos, the organization behind the initiative, which worked with the municipal government. "RIL's support was key to mapping our stakeholder network and understanding the dynamics of blockchains, which allowed us to lay the groundwork for partnerships with public and private actors, such as the municipality and the national protected areas service," he says.
For Trujillo, the virtue of the local innovators' competition "lies in the emphasis on understanding the context, the market, the actors that influence it, and then just launching into developing a solution." He says that one of the principles he learned from RIL is to "fall in love with the solution, not the problem."
"It was a process of training and coaching by doing. With a lot of emphasis on doing, but with a lot of support from RIL. The network has been an ally for the whole process of upscaling and finding solutions to social and environmental problems," he remarks.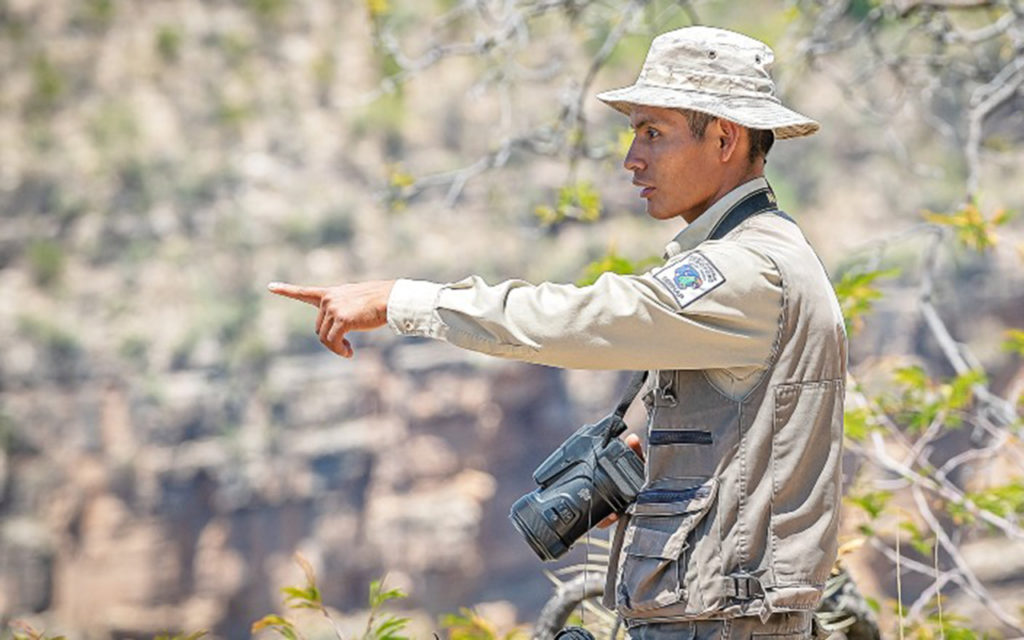 ---
Isuyas, a project to empower women through the promotion of food security in the Arhuaca community of Valledupar, in northern Colombia, was another of the 2021 winners of the Local Innovators Programme. Social leaders had reported that 7 out of 10 people there suffered from malnutrition.
The project's recently completed prototype provided the community with more food security training to grow food and prepare various recipes to improve nutritional quality. A key aspect was to involve the women, by facilitating conversations and strengthening links between them.
"Going through the program was key to outlining our strategy. We had a clear need and the challenge was to find an idea that would bring about systemic change. Food insecurity is an adaptive, very complex, and multi-causal problem. The program helped us to understand how to address this issue at the community level and to develop a methodology that allows for a systemic vision," explains Andrea Escobar, co-founder of the Soydoy Foundation. In this process, she says, RIL has been in regular contact.
And the results, after the pilot was completed, were very satisfactory. "The availability of food increased in the families that were in the pilot, their sowings were around 25 square meters per family; this does not provide food for everyone all year round, but it is enough to supply between 30% and 40% of the family's food," Escobar explains.
The latest edition of the Local Innovators Programme, in 2022, saw the participation of 100 teams from 84 cities in different countries, including the United States, Ghana, Nigeria, Zambia, Rwanda, among others. "The growth of this program at a global level allowed RIL to learn about other local government realities, potentially expand its network and prepare to consolidate more proposals outside its country of origin," Yanzi points out.
What Work Cities
Since 2022, thanks to partnerships with global organizations, RIL has implemented the What Work Cities certification program in Latin America, originally promoted by Bloomberg Philanthropies and Results for America. This certification awards cities that use data and evidence for high-impact public policies in their communities. Since 2022, RIL has worked with more than 50 participants from 31 cities in eight Latin American countries (Mexico, Colombia, Ecuador, Chile, Bolivia, Brazil, and Uruguay, as well as Argentina), which have evaluated their data practices and exchanged experiences on their participation in the program.
Among other local governments, they contacted the government of Montevideo. The Uruguayan capital had a good track record in data use and management. "RIL's work was key, as it guided us in systematizing many of the aspects of data-based management: although we had been working on this for some time, we did not have the necessary focus on documenting processes, protocols, program evaluation documents, etc. We were using data in management, but we were not using data in the management process. We used data in management, but there was not necessarily a culture of documentary evidence of actions," explains engineer Juan José Prada from the Department of Sustainable and Intelligent Development of the Montevideo City Council.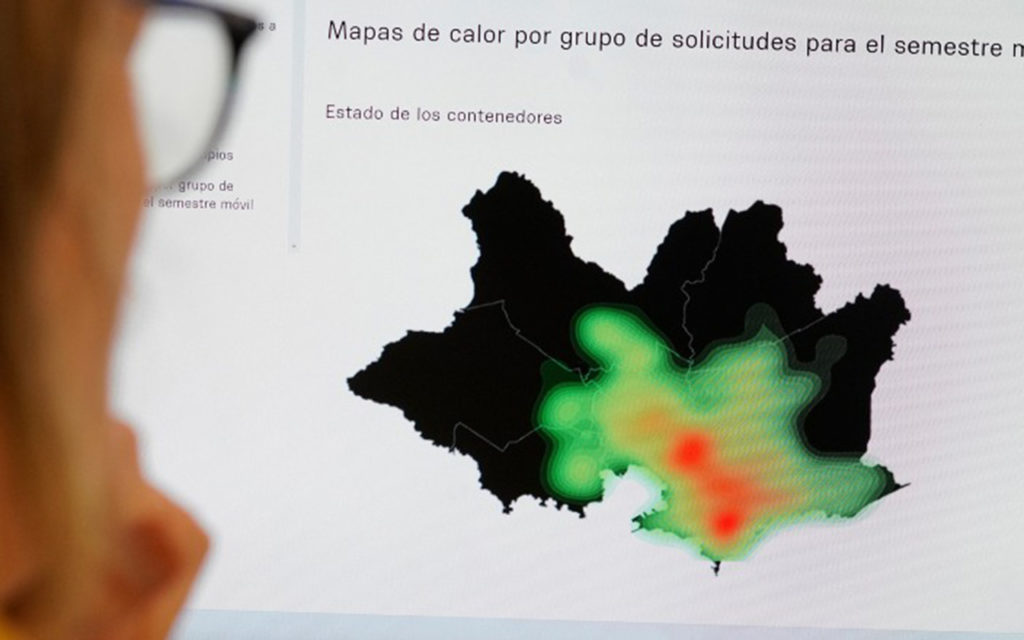 Another of RIL's partner cities was Monterrey. "The most important thing has been that RIL is like a point of contact between several cities. To be in contact with it is to be in contact with other cities in the region that are also in the process of certifying," says Mónica Medellín Estrada, head of Transparencia Proactiva in the municipality. "Something that we really like is that they promote spaces for the exchange of experiences, such as video calls, forums, or portals."
Virdiana Hernández, the municipality's Proactive Openness Coordinator, considers it key that RIL "helps to adapt certification to the context of Latin American governments," as it was originally designed for US cities. "They are very different realities. For example, something that was not considered is that in many Latin American towns and cities internet access is very unequal. She also clarifies that the project "provides a framework of reference and shares resources on how data management works in other cities in the region."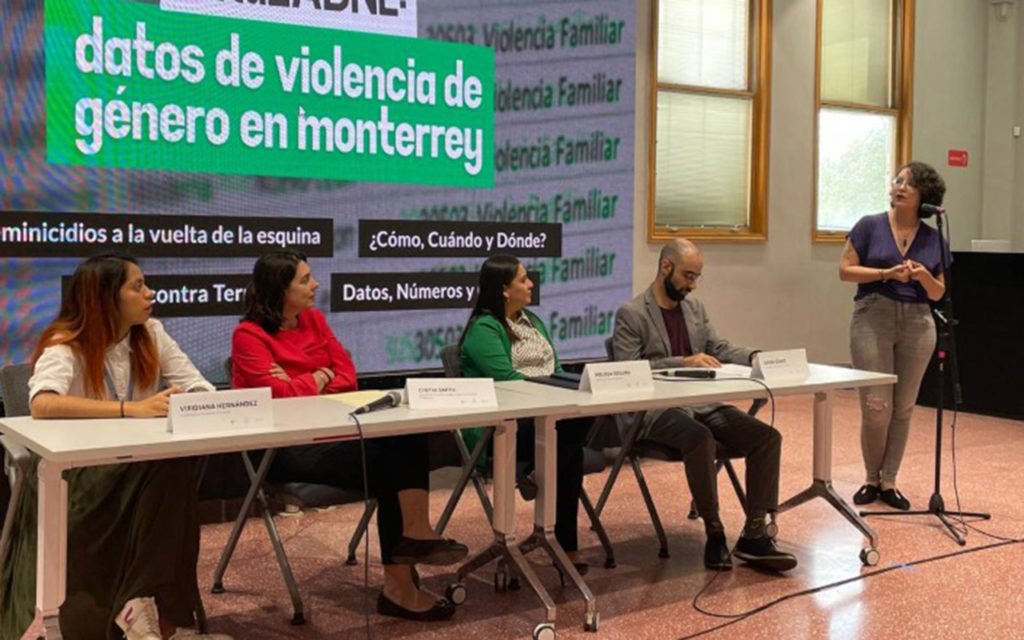 A growing network of exchanges
"We try, as well as receiving, to give back, so that there is a synergy. There is a relationship of exchange with other social entrepreneurs," says Trujillo about the dynamics of the network.
To encourage these exchanges and mutual enrichment, one of RIL's resources is PORTAL, a free digital platform where each person who joins the network can connect with others to share knowledge and tools.
"It enables us to show potential partners a structured executive presentation of our projects. In addition to personalized support, the platform allowed us to self-manage potential partnerships and grant opportunities," says Trujillo of Caminnos.
"Those who use the portal have access to different sections to connect with peers, get inspired by innovative cases, get trained on key issues, access tools for efficient project management, and evaluate the management in their city," the team at RIL summarizes.
Now, according to Yanzi, the organization is committed to consolidating and continuing its expansion, "organizing the growth process and understanding which of the products and services generated make the most sense in each country."
"The strategy, although it is tailored specifically to the possibilities of each country, involves generating groups of promoters, hand in hand with local organizations related to our work themes. And together with them, to find RIL's opportunities for action, for the transfer of tools and work methodologies," he adds.
On June 15, RIL will present the Local Innovators Programme at "The Creative Bureaucracy Festival" in Berlin – a new opportunity to grow the network. – Rappler.com
This story was originally published on RED/ACCIÓN from Argentina, and is republished within the Human Journalism Network program with support from the International Center for Journalists.