This is AI generated summarization, which may have errors. For context, always refer to the full article.
The 10 days of talks made no progress on ceasefires, humanitarian corridors or the question of a transitional government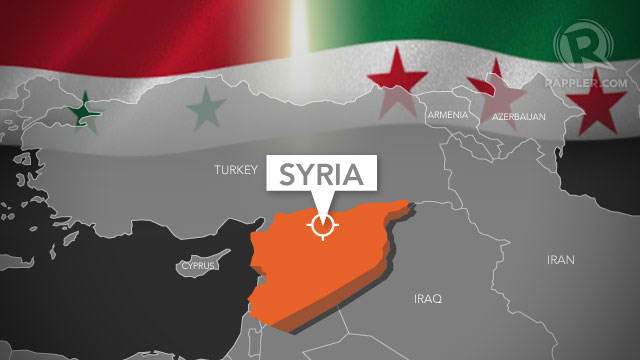 DAMASCUS, Syria – Syria's foreign minister said Saturday, February 1, his delegation had rejected a US request for direct talks unless Secretary of State John Kerry apologized for his remarks at the Geneva II talks.
"The Americans asked us to negotiate directly with them in Montreux," Walid Muallem told Syrian state media on the plane home from 10 days of peace talks in the Swiss cities of Montreux and Geneva.
"But we refused to do so before Secretary of State John Kerry apologized for what he said at the conference," Muallem added, in remarks carried by state news agency SANA.
Syria's government and opposition began the so-called Geneva II talks on January 22, with the participation of dozens of nations, including Russia, which backs the regime, and the United States, which supports the opposition.
In his opening remarks at the conference, Kerry said Syria's President Bashar al-Assad "will not be part" of any transitional government.
"There is no way, not possible in the imagination, that the man who has led the brutal response to his own people could regain legitimacy to govern," Kerry said.
Muallem also dismissed the "coalition of the so-called 'opposition'" in his comments Saturday.
"If they do not abandon their illusions, they will get a rude shock because we are a country of institutions and a constitution and we have a president of the republic," SANA quoted him as saying.
The regime and opposition were unable to bridge the vast gulf between them during 10 days of talks, making no progress on ceasefires, humanitarian corridors or the question of a transitional government.
The regime sought to focus the discussions on "terrorism", its term for the actions of all those seeking Assad's overthrow.
Muallem said it was "a stain" on the opposition that they refused to sign a declaration condemning "terrorism" in the country.
A second round of talks has been tabled for February 10, with the opposition already committed to attending.
But Muallem repeated earlier assertions that his team would await guidance from Damascus before announcing whether it would participate.
More than 136,000 people have been killed in Syria since the beginning of the conflict in March 2011, and more than 2.4 million Syrians have become refugees. – Rappler.com