WHAT YOU NEED TO KNOW
Pope Emeritus Benedict XVI, the 265th leader of the Roman Catholic Church, left a mixed legacy after his death at the age of 95 on December 31, 2022.
For critics, Benedict was a conservative who despised liberals. For supporters, the late former pontiff was one of the Catholic Church's greatest theologians, and also a humble servant without qualms about relinquishing power. The German-born Joseph Ratzinger was the first pope to resign in 600 years.
The Vatican is set to hold his wake at the Saint Peter's Basilica from January 2 to 4, followed by his funeral and burial on January 5.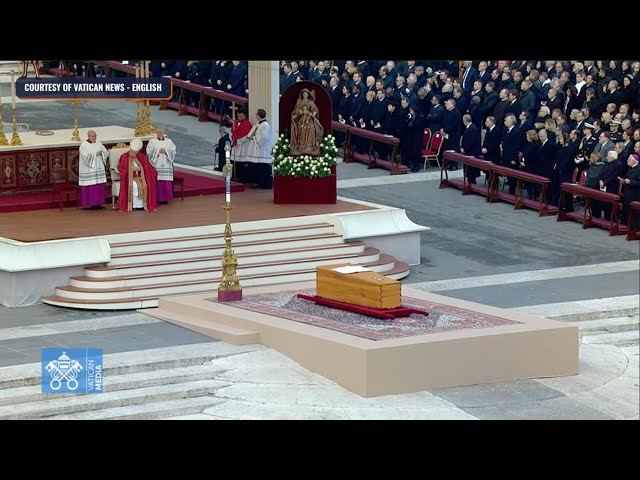 Bookmark this page for live updates, context, and analyses on the death, wake, funeral, and burial of Pope Emeritus Benedict XVI.
LATEST UPDATES
Benedict's last words: 'Lord, I love you!'
Journalist Andrea Tornielli recounts the following in an article on Vatican News:
The last words of Pope Emeritus Benedict XVI were heard in the middle of the night by a nurse. It was around 3 in the morning of 31 December, several hours before he died. Joseph Ratzinger had not yet entered his final moments, and at that time his collaborators and assistants were alternating in his care. With him at that precise moment there was only one nurse who does not speak German. "Benedict XVI," his secretary, Archbishop Georg Gänswein, recounts emotionally, "with just a whisper of a voice, but in a clearly distinguishable manner, said in Italian: 'Lord, I love you!' I was not there at the moment, but the nurse told me about it shortly afterwards. These were his last comprehensible words, because afterwards he was no longer able to express himself."
Simple funeral for Benedict XVI
Until early Monday morning, January 3, Benedict XVI's body will remain in the small monastery within the Vatican where he lived. No official visits to see his body, or public prayers, will be held during this time.
On Monday it will be moved to St. Peter's Basilica, where the public can view the body from 9 a.m. (0800 GMT) to 7 p.m. (1800 GMT) on Jan. 2, 3 and 4.
Benedict's funeral will be held on Thursday, Jan. 5 in St. Peter's Square, in front of the basilica. The ceremony will start at 9:30 a.m. (0830 GMT) and will be presided over by Pope Francis.
Vatican spokesman Matteo Bruni said that following the wishes of Benedict, the funeral would be simple, solemn and sober.