Flooding in India kills more than 40 people, two weeks after India's most severe cyclone in 14 years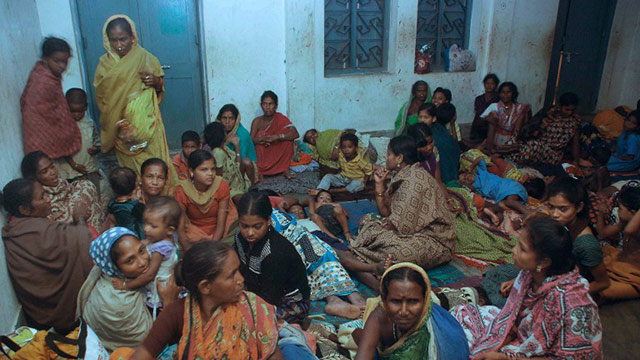 NEW DELHI, India – Torrential rains have claimed as many as 48 lives in eastern India, which this month saw the worst cyclone to hit the country in over a decade, the Press Trust of India reported Saturday, October 26.
The downpour has seen rivers spill their banks in India's eastern coastal states of Orissa and Andhra Pradesh, forcing thousands to flee their homes and seek refuge in shelters, two weeks after India's most severe cyclone in 14 years lashed the coastline.
The Press Trust of India national news agency said that the rains had killed up to 45 people in Andhra Pradesh and Orissa, with hundreds of villages submerged in nearly 30 districts and road and rail links disrupted.
Another 3 people were killed in heavy rains in the eastern state of West Bengal, the news agency said.
Some 30 rescue teams, already involved in massive relief operations to fix homes and restore services knocked out by Cyclone Phailin, have been deployed in the flood zone to give help, Tripti Parule, spokeswoman for the National Disaster Management Agency, told Agence France-Presse earlier.
"The administration was already geared up for this situation after cyclone Phailin. The provision of dry food, water packets, medicines… all of it is being taken care of by the states," said Parule, adding that the flooding is expected to subside by Monday, October 28.
The cyclone that struck India's eastern coast earlier this month killed at least 22 people and left a trail of destruction.
It pounded the eastern states, packing winds of more than 200 kilometers per hour, uprooting trees, overturning trucks, snapping power lines, and flooding large tracts of farmland. – Rappler.com