This is AI generated summarization, which may have errors. For context, always refer to the full article.
Tayo Help, a virtual help desk service with Filipino translations, was launched after the group saw elders sharing COVID-19 home remedies on Messenger
Last year, Leezel Tanglao traveled to the Philippines as part of an immersion program from the Filipino Young Leaders Program, a nonprofit organization of leaders that aims to advance the Southeast Asian country and the Filipino community.
Tanglao, a HuffPost senior editor, and a dozen or so professionals of Filipino descent were introduced to government officials and community organizations while there.
"It sounds cliché, but it was probably the most transformative, life-changing trips I've had to date, and a lot of it has to do with the people you are with," said Tanglao, who was born in the United States and had only been to the Philippines once before. "The trip came at a time that we all needed it in our lives."
After the trip, Tanglao and the other program alumni kept in casual contact. When the coronavirus pandemic hit the US, their contact intensified to daily Zoom calls.
In one of their calls, Tanglao recalled someone bringing up a troubling trend: Their Filipino elders were inadvertently spreading misinformation about the coronavirus and supposed home remedies, primarily through Facebook Messenger. One of the home remedies falsely claimed that gargling with warm salt water or vinegar eliminates the virus.
With the severity of the coronavirus growing earlier this year and health officials urging people to social distance, a question among the program alumni emerged: "How do we talk to our Lolos and Lolas to stay home?" In Tagalog (the language widely spoken in the Philippines), lolo means grandfather and lola means grandmother.
"We quickly realized that we were going through the same thing," Tanglao said.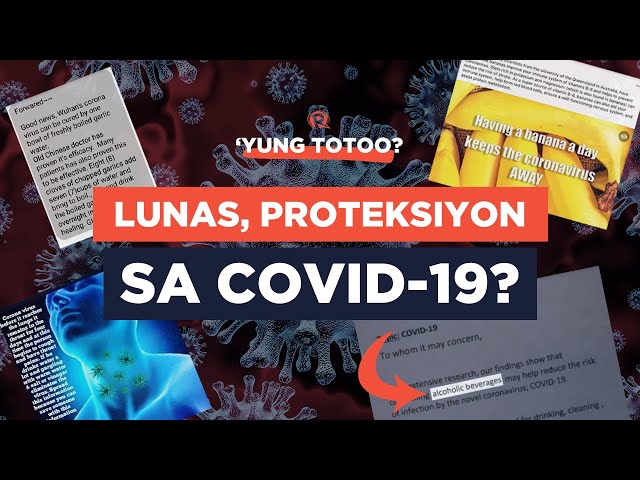 The group volunteered themselves to combat false claims about the coronavirus in the Filipino community. Tanglao, the sole journalist in the group, was appointed the chair of FYLPRO's COVID-19 task force and the brainstorming began.
What resulted is Tayo Help, a virtual help desk service that was launched in October and tailored to Filipinos during the COVID-19 pandemic. Tayo means "us" in Tagalog. The website, a collaboration between members in the US and a team in the Philippines, provides useful information for senior citizens, frontline workers, and unemployed people, and even has translation in Tagalog. The group also calls the effort The Caretaker Project.
"We knew that information was power, and we thought that there was a gap of connecting vital resources to our community," Tanglao said. "(We wanted) to better improve the collection of data about us because we are the third-largest Asian subgroup in the US, but there's very little information about us as a group."
The effort was made possible through a $25,000 grant from Booz Allen Foundation Innovation Fund, established to support the development of creative solutions that address impacts of the pandemic. The pilot program is in Los Angeles.
"This project, by its very design, acknowledges and seeks out the assets in our community and makes them widely available," Dexter Ligot-Gordon, the help desk's tech lead, wrote to Poynter from the Philippines. "Today, we are marshalling the expertise within our community to create trusted content – in the medical field, in mental health, in policy and government, transportation, social work, et al."
Ligot-Gordon is the cofounder and chief product officer of Kalibrr, a technology company based in Makati, Philippines, that was contracted to design the help desk. He said he was excited to work on the project because, before he began working in tech, he had a background in community-based program design.
For this project, Ligot-Gordon mobilized a build team, which encompassed engineering, design, and content. He said one of the benefits of being a remote team was that it allowed for a team of people from both the US and the Philippines.
"With over 4 million people of Filipino descent in the United States, about 500,000 are hospital and health care workers and another estimated 520,000 are seniors, which means over 25% are vulnerable to COVID-19," Tiffany Batac, project manager, wrote to Poynter in an email.
Filipino values
The Caretaker Project has a lot more in the works. Tanglao said they've assembled a team to create a nationwide survey that will look at Filipinos' attitudes around vaccines for the coronavirus.
The group has also received questions through its platform about domestic violence, which Tanglao said corresponds with the uptick in cases the Philippine Embassy in the US is seeing. The platform is starting to publish relevant topics on the subject as part of an 18-day campaign to stop violence against women. A virtual discussion on the subject will be held on December 10.
When talking about the importance of The Caretaker Project, Tanglao brought up what she described as a very deep Filipino cultural value called "kapwa," which translates in English to "both." She described it as a shared self, "by ensuring that you're taken care of, we're also ensuring ourselves being taken care of as well."
"We figured 'What can we do?' I think this is one thing we can do," Tanglao said. "This is within our control."
She acknowledged that change won't happen overnight, but starting the conversations brought up in the platform will serve not only the Filipino community better, but others.
"We know that what we're trying to do with our project is totally scalable, and that's a big thing for us and one of our goals at a higher level: is to share what we've learned so far," Tanglao said. "We're learning so much." – Rappler.com
This article was originally published by Poynter on December 1, and was republished by Rappler with their permission. Read the original article here.