This is AI generated summarization, which may have errors. For context, always refer to the full article.
Modest deposits spur dreams: 'If it can get these kids thinking about their futures, that's immense.'
Tierra Ferrand doesn't remember when San Francisco city officials opened a bank account in her name and deposited $50. She was only 5 at the time.
It wasn't a lot of money, even in 2010, but it represented something low-income students too often lacked: a belief that she would go to college someday and that there would be a college savings account waiting for her when she did.
At the time, San Francisco was the first city to establish a college fund for its public school students, starting as a pilot program with 600 low-income kindergartners and then rolling out in later years to every child enrolled in the district, whether at age 5 or in later grades.
Currently, there are 52,000 accounts in student names, with the city acting as custodian over the $15 million now on deposit. On average, members of the city's high school graduating class of 2023 have a balance of $1,422 in their accounts, city officials said, or 28 times the original amount.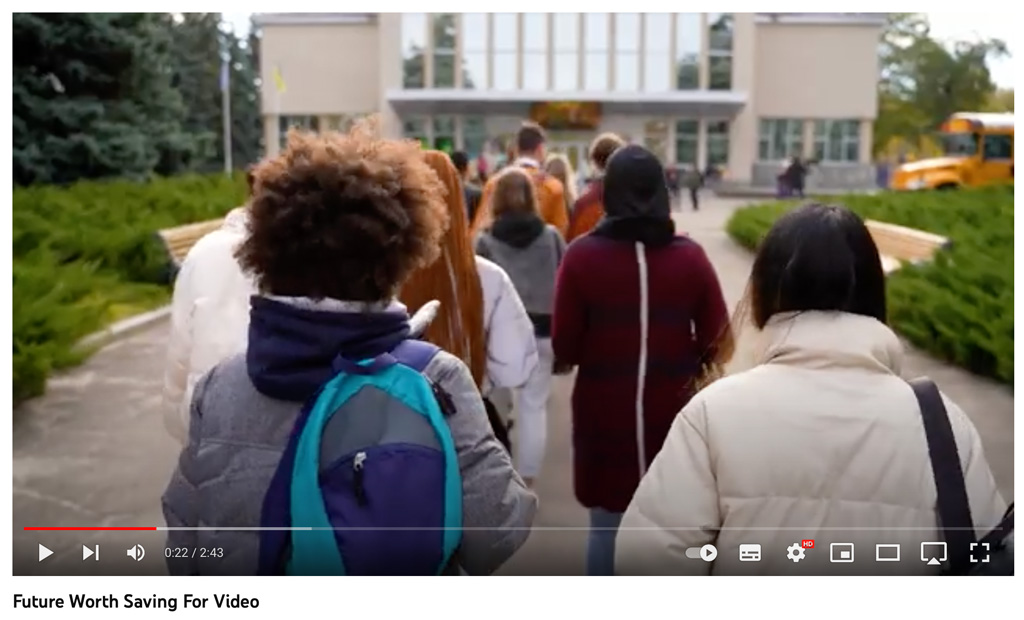 The city has created incentives over the years to ensure families are aware of the accounts and to encourage participation. These included art and video contests, with winners getting more money added. In addition, deposits as small as $5 from low-income families lead to city contributions of another $150.
The city oversees the accounts to ensure they're used for educational expenses after high school. The money from taxpayer funds can't be otherwise withdrawn.
Tierra wasn't aware of the bank account in her name until the third or fourth grade and then really started to pay attention her first year in high school, when she began participating in contests and other incentives to slowly grow her balance.
"It was cool to learn about someone doing this for all the students in my grade," she said. "They want to see all the kids go to college."
The money, she said, could pay for a small school expense or maybe a hidden fee. But more than that, it was "revolutionary," and "exciting."
City Treasurer Jose Cisneros thinks so too.
The $15 million in those accounts represent so many conversations about the future, about what is possible in families that might have never seen the possibility before, he said.
"I mean, $50? It's a small amount of money," he said. "But if it can get these kids thinking about their futures, that's immense."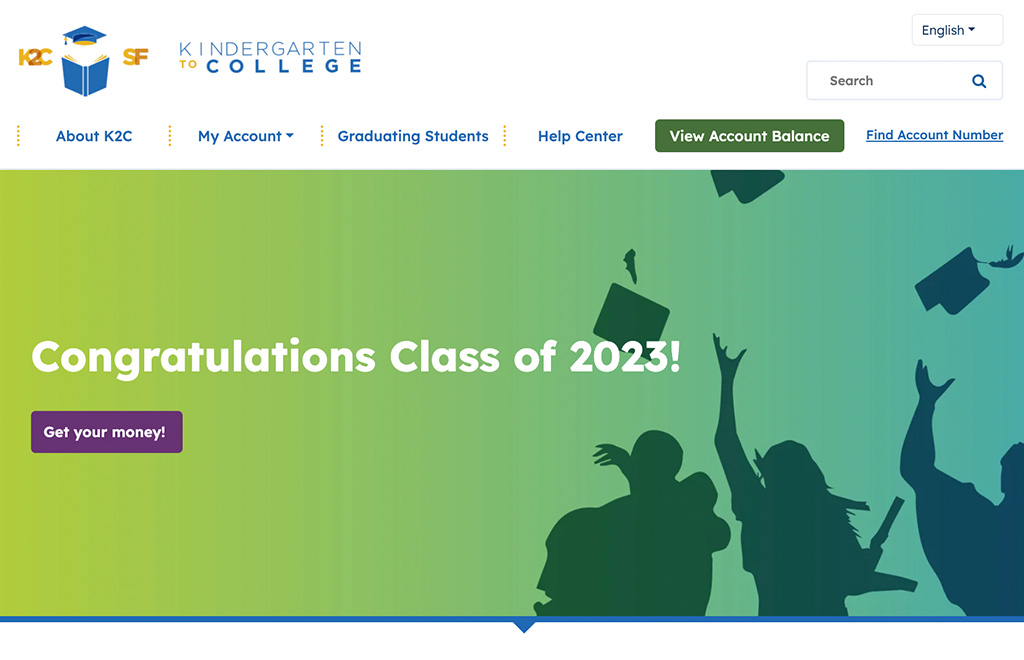 The city began the program called K2C, or Kindergarten to College, under then-mayor Gavin Newsom. It was backed by research that said children with a college fund were more likely to pursue higher education, were more likely to get better grades in high school, and to perform overall better throughout their education.
But there was also a belief that the $50 bought something else: hope.
"It's going to change the trajectory of that student's life and their ability to see themselves as someone who can go to college," said Amanda Kahn Fried, chief of policy and communications in the treasurer's office.
Fried emphasized that the city money in the accounts wouldn't typically cover college costs and it was not addressing the crisis of college affordability. But it was helping families prepare more for all that.
The K2C program covers field trips for students to a local Citibank, where the funds are held. There, city officials make sure every child has something to deposit into their account, with many having to climb on a step stool to reach the counter.
There are field trips for parents too, showing them how to add cash to the accounts, a common way for many low-income or immigrant families to participate in banking and set aside money for the future.
City officials feared the pandemic would hit the program hard because families are allowed to make emergency withdrawals of the funds they've contributed. The city's money is locked in. But while some did take out money, nearly all started putting it back within a few months, Fried said.
Since the first year of the program, Cisneros has been attending kindergarten graduations, in part to make sure families are aware of the college accounts their children now have.
He will also be at more graduations, "running around the city like a madman" to tell kids: "You've got money saved for college. Grab it. Use it."
Cisneros acknowledged there might be some who would argue that it's not a good use of taxpayer funds.
"I'll take that debate any day," he said. "I absolutely believe that we found a way to make a difference."
Dozens of other cities and states believe him. They have opened similar programs of taxpayer-funded college account seed money.
In 2022, Newsom launched CalKIDS, a $1.9-billion program using pandemic recovery funds that created college accounts with $500 to $1,500 for low-income students and up to $100 for all babies born after July 1, 2022.
"California is telling our students that we believe they're college material – not only do we believe it, we'll invest in them directly," Newsom said in a statement at the launch. "With up to $1,500, we're transforming lives, generating college-going mindsets, and creating generational wealth for millions of Californians."
Alabama used its pandemic funds to build a prison, state officials said – a very different vision for their future.
In San Francisco, to prove the program is boosting rates of college attendance as well as other positive outcomes, the city has hired a University of Michigan researcher to study the results, with the first report on this year's graduates expected in 2024, city officials said.
By then, Tierra will be well into her undergraduate degree program at Grambling State University in Louisiana – the first in her family to go to college. She has $1,400 in her city account to combine with financial aid and other funding as she studies to become a neonatal intensive care nurse.
Her mom sees the city account as the starting point for many families.
"For me personally, it's a big help," she said, adding it motivated her to deposit money as regularly as she could as Tierra got older. But, more than that, it meant she and other parents weren't alone.
It showed her that "there are ways to figure out how to encourage your child to even want to go to college."
First, Tierra will graduate from Ruth Asawa School of the Arts, where she studied world dance. She paused during senior celebrations to reflect on the city college account she had had since kindergarten.
"It seemed like they wanted all the kids to know they have someone to support them," she said. "They wanted me to go to college."
For more information about the program and student accounts, go to Sfk2c.org.
This story was originally published in the San Francisco Chronicle (US) and is republished within the Human Journalism Network program, supported by the ICFJ, International Center for Journalists.