This is AI generated summarization, which may have errors. For context, always refer to the full article.
(2nd UPDATE) 'Help is finally here,' says Senator Risa Hontiveros, author and principal sponsor of the landmark measure that provides affordable and accessible mental health services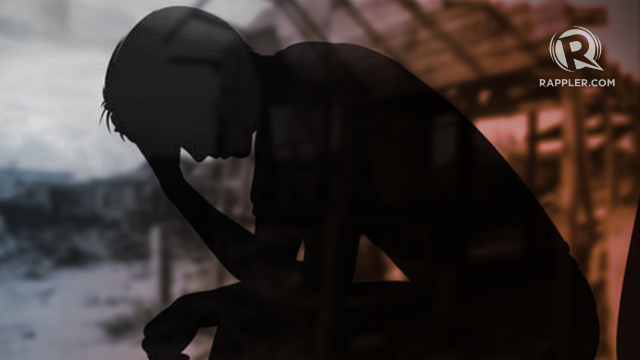 MANILA, Philippines (2nd UPDATE) – President Rodrigo Duterte has signed the landmark Mental Health Law, which would provide affordable and accessible mental health services for Filipinos
Senator Risa Hontiveros on Thursday, June 21, lauded Duterte, saying the signing of Republic Act 11036 would "set the path for the government's policy in integrating mental healthcare in the country's public healthcare system."
"Help is finally here. The Mental Health Law cements the government's commitment to a more holistic approach to healthcare: without sound mental health there can be no genuine physical health," said Hontiveros, author and principal sponsor of the bill.
Aside from Hontiveros, Senate President Vicente Sotto III, Senators Loren Legarda, Antonio Trillanes IV, Paolo Begino Aquino IV, Juan Edgardo Angara, and Joel Villanueva also authored the measure.
The law would secure the rights and welfare of persons with mental health needs and mental health professionals; provide mental health services down to the barangays; integrate psychiatric, psychosocial, and neurologic services in regional, provincial, and tertiary hospitals; improve mental healthcare facilities; and promote mental health education in schools and workplaces.
"No longer shall Filipinos suffer silently in the dark. The people's mental health issues will now cease to be seen as an invisible sickness spoken only in whispers," Hontiveros said.
Following the signing of the law, Angara renewed his call to PhilHealth to extend its coverage to mental health treatment.
"While such enactment is a huge step in making mental health care more affordable, accessible and equitable, we renew our call to PhilHealth to cover fees for psychiatric consultations and medicines, as early intervention and prevention is crucial in treating mental illness," he said in a statement.
He noted that under the Mental Health Act, PhilHealth must "ensure that insurance packages equivalent to those covering physical disorders of comparable impact are available to patients affected by mental disorders." 
"Currently, PhilHealth only covers hospitalization brought about by acute attacks of mental and behavioral disorders at a package rate of P7,800. We hope that in the drafting of the IRR, free psychiatric consultations and medicines shall be made available for all Filipinos," Angara said.
Ending social stigma, funding
Senators Francis Pangilinan, Joel Villanueva, and Sherwin Gatchalian also welcomed the development, saying the law would make a difference in the lives of those affected.
"Those afflicted by this health problem should no longer lurk in the dark.The next crucial step is funding, and we hope the government will not renege on its commitment to infuse resources to give life to the law. Funding is needed to pave the way for mental health research, diagnosis and treatment," Pangilinan said.
Gatchalian, for his part, said: "I am hopeful that this law will cause to fade away the unfortunate social stigma surrounding depression, anxiety, and other mental health conditions to fade away, so that eventually our society as a whole will come to accept mental illness for what it really is – a genuine public health issue that requires accessible medical care, consistent government support, and compassionate social understanding."
Villanueva said that "by making mental health care accessible down to the barangays and promoting mental health education in schools and workplaces, this important piece of legislation would give awareness regarding mental health and remove social stigma against people with suicidal tendencies."
"We hope that we can save someone's precious life by the immediate implementation of this landmark law," he added.
In 2012 alone, the World Health Organization (WHO) reported that there were 2,558 cases of Filipinos who died by suicide, or an average of 7  cases per day. (READ: Why we need a mental health law in PH)
The Department of Health, for its part, reported that one in 5 Filipino adults has some form of mental illness, topped by schizophrenia, depression, and anxiety.  
– Rappler.com