Hatimil Hassan of the Moro National Liberation Front is deputy speaker while lawyer Lanang Ali Jr and former ARMM executive secretary Laisa Alamia are majority leader and minority leader, respectively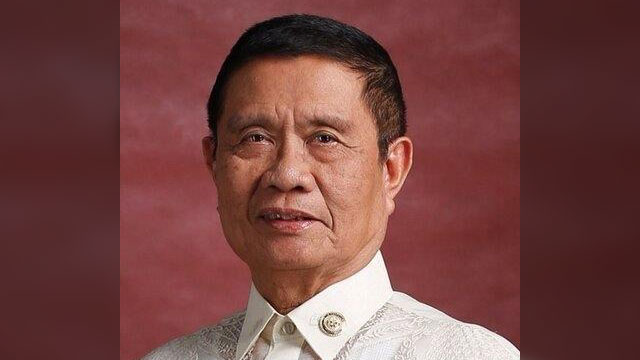 MANILA, Philippines – Former House deputy speaker Ali Pangalian Balindong was named Speaker of the Bangsamoro Parliament during its First Session on Friday, March 29, in Cotabato City.
Balindong hails from Lanao del Sur and was a former representative of the province's second district.
The inaugural session of the Parliament was held at the Shariff Kabunsuan Cultural Complex in Cotabato City.
Hatimil Hassan, a Moro National Liberation Front (MNLF) leader, was elected deputy speaker, said Bangsamoro Transition Authority (BTA) member Amir Mawallil. 
Hassan, who comes from Basilan, had also served as Speaker of the Autonomous Region in Muslim Mindanao (ARMM) Assembly. He was a member of the Duterte-time Bangsamoro Transition Commission (BTC).
The MNLF was once considered a rival group of the Moro Islamic Liberation Front (MILF), which now dominates the Bangsamoro Parliament and BTA.
Lawyer Lanang Ali Jr was named Majority Leader while Laisa Alamia, former Autonomous Region in Muslim Mindanao executive secretary and social welfare secretary, was named Minority Leader.
Ali hails from Maguindanao while Alamia comes from Basilan.
MILF vice chairperson and former BTC chairman Ghazali Jaafar was supposed to be Speaker but he died last March 13. 
The MILF will have to nominate another person to take his place in the BTA.
During the first 3 years of the Bangsamoro Autonomous Region in Muslim Mindanao (BARMM), it will be led by the BTA exercising both executive powers through the Interim Chief Minister and Interim Cabinet and legislative powers when it sits as a Parliament.
Later on Friday, the BARMM will be inaugurated, with President Rodrigo Duterte as guest of honor. – Rappler.com