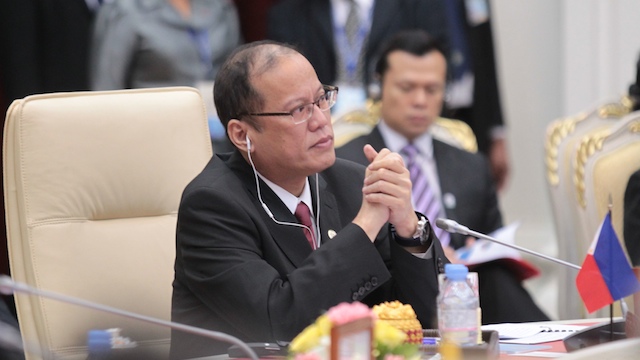 NO CONSENSUS. President Benigno Aquino III attends the ASEAN Business Advisory Council (ASEAN-BAC) meeting on November 19 in Phnom Penh, Cambodia. Photo by Gil Nartea / Malacañang Photo Bureau
At the ongoing Association of Southeast Asian Nations (ASEAN) meeting in Cambodia, Philippine President Benigno Aquino III continued to speak out about the tense territorial row in the South China Sea and urged member nations to forge a united stance. This stands against the stand of Cambodia--a China ally and the host of the meeting--that all 10 members of the bloc had agreed at a leaders' summit not to "internationalize" their disputes over rival claims. Aquino spoke about following the United Nations Convention on the Law of the Sea (UNCLOS) to enhance maritime security and ensure freedom of navigation in the disputed sea. Vietnam, the Philippines, Malaysia and Brunei, as well as Taiwan, have claims to parts of the sea, which is home to some of the world's most important shipping lanes and believed to be rich in fossil fuels, but China insists it has sovereign rights to virtually all of the sea.

Read more on Rappler.