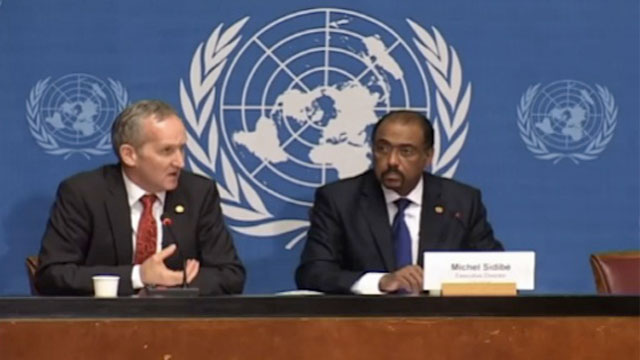 SIGNIFICANT DECLINE. UNAIDS director for evidence, strategy and results Dr. Bernhard Schwartlander and UNAIDS Executive Director Michel Sidibé present the 2012 Global Results report on AIDS. Image grabbed from UNAIDS' Youtube account.
New incidents of HIV infections across 25 low- and middle-income countries dropped by more than 50% in a decade (2001 to 2011), but the Philippines bucked this trend. The 2012 Global Report of the Joint United Nations Programme on HIV/AIDS (UNAIDS) showed that while most global indicators showed progress toward achieving global AIDS-related targets, the AIDS epidemic in the Philippines is on the rise, with new HIV infections increasing by more than 25% in 2011. This grim picture in the country has been blamed partly on the lack of access to condoms and educational programs, and the proliferation of social media networks and online dating sites that have made casual sexual encounters accessible among the men-who-have-sex-with-men community.


Read more on Rappler.