9
7 things that motherhood changed for the better
MANILA, Philippines – When you take on a new role in life, you might feel some anxiety or have hesitations. You ask yourself, "Am I ready for this?" or "Can I really do this?" This is especially true when the role in question is motherhood.
Pinky Medina, mother of 3 kids, shares that the joy of motherhood is the fulfillment you receive from seeing your kids grow up. "Time flies so fast. Sometimes you think that you don't have it all figured out, despite seeing your kids moving on and growing up right before your eyes."
Motherhood is a gift and a challenge. You want to be able to give your child an amazing childhood, and do your utmost to be a good mom, but as Pinky shares, "When I had my first child, I told myself to hold on and be ready for what's next. This is it. Motherhood will be difficult, but it will be worth it."
A lot of women have gone through a similar experience, just holding on and hoping for the best as they plunge into this new role. It is exciting but nerve-wracking, and while your heart is filled with so much joy, you have never been so extra careful in your life.
Here's a list of some of the changes that moms experience when they started to have kids. Tell us if they sound familiar:

1. From familiar routines to routines with TLC
Once a child enters the picture, you will soon find that some of the routines that you took comfort in will go haywire. Peaceful mornings? Forget it. Out of the door by 8? Not a chance, when your little girl's throwing an extra long hissy fit because you ran out of peanut butter for breakfast.
What they don't tell you is that while kids are still getting the hang of proper manners, they sure don't get shy about their love for you, especially with the sloppy kisses and tight hugs. When you never thought much about your cooking, you'll find that at home you suddenly have big fans.
Some routines will certainly get thrown out the window, but some routines get an extra pinch of TLC.

2. From 'me' time to 'we' time
As they say, "there's no time-out in being a mother." From the time you give birth, this has never been truer. When your kid needs you, he doesn't care if you still have an important email to send or if you are still taking a shower.
With motherhood, 'me' time gets redefined. You'll be amazed at how much of yourself you can dedicate to another person. Mani-pedi's? They can wait. This little creature can't do anything by himself, and you're meeting all his needs. Your touch, your voice, is enough to comfort and soothe. You'd rather play blocks with him or share a scoop of gelato together by the time your facial appointment hits.

3. Late night habits to family time
A nightcap with friends, watching gigs or catching the last full show at the movies - motherhood changed all that. Nowadays you tend to head straight home.
But what they don't tell you is that you actually won't miss those late night outings much. It's you that would much rather head home just to catch your kid before his bedtime. You want to be home for dinner so you can be with your family. Maybe it's a matter of becoming more responsible or mature, but you're adjusting well. That's no small feat.

4. Getting rid of unhealthy habits
It is a reality that some women had vices, were always dieting or did not really give much attention to their own health before kids came along. But as Pinky shares, "I want to be there for my kids and grandkids. If possible, I even want to meet my great-grandkids! Unhealthy habits are probably more acceptable when you're younger, but now that you have a family to think of, you have to be more disciplined and stay healthy for them."
The thing is that from the time your child has begun to crawl, you will find that there's simply no stopping them from here on out, and YOU from staying inactive. From that sedentary funk, you will play with each other, jump, run and even dance! Your little one is copying your habits, so you also eat your fruits and veggies. When you finally surprise yourself by fitting into your pre-preggy jeans again, it's all you need for getting back into a good health routine.

5. From your wants to "what's good for us"
Everything from choosing which restaurant to dine in to where to go on a vacation now involves the kids. Does the restaurant have items that your child can eat, and is it spacious enough for a kid that refuses to sit still? Dinner at a fancy restaurant or travelling to an exotic locale will take a backseat once you factor in safety, and kids' preferences.
But then again, there are so many good restaurants that are mindful of 'young guests' too. Why patronize the ones that don't? As your kids excitedly grab the bucket of crayons and activity sheet they've been handed by a friendly server, you will find that both you and the kids can have an enjoyable meal together. Certainly, more rustic and exotic locales can wait until they are older, but in the meantime, there are many family-friendly destinations to choose from.

6. From carefree to a mindful lifestyle
When you become a mother, you begin to reel in that come-what-may outlook that was okay when you were younger. Spontaneous out-of-town trips or impulse purchases are curbed. You even find yourself interested in things like insurance or investing in stocks, when you never gave them a second thought before.
Now, it's about helping ensure a stable future for the family. Your carefree youth was a fun time to look back on, but now you're stepping up in life! Who could've imagined that from your embarrassing math grades in school, you'd be able to manage your family's finances? Motherhood's transformed you from a flimsy plant swaying around to life's whims to a firm rock your family depends on.

7. Being the right person all the time
There is no escaping being a role model when you have children, and that also means admitting your mistakes. When Pinky became a mother, she knew that she could still make mistakes in front of her kids and tell them that what she did was wrong. In guiding your children to become better persons, there's no room for being stubborn and refusing to cooperate. You'd be surprised by what your own kids can teach you.
Some changes still take time to adjust to, while some changes you have already embraced. If it sounds like a topsy turvy ride, motherhood can really be like that! It's demanding and it takes a lot effort, but the rewards are indescribable. Fatigue can be wiped out by a child's giggle and hug – who knew? From your set ways and tight schedules, you now have more patience and gained a more positive outlook on life.
As you rebound on the good habits and stick to the good changes, don't lose sight of another important priority – your children's health. Stay mindful of their health and wellbeing because it's an investment that they will reap as they become older. This all begins with proper nutrition. Stay the course and make sure that they eat well and drink milk to help them stay protected.

How about you, what changed when became a parent? What are the things that got better since you became a mother? Share it with us in the comments section below. – Rappler.com.

---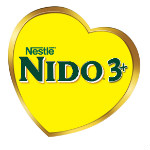 Build amazing memories together with your child with complete peace of mind. Make sure he is protected with NIDO® 3+, the only milk with Lactobacillus PROTECTUS® that help build your child's body defenses with other essential nutrients. With your help, he's bound to have an amazing childhood.