4
Career women on anemia and success

MANILA, Philippines — Gone are the days when women couldn't have it all.
Career women are celebrated for their ability to manage work with responsibilities and passions. They may be juggling different roles in life, but that doesn't mean they can't invest a hundred percent of their efforts in each.
But it's hard to give your all when you're not at a hundred percent yourself. Health is key to performing well in work and play.
The following women come from different career backgrounds, but they have one thing in common: anemia affected their journey to success at some point.
And it's not just them. Anemia remains a prevalent disease in the Philippines, affecting people of all ages across different socioeconomic classes.
We don't usually see anemia as a serious disease. But these women tell a different story.
An army woman/advocate

Major Jean Alia Robles is a woman climbing her way across ranks in the army.
However, upon joining a blood drive back in high school, she discovered she had anemia. The diagnosis took her completely by surprise.
She was determined to overcome it early on and anemia didn't prove to be a hindrance to her achievements.
Outside of work as an army woman and a leader at the Philippine Military Academy, Jean remains passionate about nation-building.
She was a fellow of the American Council of Young Political Leaders. She joined ACYPL's Project Vote, which aims to spread awareness about social justice and civil rights.
Despite her time consuming schedule, she still finds time to engage in sports. She has participated in events such as Cobra Ironman Philippines and the National Milo Marathon.
A manager/social butterfly

Jai Cortes is a brand and merchandise manager based in Vietnam.
She was in 3rd grade when she found out she had anemia. She was given iron supplements, but disliked having to take them. "I didn't understand much about it. I'd pretend I took it already," she said.
As she was growing up, the symptoms became more apparent. Bruises developed all over her body, causing her self-esteem to take a hit.
When she got older, she worked in events and marketing, where 18-hour—or even 24-hour—workdays were common. During hectic days, her vision would be marred by black spots, followed by fainting spells.
She then made the necessary changes for her health. This is how she now manages to work long hours and lots of traveling.
Being healthy can empower confidence. These days, Jai is something of a social butterfly—she loves to dance and to socialize, just living her life to the fullest.
A project manager/dancer

Analette Abesamis' symptoms manifested during college. She'd get cold hands and feet, feel easily fatigued, and suffer shortness of breath.
Feelings of lethargy made normal activities difficult to accomplish. She was also on the receiving end of comments about looking unnaturally pale.
She brushed it off, thinking it was due to exhausting classes and extra-curriculars.
Following a friend's advice, she finally decided to have her blood checked, and found out she had anemia.
Years later, Analette works as the web development lead of Agos, Rappler's platform for disaster risk reduction and climate change information.
It's more than just a job—for her, it's a purpose. She believes in the power of technology in bridging the gap during disasters. "This project has the potential to save more lives and streamline the phases of emergency management in the Philippines," she adds.
By keeping her anemia in check, Analette is also able to pursue passions outside of work, such as dancing and playing tennis.
Overcoming anemia
Anemia's common symptoms decrease productivity at work. This, in turn, means lowered economic gains for the nation. [READ: Infographic: The reality of anemia in PH]
Albeit with different interests, the women above lead very active lifestyles. Had their anemia gone untreated, it would have boded greater consequences later on, such as lung complications, heart failure, and pregnancy problems.
In addition to simply taking care of yourself by getting enough rest and sleep, add iron-rich food such as leafy vegetables, meat, and fish to your diet. Iron supplements can also help prevent the disease.
These stories prove anemia is easy enough to address and does not have to be a hindrance to achieving goals. Get inspired by these women and keep yourself healthy. —Rappler.com
---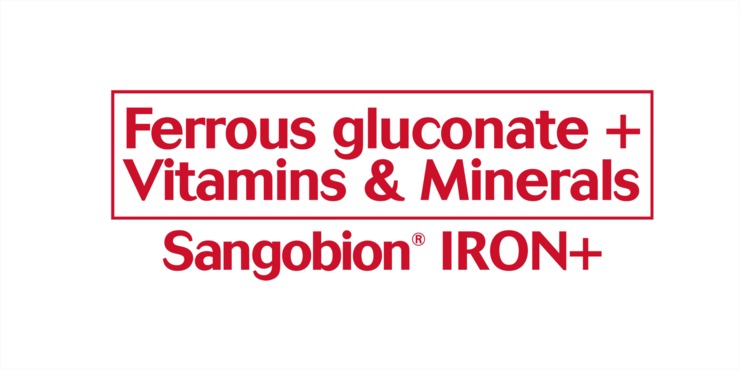 Sangobion is the Filipinos' partner in fighting anemia. Together, let's build a blood-healthy nation. #SulongDugongPinoy

IIsang bayan, iisang daloy ng dugo. Samahan ang Sangobion at labanan ang anemia para sa isang blood-healthy Philippines! #SulongDugongPinoy