This is AI generated summarization, which may have errors. For context, always refer to the full article.
After news of a brutal attack on Vhong Navarro, a police report shows a different version of the incident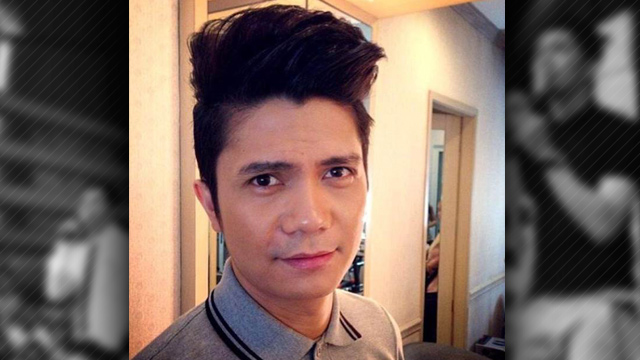 MANILA, Philippines – A police blotter showed that actor and ABS-CBN's TV host Vhong Navarro, who recently suffered a brutal attack on January 22, tried to rape a 22-year-old girl on the night he was hurt, according to GMA-7 news program 24 Oras Weekend.
The report said that a police blotter shows a complaint against Navarro for the "alleged violation of the crime of attempted rape." 
The document, which GMA-7 said it obtained from the Southern Police District in Bonifacio Global City, was signed by Ferdinand Navarro, which is the actor's real name. The blotter narrated events that show his injuries were allegedly caused by friends of the complainant who reportedly arrived to defend the 22-year-old girl.
According to the document, the unnamed student was alone in her condominium unit when Navarro arrived at around 10:30 pm of January 22. Once inside the unit, Navarro allegedly proceeded to hold the girl's hand, also pulling her hair, forcing her down.
The complainant reportedly fought back and retreated to her room. Navarro allegedly "followed her and and forced her again to lay on the bed and pulled down the victim's short pants." At this point, Navarro was on top of the girl, with the complainant crying and begging him to stop.
"Navarro was on top of her sometimes hurting the victim," read the report aired by GMA-7.
According to the document, the complainant's friends then arrived and arrested Navarro, via a citizen's arrest. Navarro, who sustained injuries on his face, was then brought to the Southern Police District by the complainant's friends.
According to the blotter as reported by GMA-7, "the victim verbally manifests that she is no longer interested to pursue criminal charges against suspect Navarro."
Victim of extortion?
Earlier reports of the attack, however, say that Navarro was a victim of extortion.
On January 24, Navarro's talent manager director Chito Roño revealed that on the night of the incident, the actor was invited to a female friend's condominium unit in The Fort, where he was blindfolded, tied up, and beat up by 6 men. According to Roño, Navarro was also "a victim of extortion."
According to ABS-CBN, Navarro is set to undergo surgery early this week due to the incident, where he sustained broken bones and a broken nose.
Navarro "had contusion hematoma around his eyes, forehead, chin and some parts of his extremities," according to his doctor. 
Navarro is the host of ABS-CBN's noontime variety show It's Showtime. – Rappler.com