2
INFOGRAPHIC: What's in a glass of milk?

MANILA, Philippines – Preschool is a crucial time for children to get the proper nutrition and protection while their minds and bodies go through important development milestones. This is the time when they are able to express themselves more clearly in complete sentences, they are more agile, and can even dress themselves without help.
Around this age, usually at 3 years old and onwards, children really start to explore surroundings on their own, and satisfy their curiosity with parents guiding them. This is the time they begin to fully experience an amazing childhood.
As children become more adventurous and they begin to want to do things on their own, they are also more vulnerable to germs and sickness. They need protection especially since parents may not always be around. Giving them a glass of milk helps in providing essential vitamins and minerals, but choosing milk that can also protect them from the inside is very important.
Probiotics are live good bacteria that have excellent health benefits. It promotes better digestion and has been documented to be effective in helping with constipation and can shorten the course of diarrhea.
Probiotics can be found in food like yogurt and milk, and these play a big role in your kid's diet. Choosing the right milk is especially important because it can function as a significant source of nutrition for your kid. Knowing what's in your child's milk can make a world of difference.
Aside from milk, it is key to make sure that children regularly have a portion of leafy green vegetables with their meals, which are also good source of calcium, and some fruit, which are rich in vitamins, minerals and fiber.
Why milk?
Milk is a good option for parents to supplement their children's meals with, especially if its milk that's suitable and appropriate for their age. Milk is packed with nutrients such as calcium, iron, zinc, selenium and other vitamins and minerals that help them grow and develop. Milk that is fortified with probiotics can also help boost their immune system.
What is it really about milk that makes it good for the body? What are the nutrients in milk that help children ages 3 and up develop their mind and body?
Here are some facts about the white calcium-rich drink. Take a look and learn about its why it's good to serve your children a tall glass everyday. – Rappler.com

---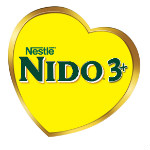 Build amazing memories together with your child with complete peace of mind. Make sure he is protected with NIDO® 3+, the only milk with Lactobacillus PROTECTUS® that help build your child's body defenses with other essential nutrients. With your help, he's bound to have an amazing childhood.