2
Life lessons children and parents learn before school
MANILA, Philippines – Every waking moment is a learning opportunity for a growing child – even before they go to school.
According to the World Health Organization, a human being's foundation for health and well-being is laid out during the first 8 years of life. As they start to navigate a bigger world, children pick up a few lessons that they'll carry with them throughout adulthood. Mastering skills such as socializing, learning from mistakes, and solving problems will all prove useful later on in life.
During this stage, parents must work together and allow their children to discover and explore as much as they can – with the right guidance and care.
Nurture your child's success as early as possible, and learn a few lessons of your own as well. – Rappler.com

---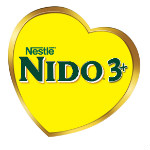 Build amazing memories together with your child with complete peace of mind. Make sure he is protected with NIDO® 3+, the only milk with Lactobacillus PROTECTUS® that help build your child's body defenses with other essential nutrients. With your help, he's bound to have an amazing childhood.